Wednesday
Today was the day…
I woke around 7:20am after a very restless night. It was after 11pm that I started to drift off to sleep and was just dozing off when I heard a bang.  What was that? Mike stirred and said he didn't know but it was loud enough and close enough for him to get up to go to investigate. At first I thought it was a bread board falling off its rack (that has happened before), but Mike checked there first and said it wasn't. It sounded like a plank or piece of wood falling.
When I had closed our bedroom balcony door for the night, I first peered out into the night and noticed the neighbour's house was all in darkness. There are new guests in the house next door and that was the one I had glanced at. After the bang, I opened the balcony door again and looked outside to see if I could see or hear anything. The neighbour's lights were on, so perhaps the noise came from their house.  This morning Courage checked around the property and all was well.
We have just had a most unexpected half hour! I had showered, changed into my pajamas and just sat down to write the blog, when suddenly "ping" – an Airbnb booking. "Yay!" I said, "We have a booking". I went to see when it was for.  "Oh no!" "What?" said Mike! "He arrives in 9 minutes!". I quickly changed and then phoned the guest  – he was 10 houses away driving slowly up our street.  This was immediately very messy.  I told him there was good news! We have accommodation for you. The bad news is it's not quite ready! But more good news – you get an upgrade! LoL. Mike and I sprang into action, grabbed what was required and rushed to the Sea-View apartment. The guest  had actually booked our Little Lookout which is the only one that can be booked for last minute, but David is still sleeping there and wasn't home. The guest arrived and was very congenial. Jess and Gerrie who were last there (and left on Monday)  had left the unit very clean. We put the linen on the bed – I checked the bathroom, put in towels, clean bin liners, checked the loo, put in refreshments and have left him to have his online meeting with a Ghanaian.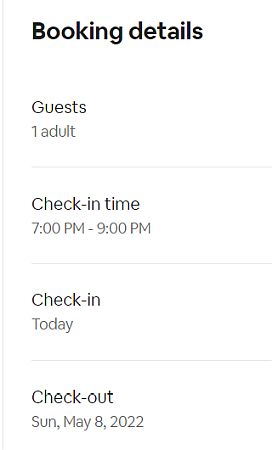 Yay! A booking, but what a rush.
This morning we went to the beach and while Mike ran, I swam. A lovely refreshing bout of exercise. Now it's time for Vanity Fair.
2 Chronicles 7:14
If My people, who are called by My Name, will humble themselves and pray and seek My face and turn from their wicked ways, then will I hear from heaven and will forgive their sin and will heal their land.
The best is yet to come – we are only passing through.
Keep the smile going.
God bless you.
In His Grip,
Helga xx 🙂