Friday
Today was the day…
One set of guests left and the next ones arrived. It was a busy day, stripping the beds, washing the linen, cleaning, sanitising and double checking. A check list is a must. With the couple who are here now, one is celebrating her birthday, so I made my very easy microwave chocolate cake! My cake baking and icing leaves much to be desired, but they enjoyed the gesture…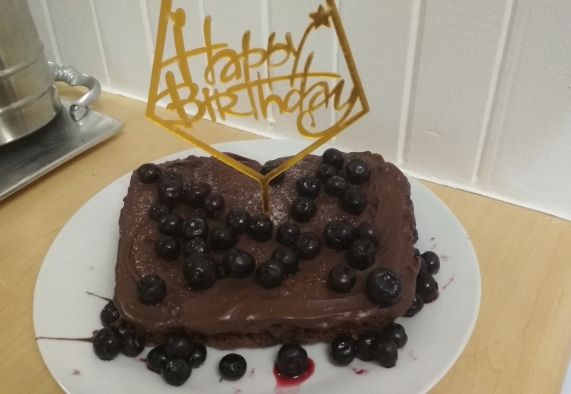 And Mike finished making the welcome blackboard…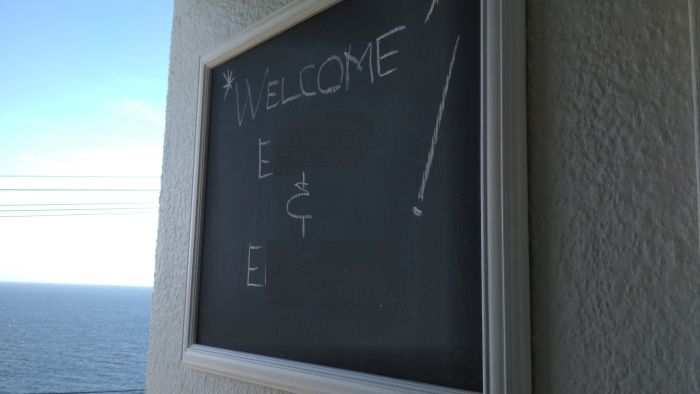 Now I'm feeling we are getting into our hosting groove. Bring on the bookings!
This morning we walked down to Fish Hoek at sunrise. This was from Echo Steps…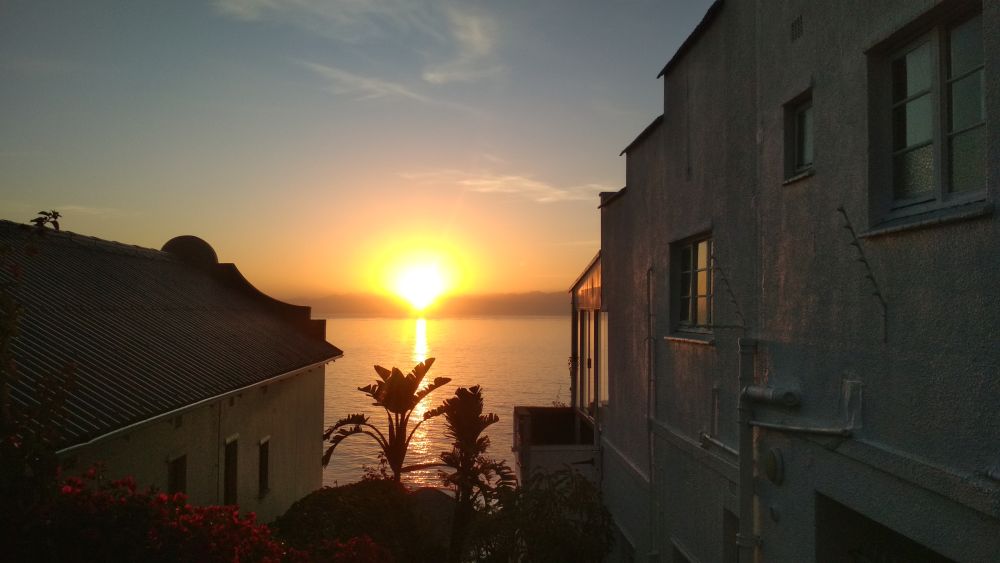 I had a good swim.
Talking of swimming, whale watchers were thrilled to see orcas off Simon's Town. Look at some of these wonderful photos…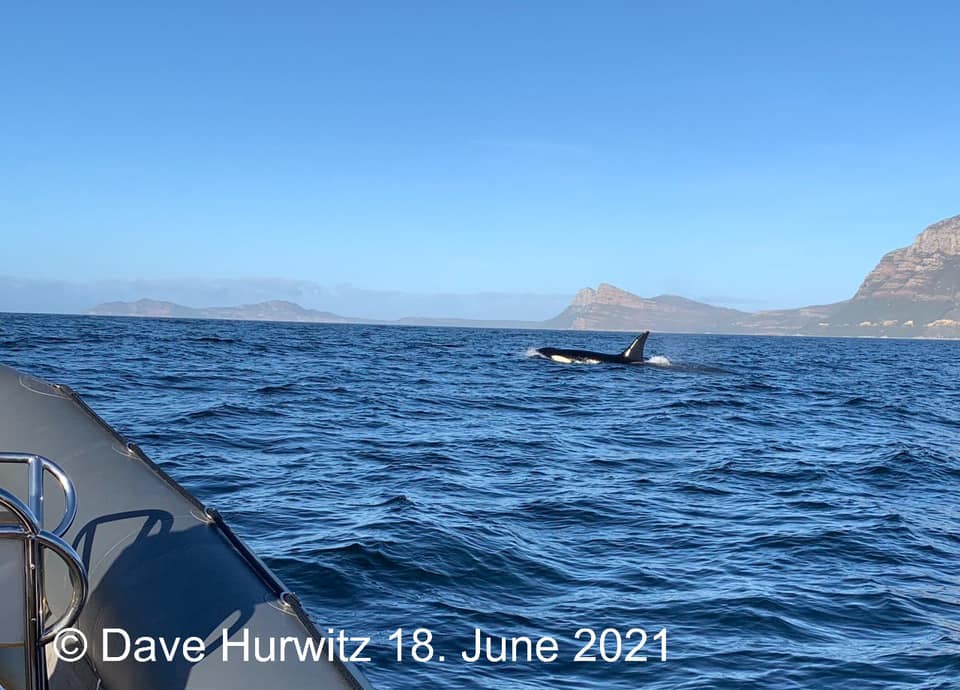 When there are orcas, it's unlikely that there will be great white sharks.
Weekend!
Proverbs 16:3
Commit to the Lord whatever you do, and He will establish your plans.
The best is yet to come – we are only passing through.
Keep the smile going.
God bless you.
In His Grip,
Helga xx 🙂