Today was a beautiful spring day. It rained this morning and then the sun came out and shined brightly for a few hours before another few showers.
With Julian in town, usually we are on the way to the airport with him around 3pm, but today, his flight was much later – at 9pm, so we had more time. This afternoon saw us to go Homemaker's Expo for a few hours. We visited all the window and all the floor exhibits. Mike asked a lot of questions and we got a good idea of what is available.
To use up a few more hours before the airport run, we did what we have never done before.
We went to the Mount Nelson Hotel where Julian treated us to high tea!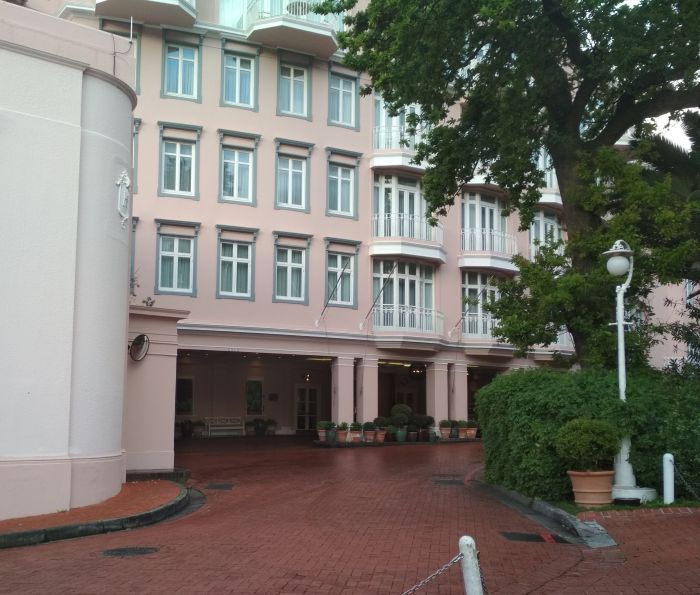 Pots of tea, coffee or hot chocolate are served with three-tiered plates of savouries, cheese, bread and of course cucumber sandwiches.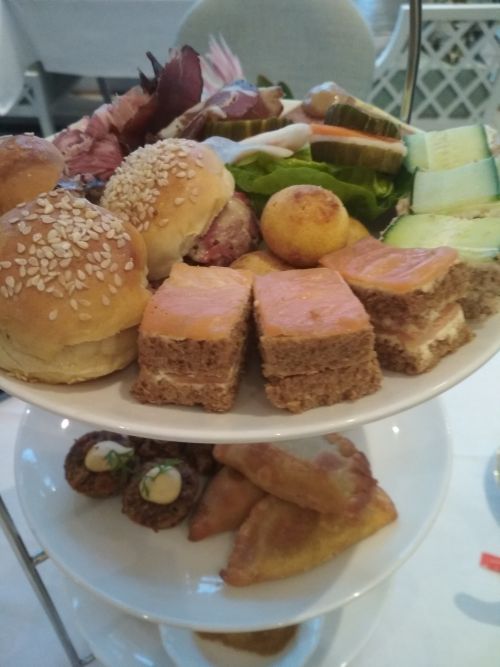 Then the dessert came out..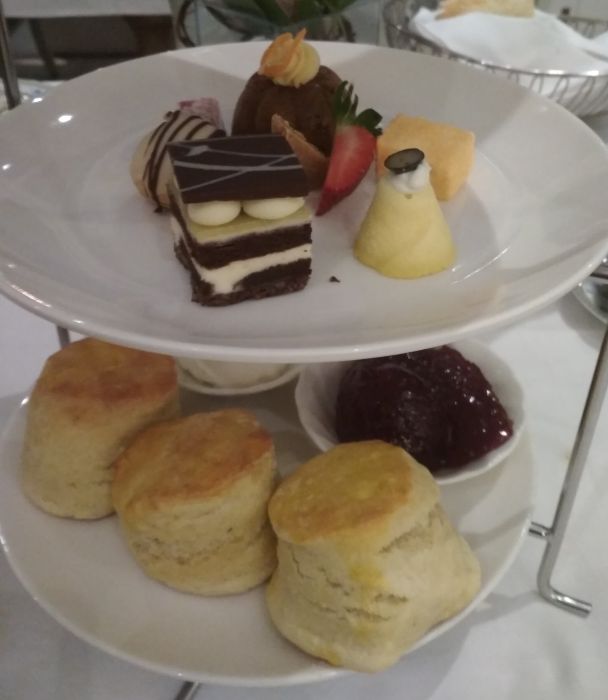 The scones were warm and fresh. There was also a top-tier that was overflowing with treats. Nellie the cat was close by the entire time…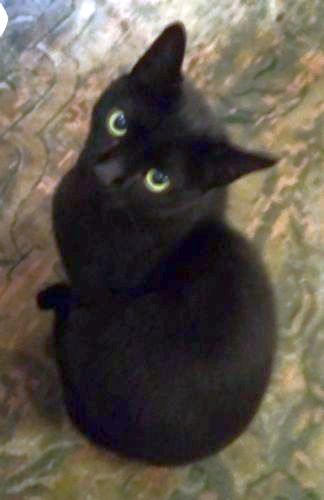 Julian snuck her a few morsels from the savoury selection.
The King Protea on the table was beautiful….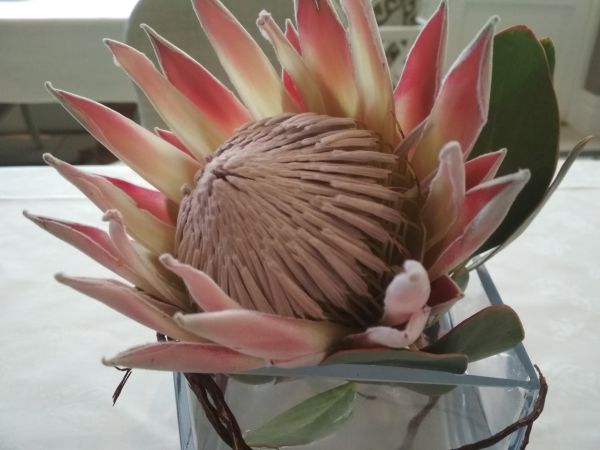 It is expensive, but if you go to the morning sitting it costs less. Not something we will do often but certainly a special treat and worked perfectly for today.
#776 of my 1000 thanks is for this privilege – high tea at the Mount Nelson. I've never been inside the  hotel – it's like stepping back in time. Next year the Mount Nelson will be 120 years old.
The new week is about to begin!
Lamentations 5:19
Lord, You remain the same forever! Your throne continues from generation to generation.
These are the days.
Keep the smile going.
God bless you.
In His Grip,
Helga xx 🙂