Yesterday was a memorable day. David's long time friend Jack married his beautiful bride, Eden in a lovely outdoor ceremony on a stunning summer's day in the Cape winelands. Some long-time listeners to Rise and Shine may remember Jack came on the show once a week for several months. Wonderful young man.
The venue was spectacular…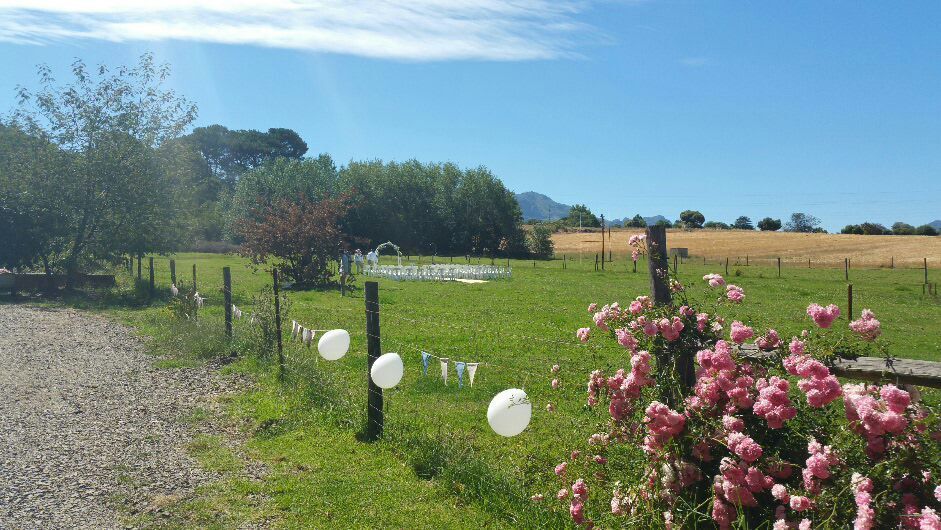 David was best man and had to hand over the rings. Eden was radiant…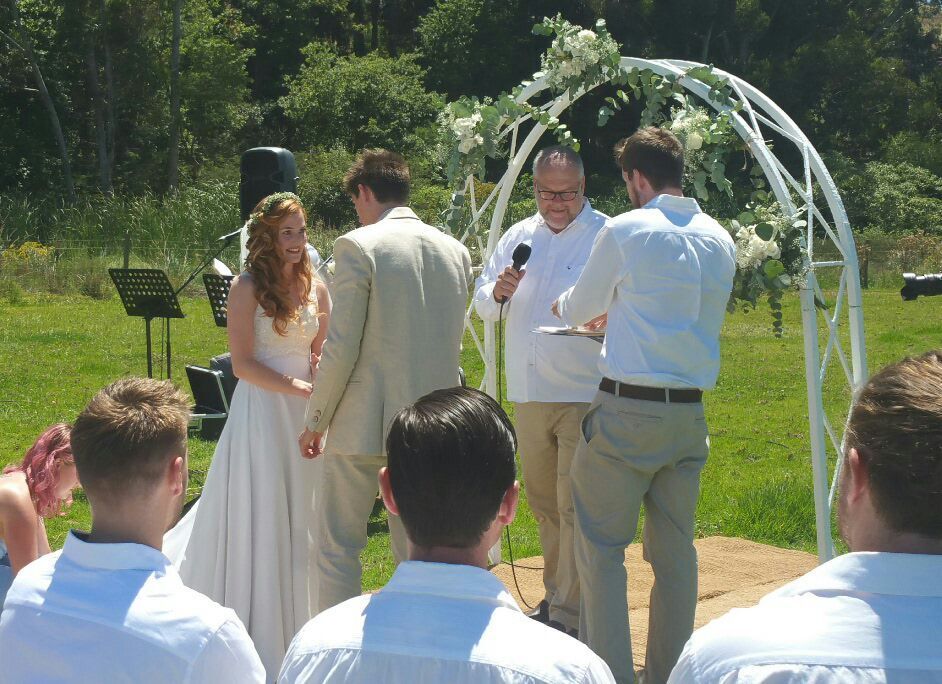 You may kiss the bride…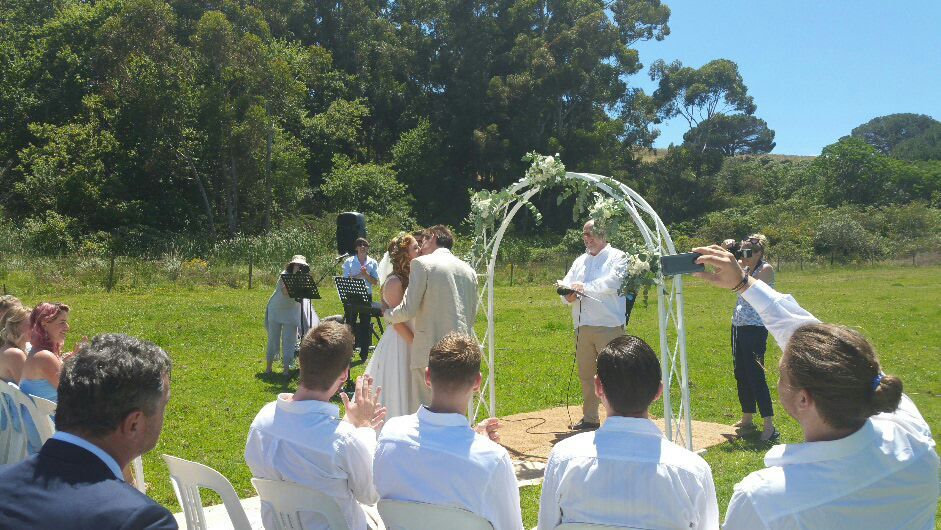 Off to sign the register…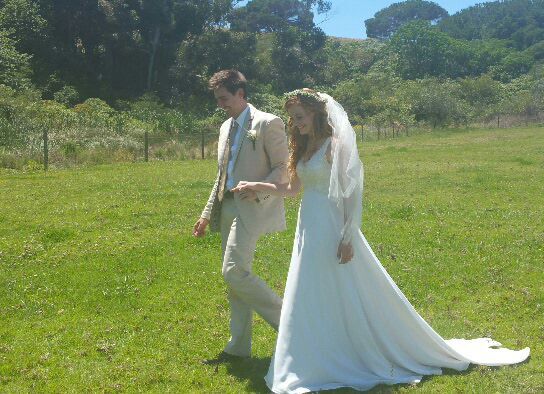 It was a beautiful day! I was so happy to be part of it.
Memorable indeed.
Today were the Cape Town interviews, so I left at about 6-15am and drove into the city.  From the window of the interview hotel, there was an amazing view of St. George's cathedral. Cape Town has some wonderfully historic buildings.  St. George's cathedral is one of them. Gothic style, it opened for services in December 1834.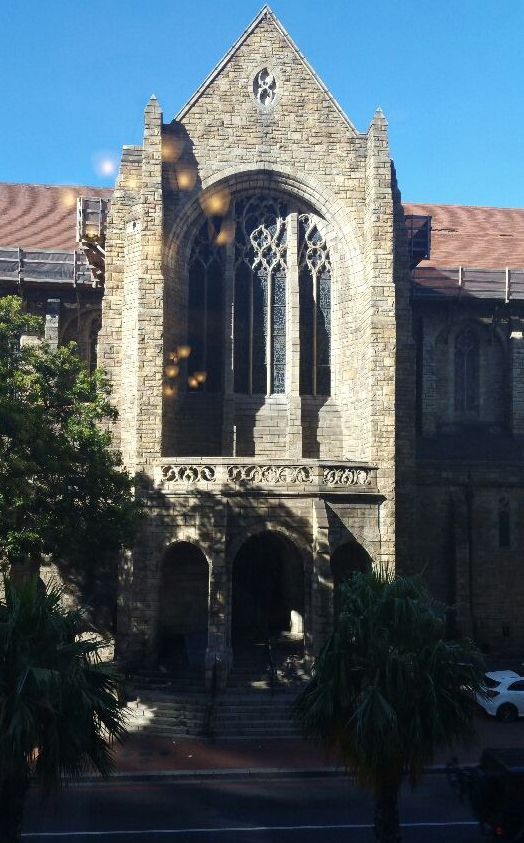 What I've learned is life is filled with beautiful things…weddings, special buildings, wonderful relationships, but there are also pitfalls. Disappointment is inevitable.  The best thing to do is to trust God regardless.
He is there.
He will never move.
He will never let you go.
He will never let you down.
He knows exactly what is going on.
He is Master of the universe.
He's a safe place to be – always.
Psalm 18:2
The LORD is my rock, my fortress and my deliverer; my God is my rock, in whom I take refuge, my shield and the horn of my salvation, my stronghold.
Focus on the good.
Leave the rest to God.
#110 of my 1000 thanks is that the Cape Town interviews are over. Yay! Durban next week.
These are the days.
Keep the smile going.
God bless you.
In His Grip,
Helga xx 🙂