This is a cool reminder…
If you want to feel rich, just count the things you have that money can't buy.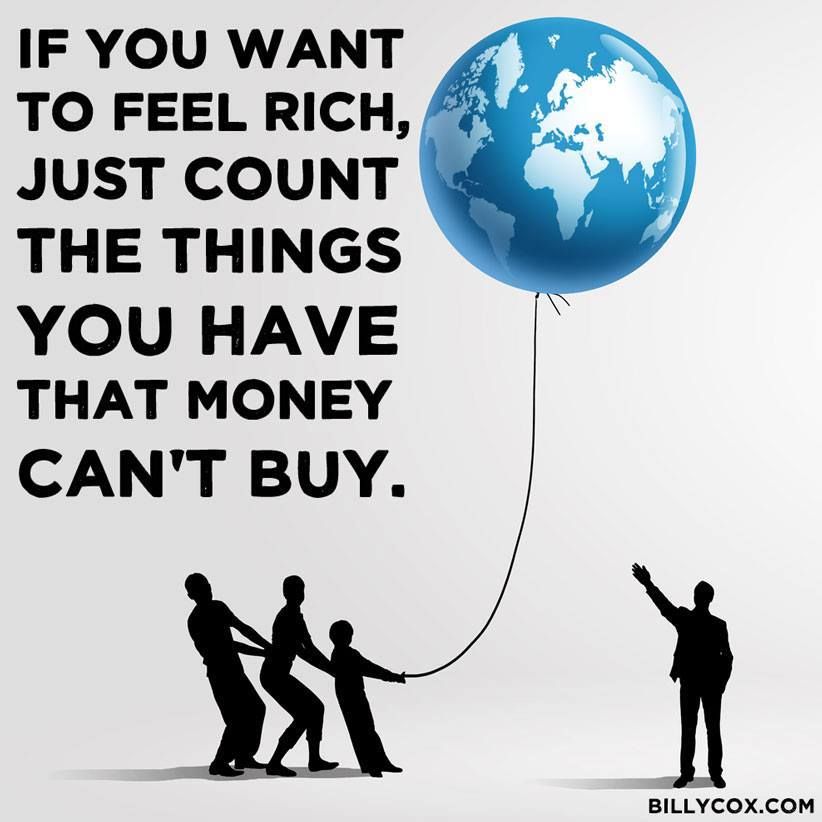 I have a happy marriage.
I have family who love me. 

I have friends.
I have a job.
I have intelligence.
I have health.
I sleep well at night.
I have appreciation.
I have gratitude.
I have joy.
I have peace.
I have a relationship with God.
I am forgiven.
I have had grace extended to me.
I have eternal life.
Romans 6:23
For the wages of sin is death, but the free gift of God is eternal life through Christ Jesus our Lord.
I have a cat.

I have a sense of humour.
Your turn.
#123 of my 1000 thanks – that today there is less wind – less wind, less dust.
#124 of my 1000 thanks – that tomorrow Mike & I get to go golfing AND we are hiring a cart! (It's a LONG course!) So excited. #Caddyingmadeeasy!
These are the days!
Keep the smile going.
God bless you!
In His Grip,