Sunday
Today was the day…
I had company. What wonderful company it is! She helped peg the washing.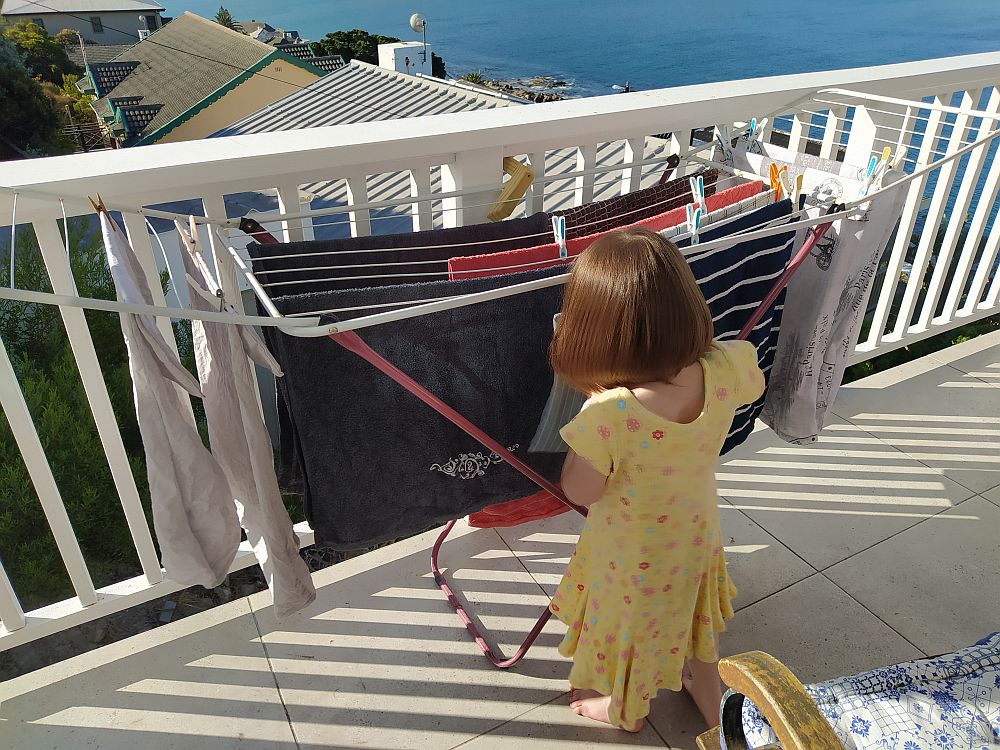 And even if there is a hurricane, these towels are going nowhere! Elsie is very good at pegging up the washing!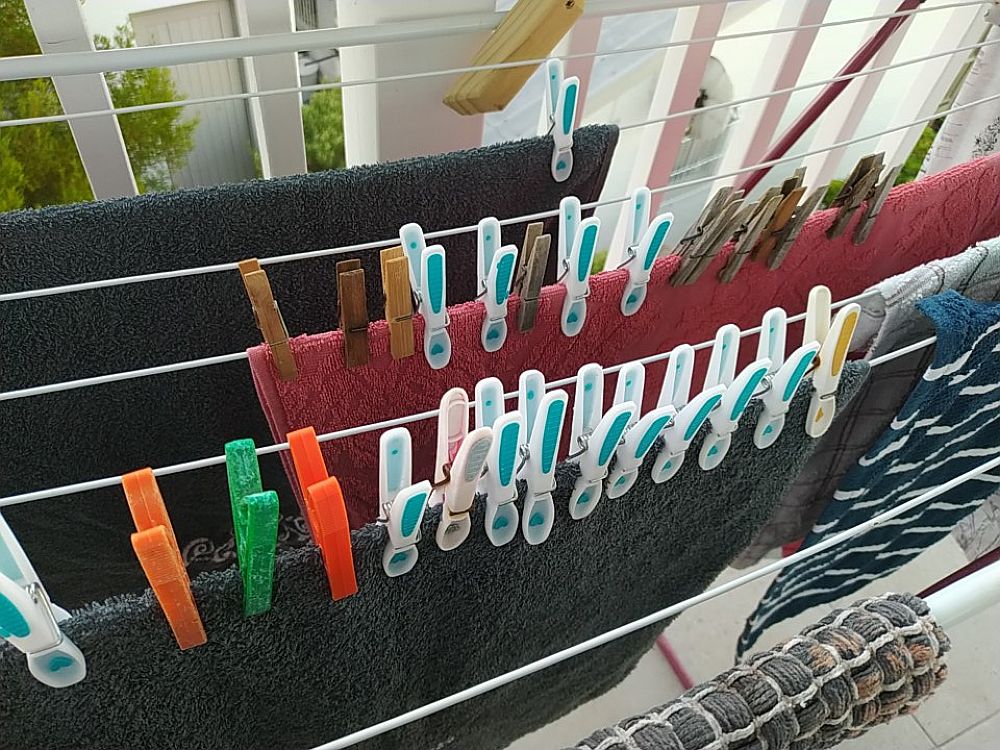 She also loved the rocking horse.
She found the buttons in the ears and we galloped along with great delight.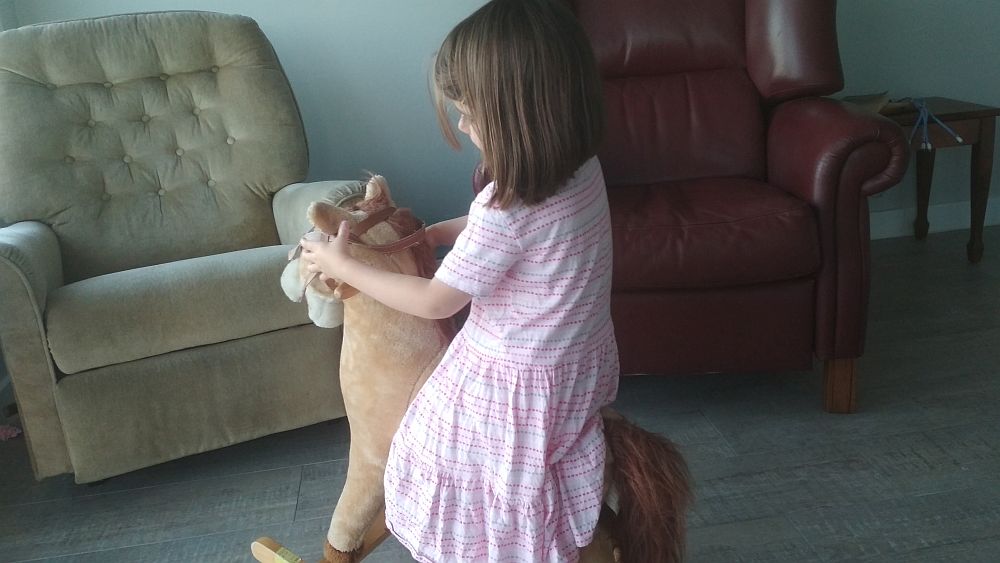 She was kept well entertained between rocking on the rocking horse and rocking on my rocking chair.
We had a lovely day. We swam in the morning and guests left while others arrived. It's been a stunning summer's day with very little wind.
Tomorrow is Mike's birthday!
1 John 4:7-8
Dear friends, let us love one another, for love comes from God. Everyone who loves has been born of God and knows God. Whoever does not love does not know God, because God is love.
The best is yet to come – we are only passing through.
Keep the smile going.
God bless you.
In His Grip,
Helga xx 🙂