Saturday
Today was the day…
I saw the human seeking Mallard duck again – only this time it wasn't in the sea. Mike and I went down early this morning. Swimming conditions were perfect. I swam for 30 minutes. Mike jogged to the end of the beach and back and joined me in the water. Then we dried off and dawdled home.
Later in the morning, I walked down to do some shopping. The beach was buzzing and as I walked past the life-saving box, I spotted a Mallard duck that was showing some serious interest in one of the life-guards. I asked him if I could take a photo and he said yes…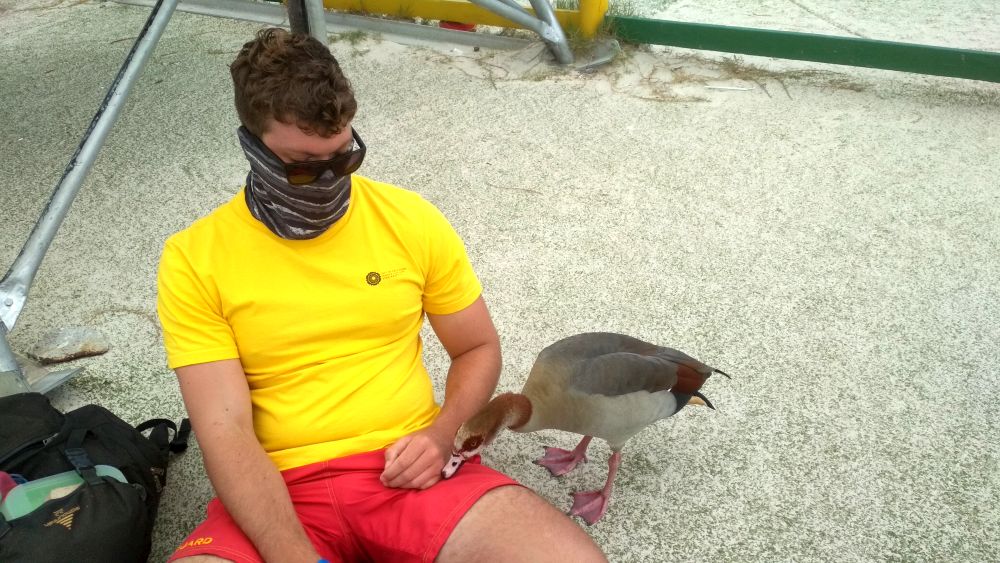 The duck was more just nuzzling. If it joins me in the sea again, I'll know what to expect. It seemed to just be showing some affection.
On the way back from shopping, I watched the shark net team take in the shark nets despite it being only lunchtime. I asked why and they said it was because there were a lot of dolphins in the bay and they didn't want them getting caught in the nets. Fair enough.
I still haven't had a good sighting of leaping dolphins, but I did see what looked like a couple of seals.
This evening, our friends (who are staying in our guesthouse) came for dinner. I got them framed.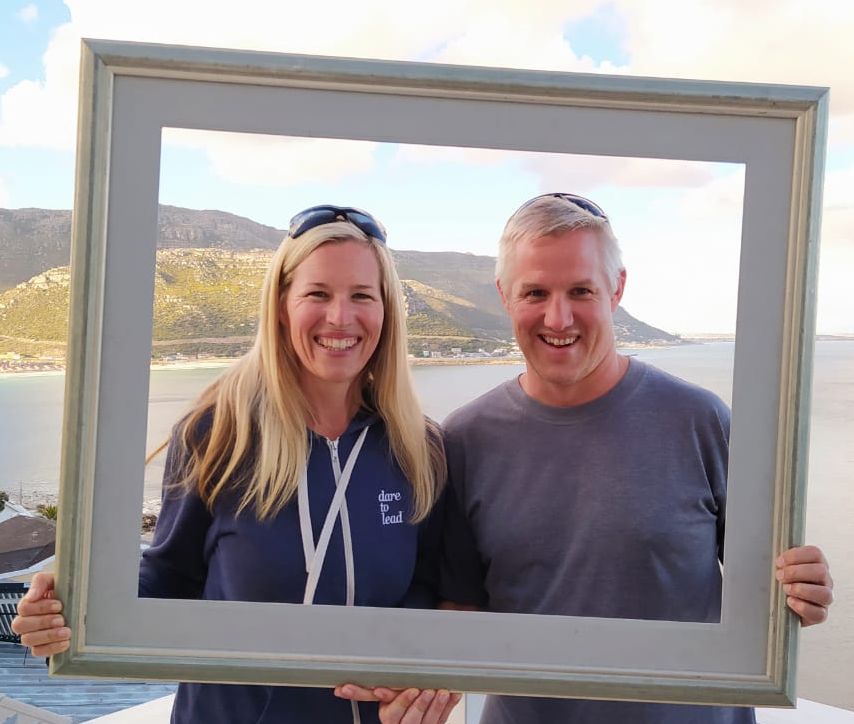 Paul and Nadine. We had a lovely evening together and it has been great seeing them.
Time for bed.
1 John 4:10
This is love: not that we loved God, but that He loved us and sent His Son as an atoning sacrifice for our sins.
The best is yet to come – we are only passing through.
Keep the smile going.
God bless you.
In His Grip,
Helga xx 🙂