I woke up in Swellendam and I'm now tucked up in bed at home in Cape Town. We had a lovely morning. Stacey and I went to the Rolandale Restaurant for tea. It's a farmstall kind of place on the N2 about 5km or so after Swellendam. Well worth a stop…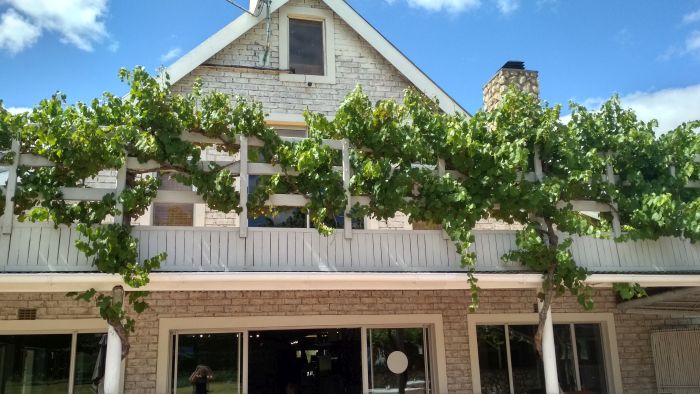 This is the spacious patio area…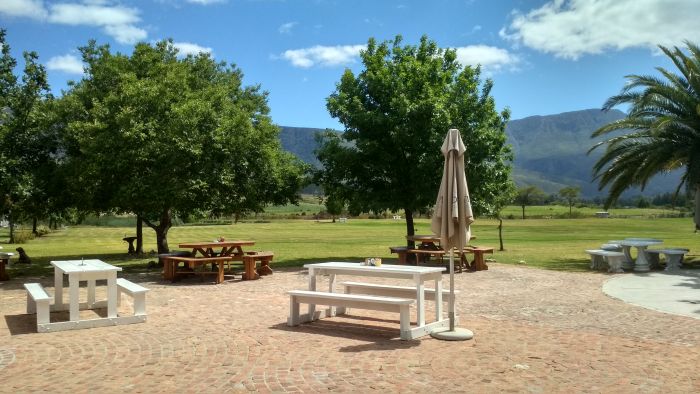 The beautiful fields with mountain views…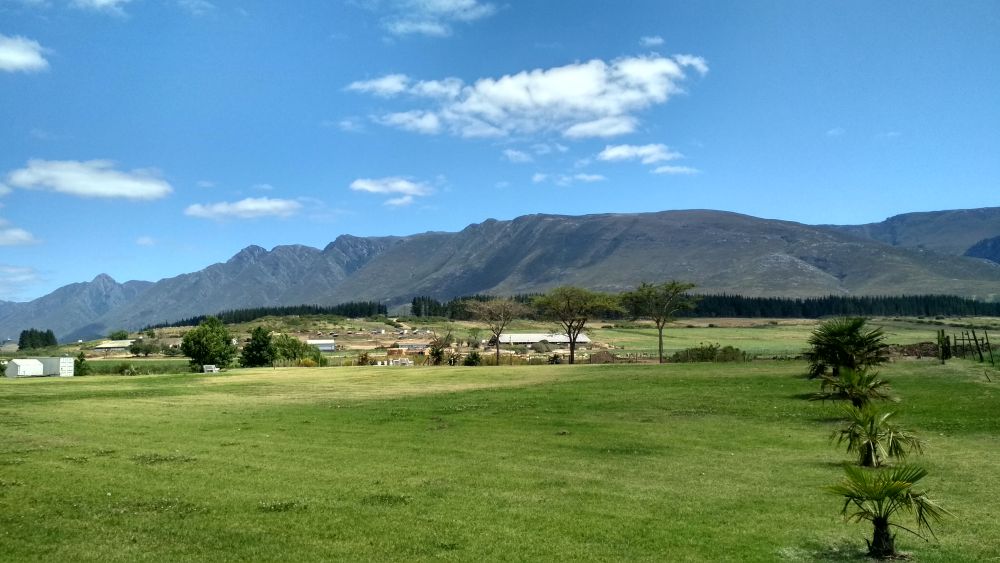 I can definitely see us coming back here.
The rest of the day was spent quietly, chatting or playing with Elsie. And I managed a power nap as well.
I drove away from the family at 2:58pm, stopping to fill up with petrol before heading down the N2 towards Cape Town. I was not long out of Swellendam when I yawned. That was not good. When I was doing my  radio work and rising at 3-45am, whenever I had to drive somewhere, even if it was just across town, I struggled to stay awake on the way home. I'm a morning person, so driving yesterday morning was a joy. I was wide awake and alert the whole trip. Driving in late afternoon is a different story. One yawn was the first sign of fatigue. If I yawned three times, I decided I would stop at Riviersonderend! As the little town came into view, I yawned the third time, so I bravely pulled over. Bravely, I say, because I had passed a couple of large slow-moving trucks and I was in jeopardy of them passing me again. I dashed into the shop and bought myself a yogisip and an ice lolly. Back on the road, and there were no trucks in sight. The coldness of the beverages did the trick. I was alert and refreshed. I arrived in Caledon keen for an iced coffee but to my dismay as I walked into the Freshstop, so had a bus load of weary tourists and they were in the coffee queue. Not patient enough to wait, I got back on the road and headed for Peregrine! Yay! It never fails to deliver. Iced coffee, toilet break and a beautiful view.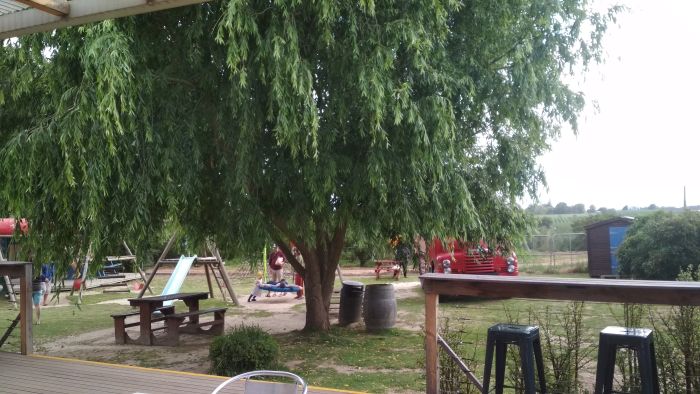 Somerset West soon came into sight and I only stopped at 2 of the 8 traffic lights. That was pretty good!
Before I knew it I was driving up to my home at a minute or two past 6pm. Mike was there to welcome me.
#955  of my 1000 thanks is for safe and uneventful travels. So grateful! I had a wonderful night away. My heart is full. Little Elsie is adorable. Whether she is smiling or laughing or playing or looking or even when she bursts into tears, her cuteness overflows! I am going to try to see if I can sneak in one more trip before Christmas.

Matthew 5:5
Blessed are the meek for they will inherit the earth.
These are the days.
Keep the smile going.
God bless you.
In His Grip,
Helga xx 🙂
Gym:
No gym
Braces:
Day 4.