This morning bright and early I woke up, did my Bible reading, got dressed and finished packing for Swellendam. The only difference was that Mike was not joining me. He chose to pass on this trip. We hugged and kissed and prayed and off I went. It was 11 minutes to 5 when I drove off down the road.  The trip was entirely uneventful, cool, pleasant and pretty much on quiet roads.
The trip in numbers – I passed 54 cars on Baden Powell Drive. There was a little mist on the N2. Of the 8 traffic lights through Somerset West, I got caught at 3 of them. After 1 hour of driving I passed Paul Cluver Wine Estate on the N2. The 100km mark was at the Villiersdorp turn off on the N2.  I arrived at Caledon for coffee at 6-12am. I turned into Swellendam at 7-21am.  No roadworks at that time of the morning.
It was wonderful seeing Elsie and Stacey and Adrian. Elsie has grown so much. I spent quite a lot of time with her and got a lot of smiles.  While she was sleeping I went to the shops and sent the fax to Natwest again, so am hoping for a better outcome! I did a bit of shopping, went to the Berry Farm for berries and then back to Stace.
#954 of my 1000 thanks – this afternoon, Stacey put her new industrial overlocker to good use and made me a pair of sleeping shorts!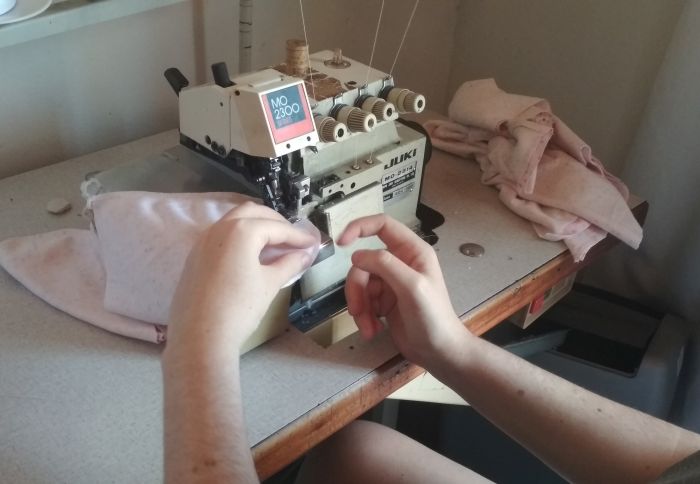 She has got her sewing room all kitted out…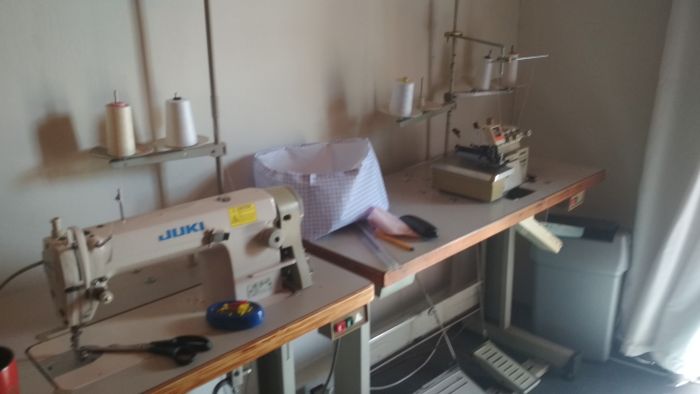 She made 4 pairs for herself, so by the time today came, she whipped them together in 45 minutes!  Granny would be so impressed. 🙂
I took Elsie for a walk in her stroller which was fun. This evening she was a bit cranky but all seems quiet right now.
My braces have settled down. I can chew on the right side, although the left is a bit tender still. I sure am getting used to them quicker than I thought.
Ephesians 1:3
All praise to God, the Father of our Lord Jesus Christ, who has blessed us with every spiritual blessing in the heavenly realms because we are united with Christ.
Another Biblical gem.
These are the days.
Keep the smile going.
God bless you.
In His Grip,
Helga xx 🙂
Gym:
No gym.
Braces:
Day 3.