Today we arrived in Venice. We said goodbye to sunny Bologna and headed north to Venezia! As you leave Santa Lucia station, which is the main station in Venice, this is what meets your eye…it's the Grand Canal.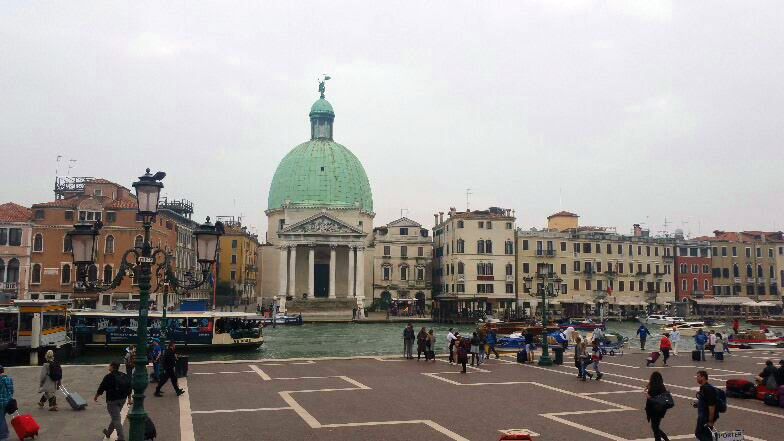 Mike had done a lot of homework in figuring out how to get to our accommodation and within about 15 or 20 minutes we had arrived. We settled, in, had coffee and then headed on out, walking through the back streets of Venice where everything is much quieter…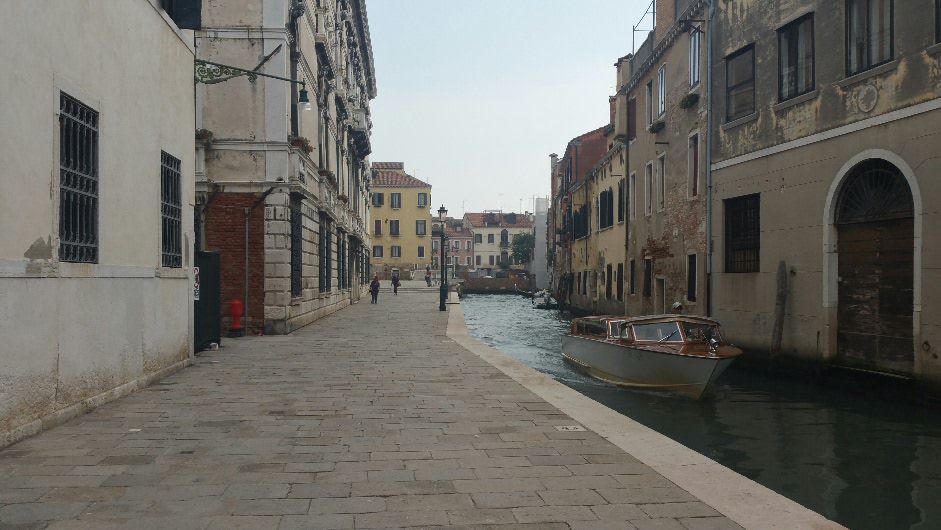 Our plan was to wind our way to St. Marks Square where things would get quite busy. On the way, we passed one of many gondolas…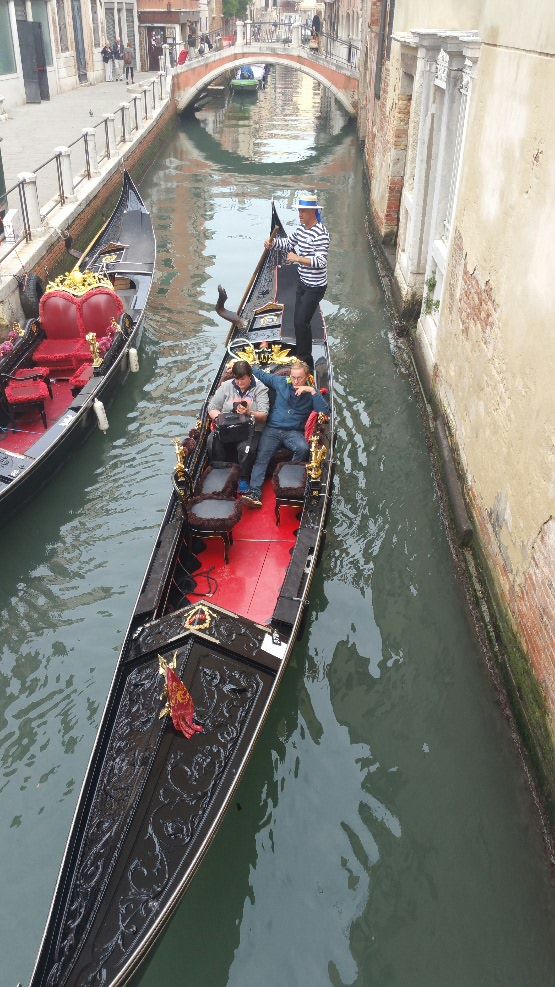 Mike and Julian on a bridge…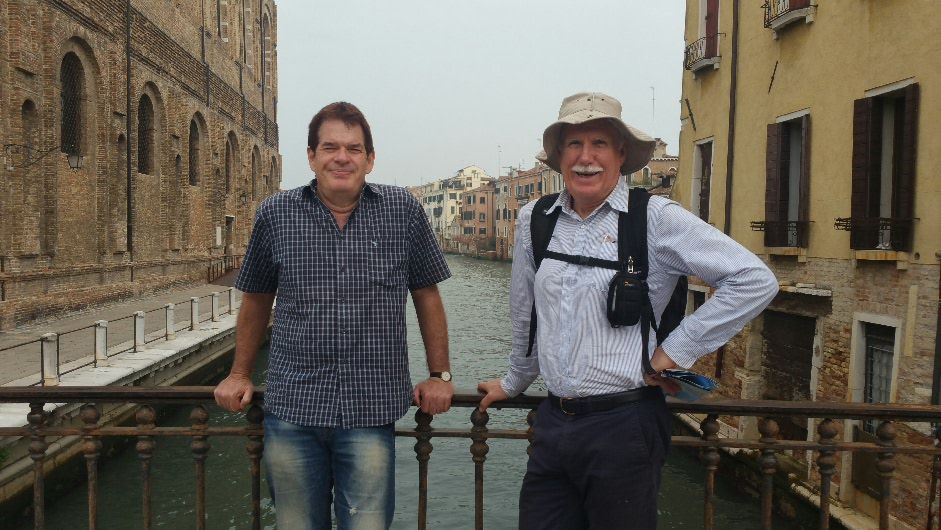 Then we got to St. Marks Square which was pretty crazy…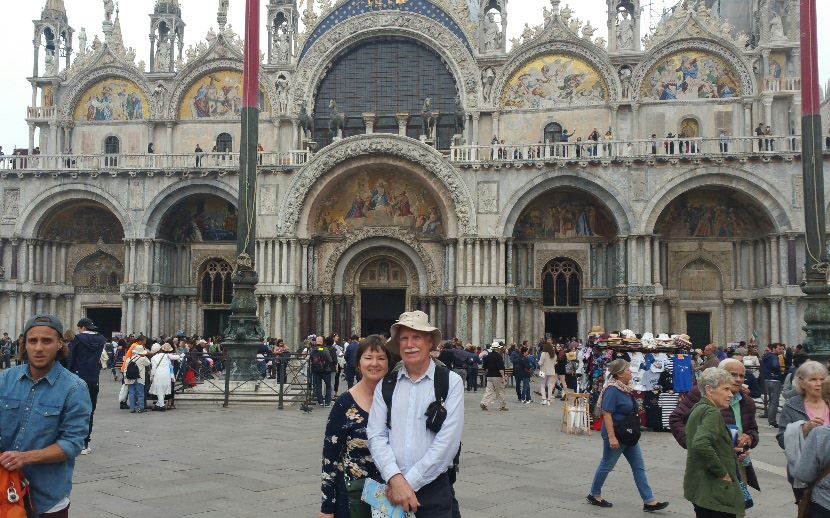 I made a video…
After St. Marks, we walked to a water bus stop and bought a day pass for public transport. We hopped on the 'bus' and off we went along the grand canal…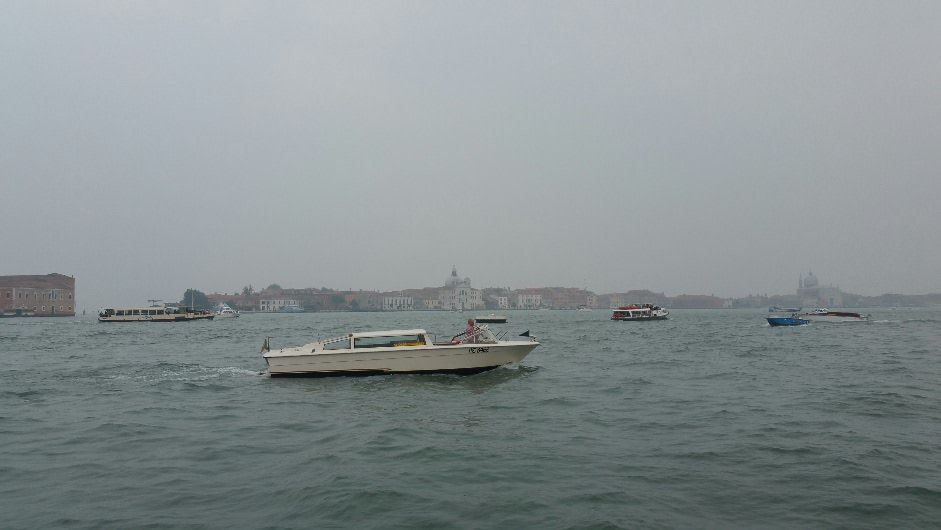 Which gradually took us to the stop closest to our apartment. We stopped off at this church on the way…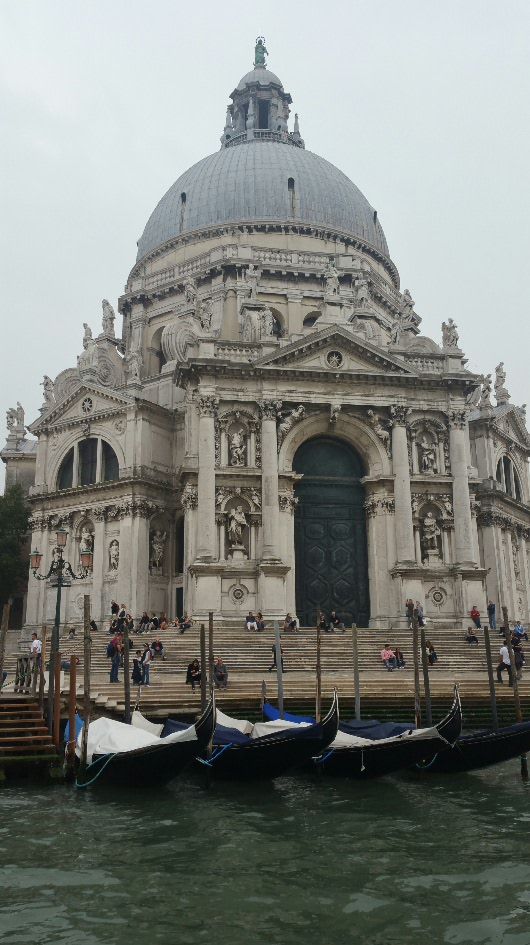 And then continued on our way.Grand canal is a busy place. This is coming up to the Rialto bridge of which construction began in 1591.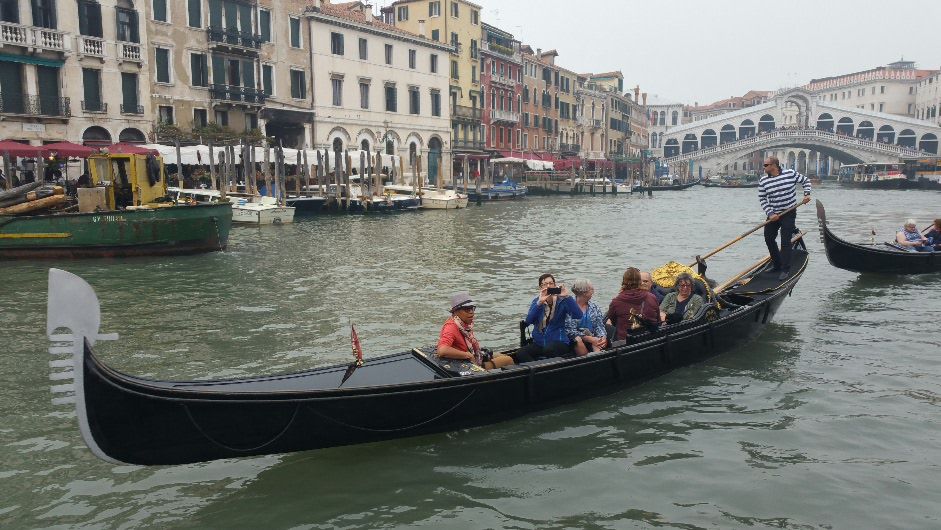 There were loads of people on it…

We got off at our stop and walked the short distance home.
Dinner was at a cute little diner alongside the canal and the prices were very reasonable.
#437 of my 1000 thanks is that we found an Italian flag! The ship always has an Italian evening and we needed something serious Italian to fit in. The Italian flag is an inexpensive solution!
We have been away from home for a week. It's hard to believe. So much has happened. We have had so many experiences over the last seven days. There are so many more to come.
Deuteronomy 31:8
The LORD Himself goes before you and will be with you; He will never leave you nor forsake you.
Never!
So grateful!
These are the days!
Keep the smile going.
God bless you!
In His Grip
Helga xx 🙂