We certainly came to Bologna on the right day. The Lord orchestrated that on a festival holiday in Bologna, we would be here! The city was full and vibrant, busy, bustling, vibrant – festival of Saint Petronio. We had no idea!
We have been staying at Il Canale hotel, an inconspicuous 3 star hotel inside the city very close to its throbbing heart. The city is abuzz with tourists, students and regular residents of Bologna. We started the day with a leisurely breakfast choosing the small anteroom that overlooked the canal after which the hotel is named…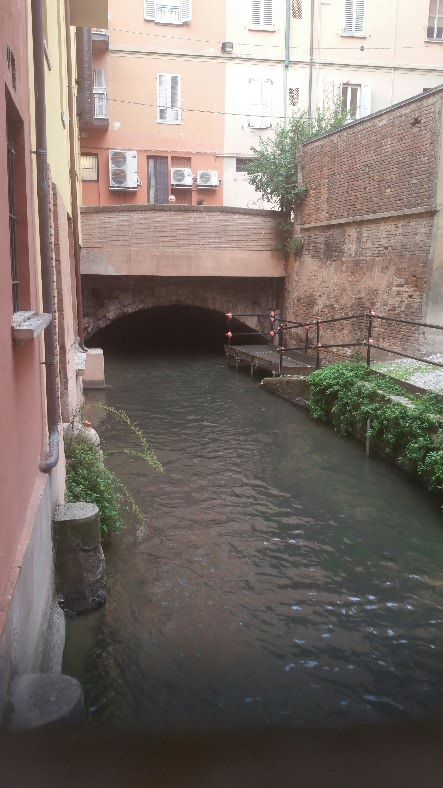 After breakfast we set off to see a few of the sights. It was our plan to visit some of the churches, which we did. Vast, cavernous cathedrals with ancient paintings dating back hundreds of years adorning massive walls. They all come with stories. So many churches in such a small town. It's quite remarkable. As I sat in one of the churches and pondered the many people who have sat within these walls – there have been people in pain and people with great joy. Prayers of thanksgiving have followed petitions of need. Sadness has been here. Celebration has been here. Religion has been here. Politics I am sure have also been here. God has seen it all. He is central to it.
Colossians 1:16
For by Him all things were created: things in heaven and on earth, visible and invisible, whether thrones or powers or rulers or authorities; all things were created by Him and for Him.
At the main square (Piazza Maggiore) sits a church, named after the patron saint of the city and in whose honour is today's festival holiday. San Petronio.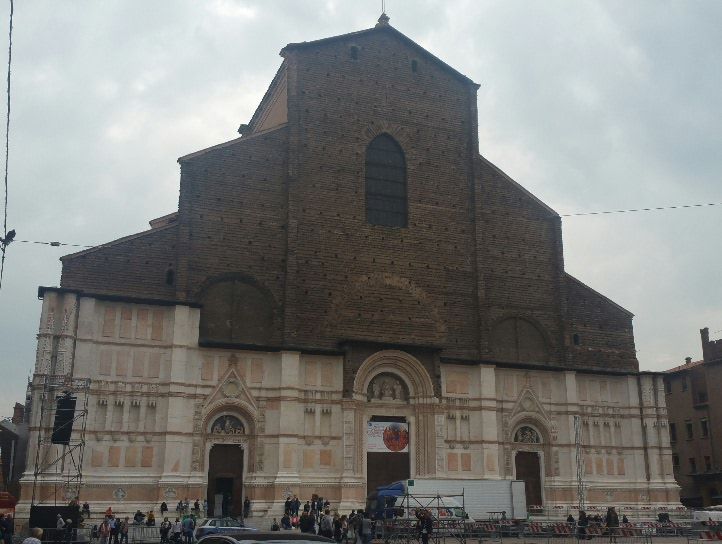 This church, we discovered has some more recent history. Some years ago there was the threat of a terrorist attack here, in defiance and anger against one of the murals on the wall. Now there is a constant police presence. With Europe on a terror alert, it is not surprising. Today's festival was on this square and thousands of people came to watch the proceedings.

The army and police were out in full force, including this officer who was just below us…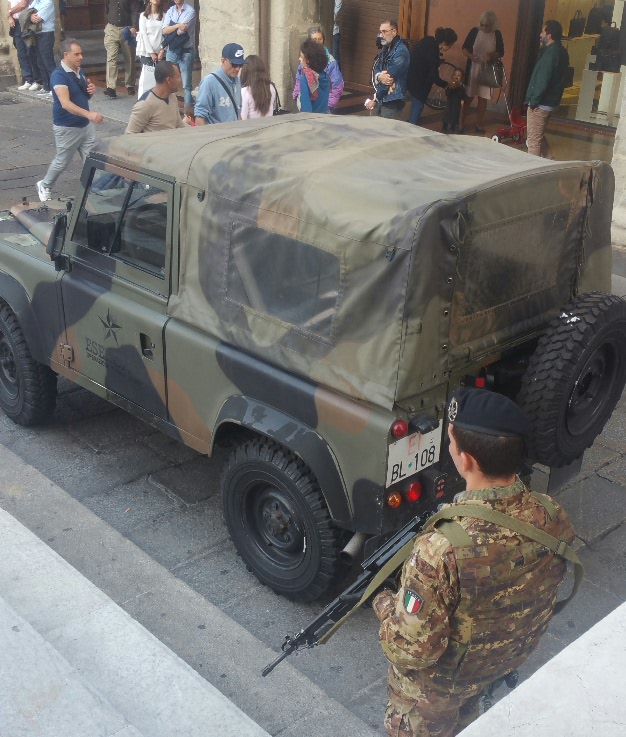 A plane flew over and 5 people parachuted down to a landing pad in the middle of the square.  It was so entertaining watching the crowds and then seeing the skydivers. Here is one of them…
Then as we walked through the streets we encountered Elisa Misolidio, a talented guitarist (and that struck a chord with us as we have our own talented guitarist back home!). We bought her CD and I took a short video of her playing…
What a treat!
#436 of my 1000 thanks is for this day. What an unexpected surprise. We had in mind that Bologna would be pretty unspectacular – possibly even boring, but it was quite the contrary. There were many highlights and photos that I haven't got to post. I feel quite humbled at being in this city today.  You never know what treat God has for you around the next corner.
These are the days!
Keep the smile going!
God bless you!
In His Grip,
Helga xx 🙂