Today we made good use of our 24 hour water bus pass and travelled to the far reaches of Venice. The cross on the map below is roughly where we have been staying and the red lines are the water bus routes we took. The travel pass was 20 euro, so we had to make good use of it.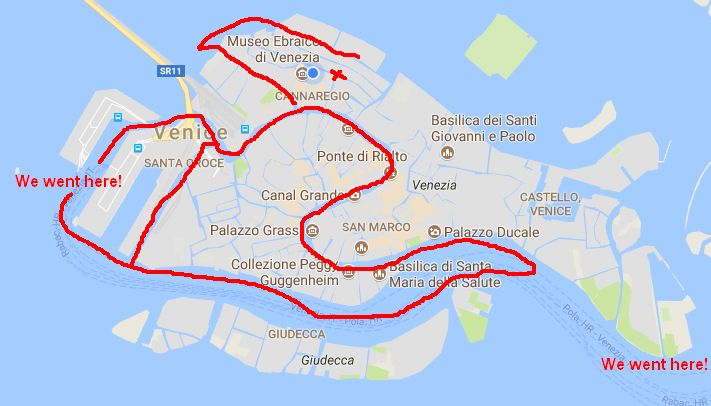 The day actually began with an early morning walk where the canals looked so tranquil…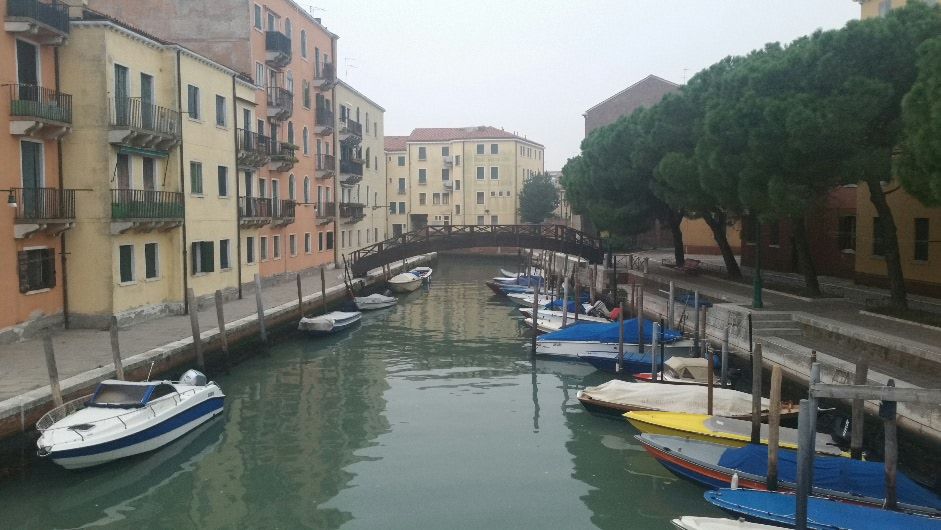 After breakfast, we set off to catch the water bus and headed off to the far-side of the main islands. When we got off the bus, we walked to the bottom right "we went here!" There were some very interesting art exhibitions on the way, including some modern sculptures like this one…so realistic…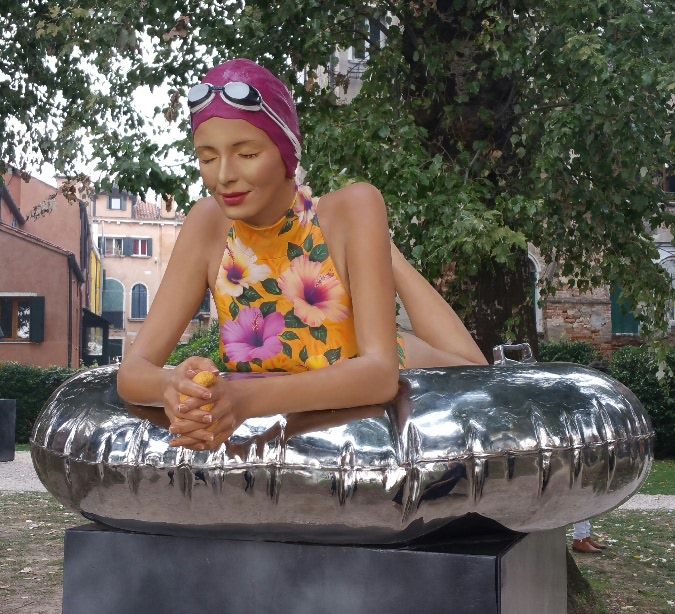 The tube is stainless steel.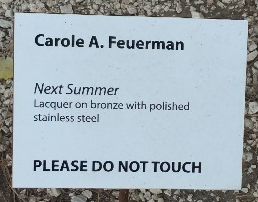 Carole has done a whole series of swim-related sculptures and they were all on show. Quite remarkable.
While we were down that side, far from the crowds, we found a cafe and sat outside having cappuccinos…this was the view…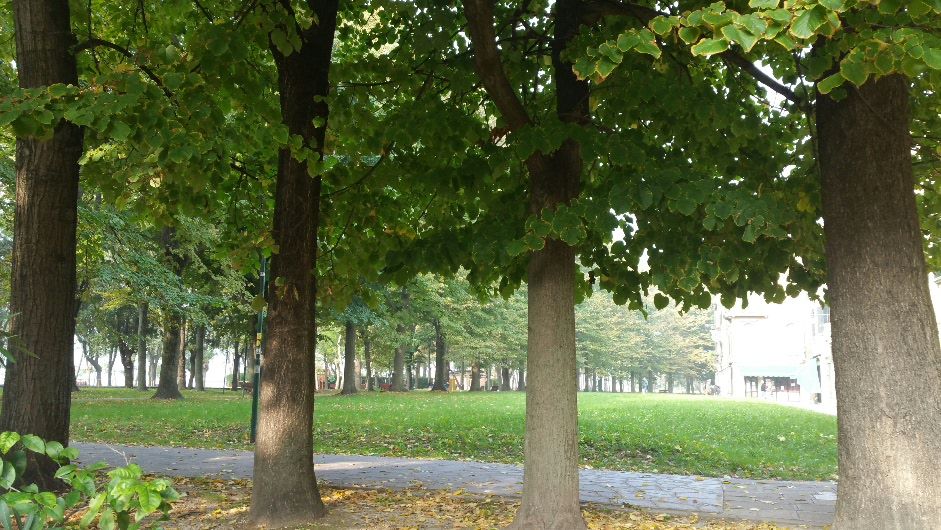 This is what Venice looks like from way down there…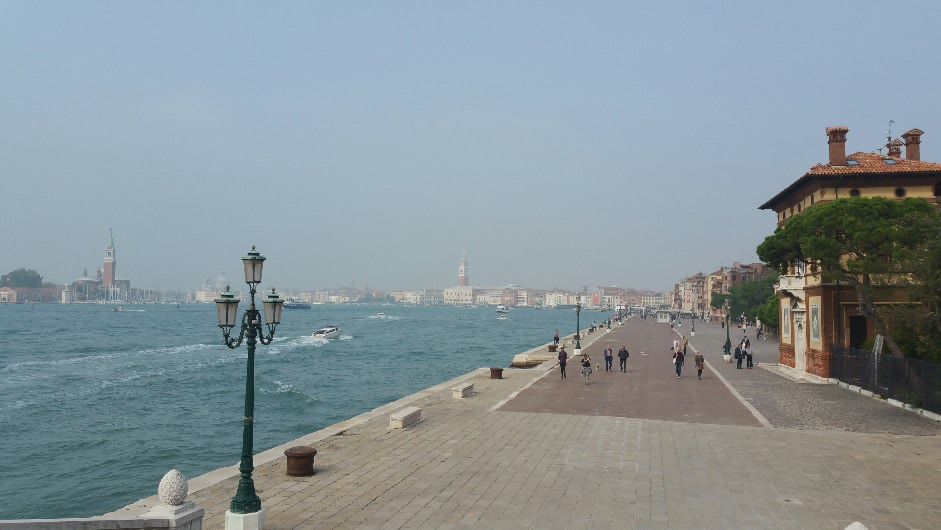 We started making our way back. Here's Mike in front of one of the bus stops…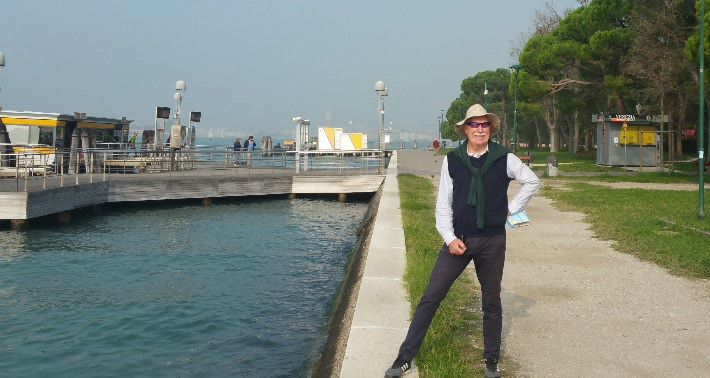 Then we caught the water bus across to San Giorgio Maggiore island where the first monastery was established in 982. We wandered through the church and a glass display before heading home. This is St. Mark's square from across the water…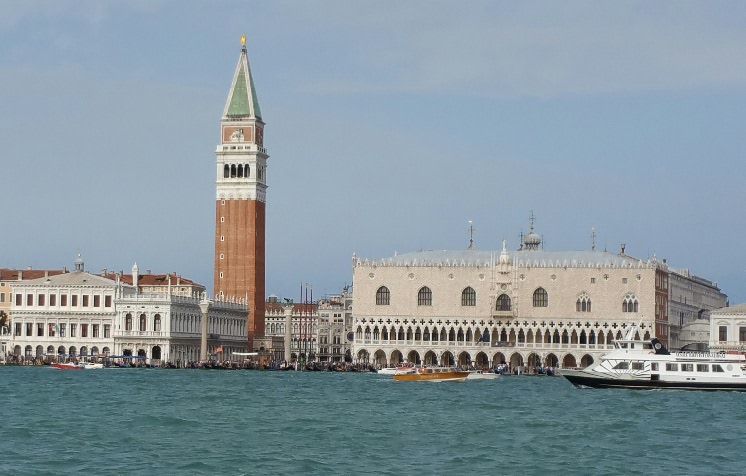 The water bus – also known as vaporetto is very efficient and go up and down and round and round the islands…I videoed a bit of a ride…
And so our time in Venice is quickly and far too suddenly coming to an end. Tomorrow, we say good-bye to Julian who flies back to Johannesburg. Mike and I get on the ship and start our cruise home.  We have had an awesome time.
Jeremiah 6:16
This is what the LORD says: "Stand at the crossroads and look; ask for the ancient paths, ask where the good way is, and walk in it, and you will find rest for your souls.
#438 of  my 1000 thanks is that we have had 8 amazing days of wonderful weather, good health and safe travels.  Apart from the flights to Italy from South Africa via Dubai, we have travelled more than 1000km through Italy.  So grateful!
These are the days!
Keep the smile going.
God bless you!
In His Grip,
Helga xx 🙂