Monday
Today was the day…
Mike and Courage installed a gutter & downpipe. When the building inspector last came around, he suggested we put a gutter over the side balcony roof. Today it got done.
Discussing strategy…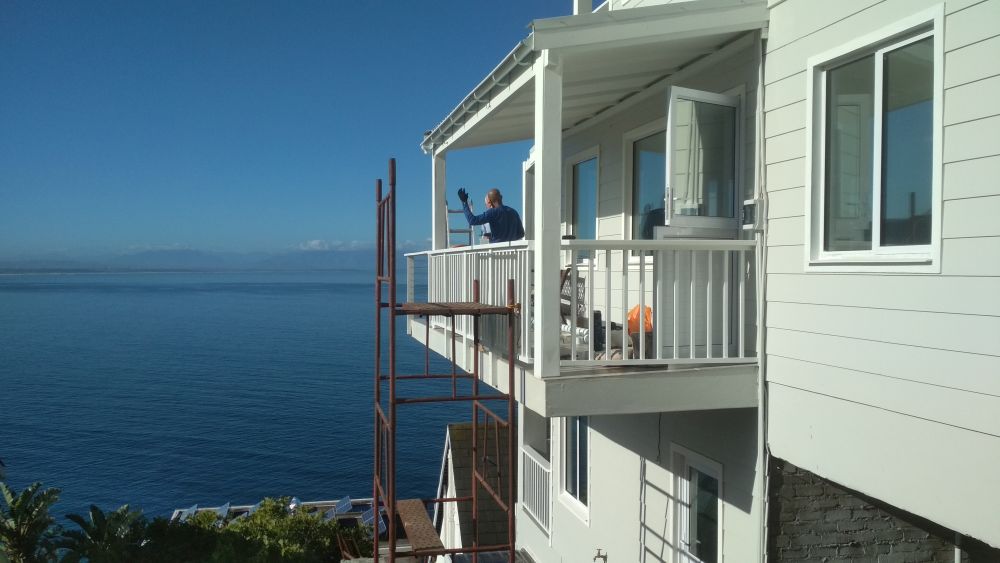 Installation in progress.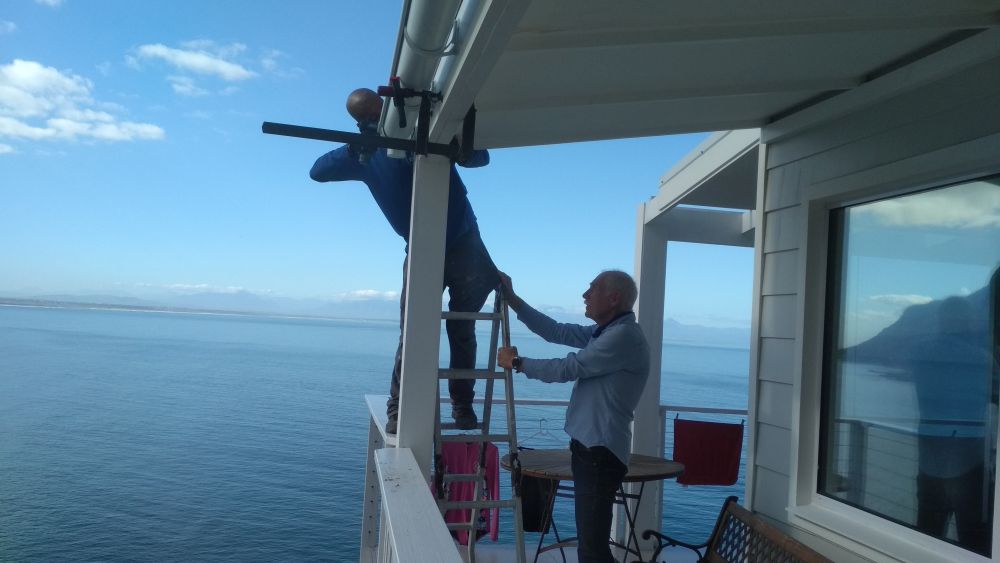 It's a big job almost done.
Mike and I had gone to the beach this morning. The day dawned with the hope of sunshine. It was 12C walking down to the beach. The temperature of the water was 14C. I had a good swim, although I have to say after the recent rain, the sea water is pretty cloudy which creates poor underwater visibility. When the water is like this, it's not as much fun to swim crawl, so I revert to some of my favourite unconventional strokes. One of my most recent sea-going exercises is cycling! Because I swim out of depth, when I want to keep my head above water, I cycle with my legs and do breast-stroke with my arms. The only disadvantage of this is that my legs are completely submerged so they have a tendency to get cold. When that happens, I'll flip onto my stomach and do breast stroke without using my legs.  This is an amazing stomach and upper body workout, so there are ways and means of getting my 30 minutes in the sea without swimming freestyle.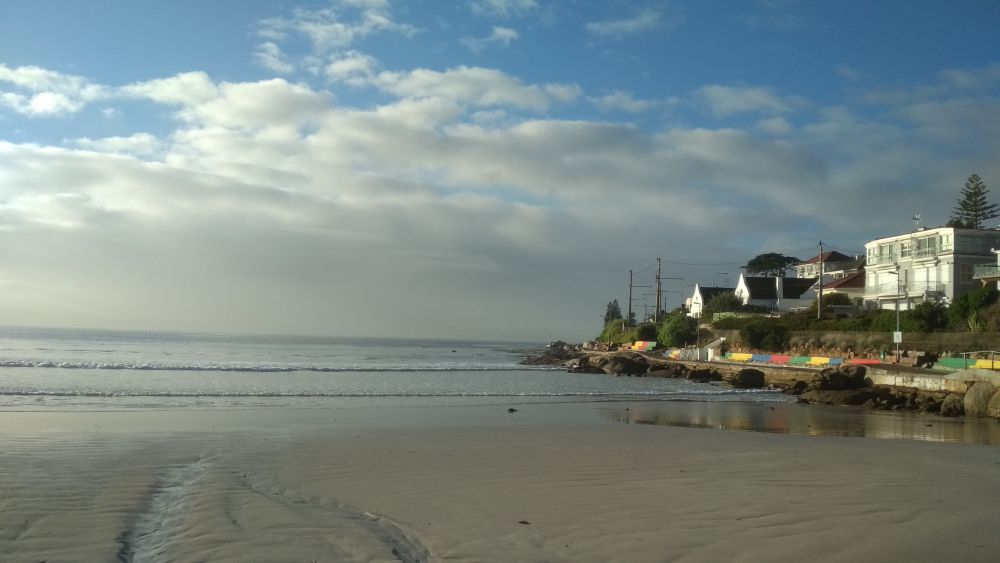 Being Monday, work was busy. I have not quite finished all I needed to do today, but I can catch up tomorrow.
Late afternoon, I'm been looking for online places to advertise the guesthouse. I need to get some more bookings. I've approached Facebook groups in Gordon's Bay and Durbanville. It would be great if some stay-cationers get to know about our little piece of paradise. I've updated the Airbnb site. I've also emailed our last guest asking for them to write their review. Working on this each day should garner a bit more success.
Mike and Julian have just gone for a walk and are almost home, so let me go and get dinner warmed up.
Psalm 27:8
My heart says of You, "Seek His face!" Your face, Lord, I will seek.
The best is yet to come – we are only passing through.
Keep the smile going.
God bless you.
In His Grip,
Helga xx 🙂