Sunday
Today was the day…
Mike and I went to Barracudas for lunch again. They have a 3-course Sunday special. We thought it would be the same as last week, soup, roast and malva pudding, so imagine our surprise when this appeared as the starter…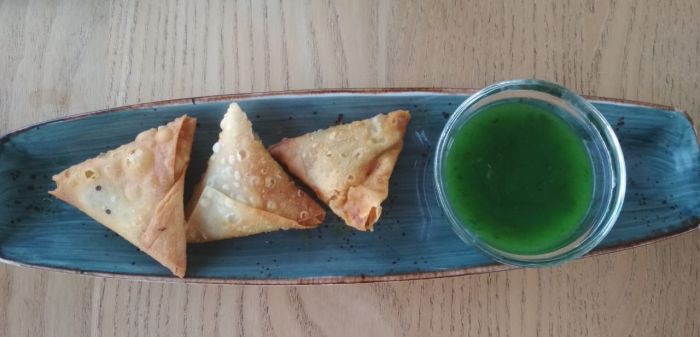 They were vegetable samosas. I didn't know what the sauce was. I gingerly dipped mine in. The samosas were just out the oil so were hot inside. Mike was lavish with the sauce. He just about used the whole lot up. We didn't have much breakfast. We were both hungry. He wolfed his down with lashings of green sauce.
Green was the clue.
A very short time after the last mouthful was swallowed, Mike began to glow! The full force of the green chili hit his insides. He drank more of his drink. He got up and took his jacket off. He went to the bathroom. His heart rate increased. He felt he was burning all over!
The Chili Effect. He didn't really feel any endorphins but he did feel alert and alive! Towards the end the entire meal he started to recover. The meal was huge, so we decided to take a doggy bag and take the dessert home to enjoy with coffee later in the day. It was good. No more food required today, that's for sure.
We went to the beach in the morning. I ended up swimming for 45 minutes. The water was 13C.  I took a bit of time to recover, which I did wrapped in a blanket on my rocking chair while talking to Stacey and Elsie!
I did some beading and some reading. The birds are back in full force. Today we had a lovely young male long-tail Cape sugar bird…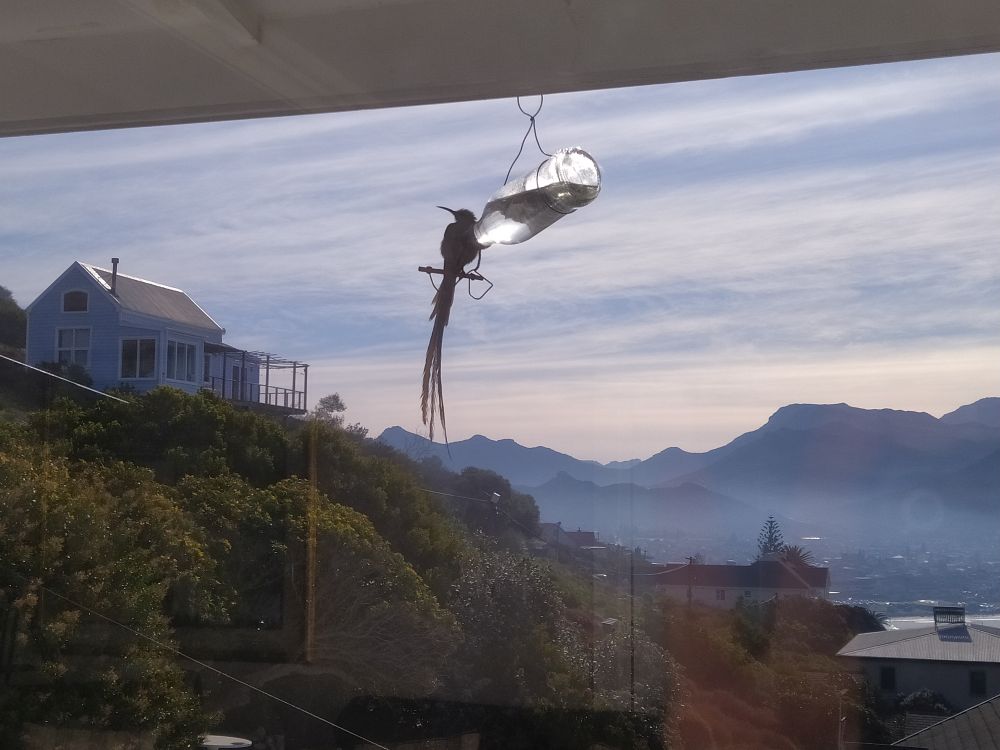 A bulbul and small white-eye also tried to get in on the action!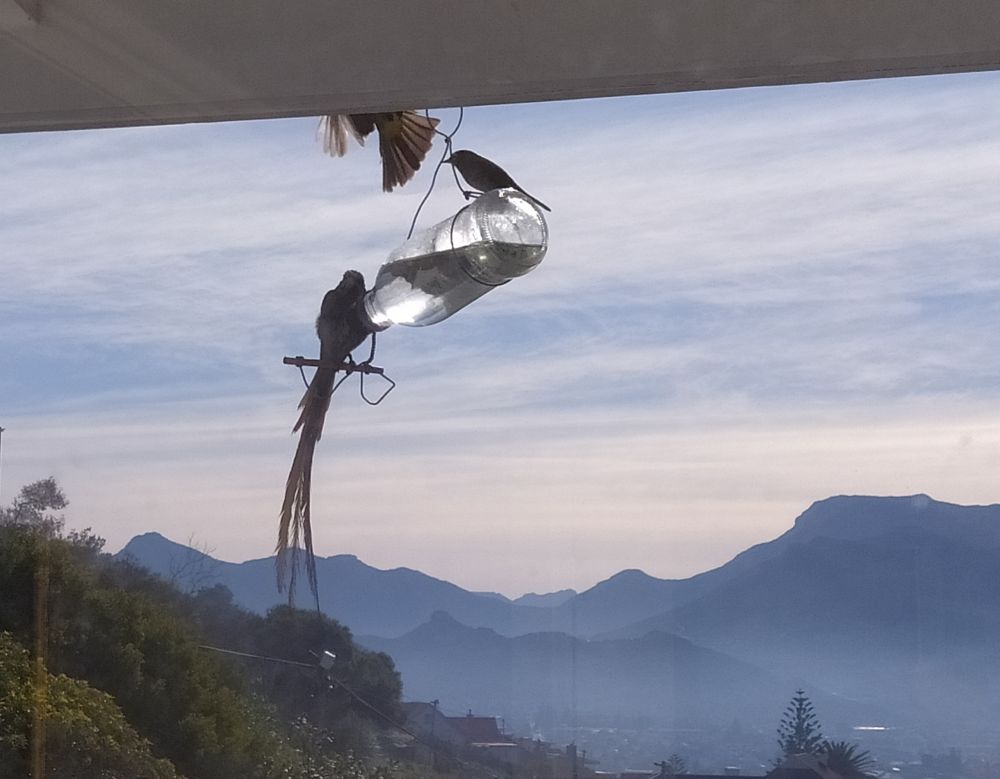 It's great to have them back.
Google reminded me of what Mike was doing on 25th July last year…I remember this day – it was a Saturday and there were no workers on site so we were able to get on with it undisturbed.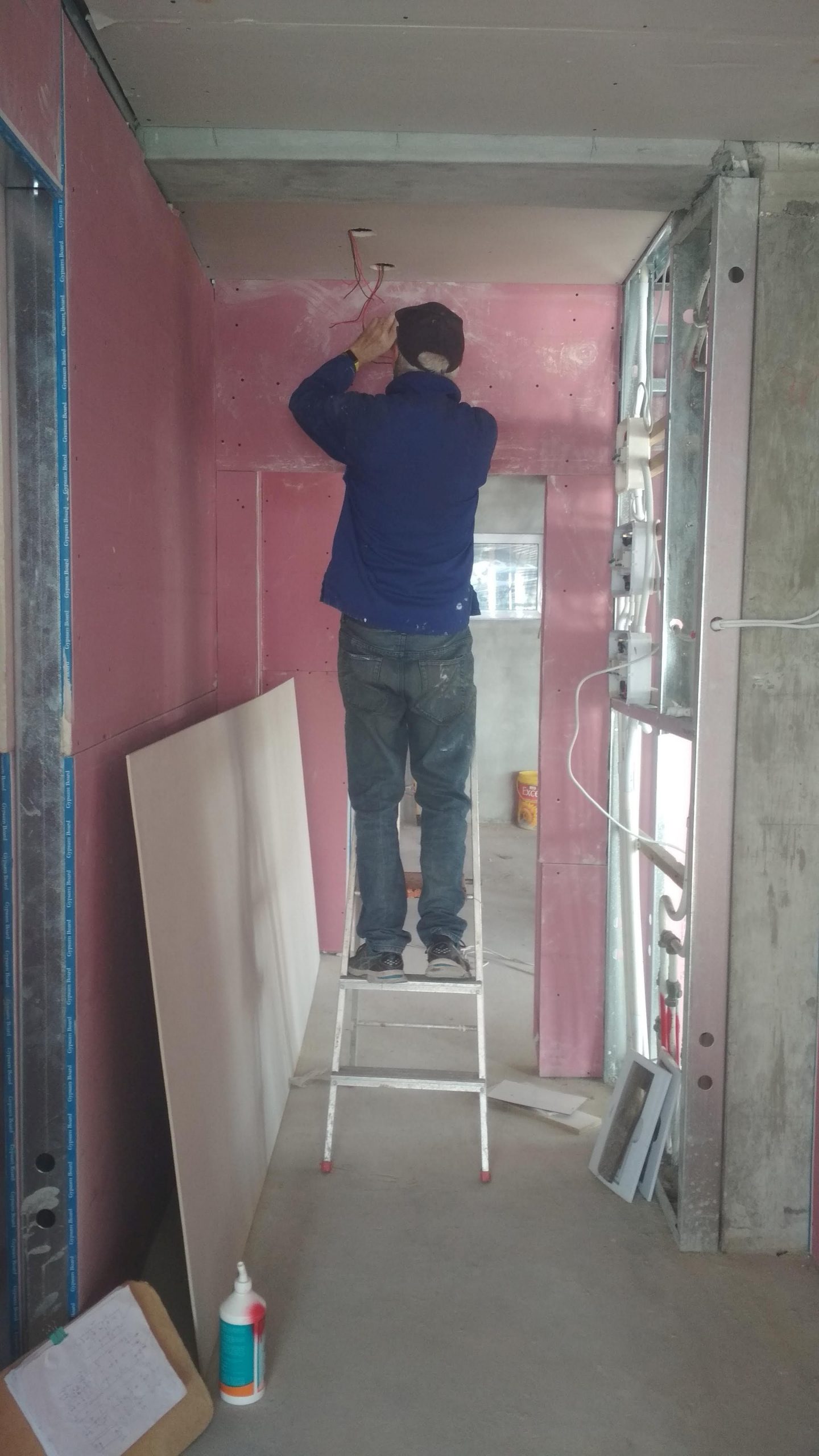 One year later….Mike today enjoying the fruits of his labour.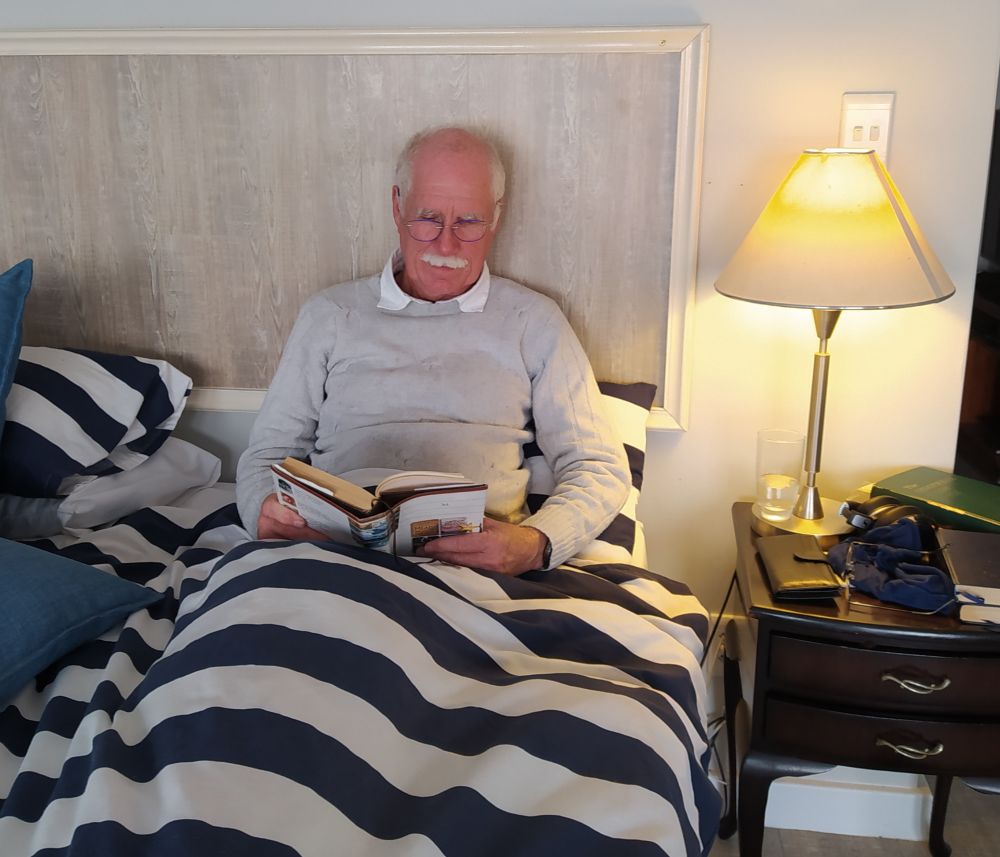 Time to wrap up for the weekend and start working for the week ahead.
2 Chronicles 30:18-19
May the Lord, who is good, pardon everyone who sets their heart on seeking God.
The best is yet to come – we are only passing through.
Keep the smile going.
God bless you.
In His Grip,
Helga xx 🙂