Monday
Today was the day…
We went to the beach as the sun pushed its way through the clouds…I stood at the top of the stairs, took this photo and said, "Good Morning Monday!"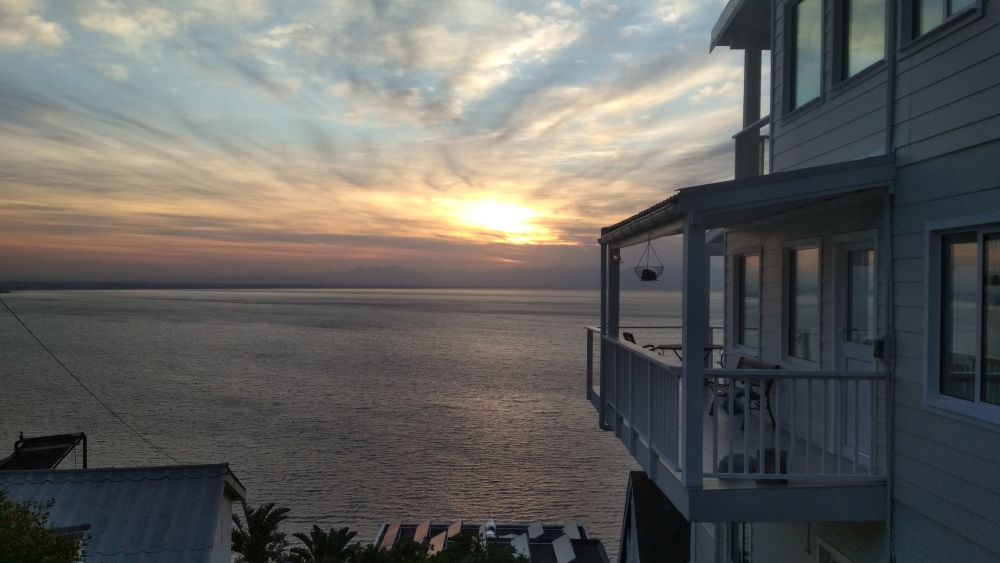 After it took me longer than usual to recover from yesterday's 45 minute swim, today I decided to to grace the water for only 30 minutes. The air temperature was super warm with a berg wind breathing tepid air across the city ahead of the next cold front. It was about 19C out the water and a chilly 13 or so in.  It was easy walking home. For the first time in ages, we didn't walk home with frozen feet!
I got on with work and took a couple of hours off in the middle of the day. That made up for the two hours I worked yesterday.
This afternoon, Mike and I walked down to the village to buy ingredients for dinner.  Deluxe Burgers Ala Mike. They were great!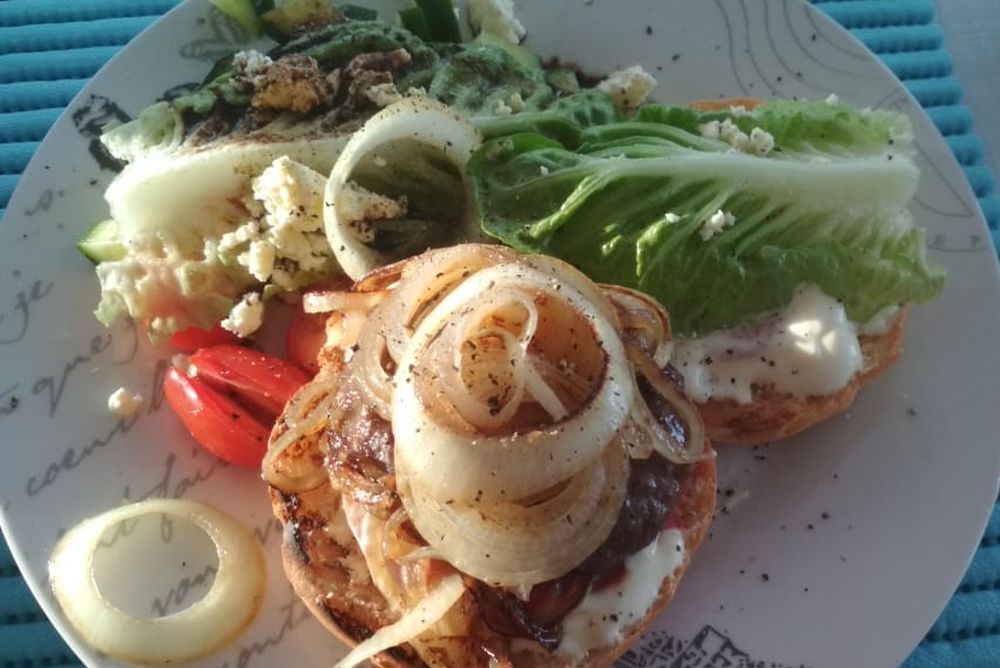 He's a keeper!
Now I'm sitting in my rocking chair watching the day fade. Good evening Monday…such subtle gentle colours blending sea with sky and hint of pink.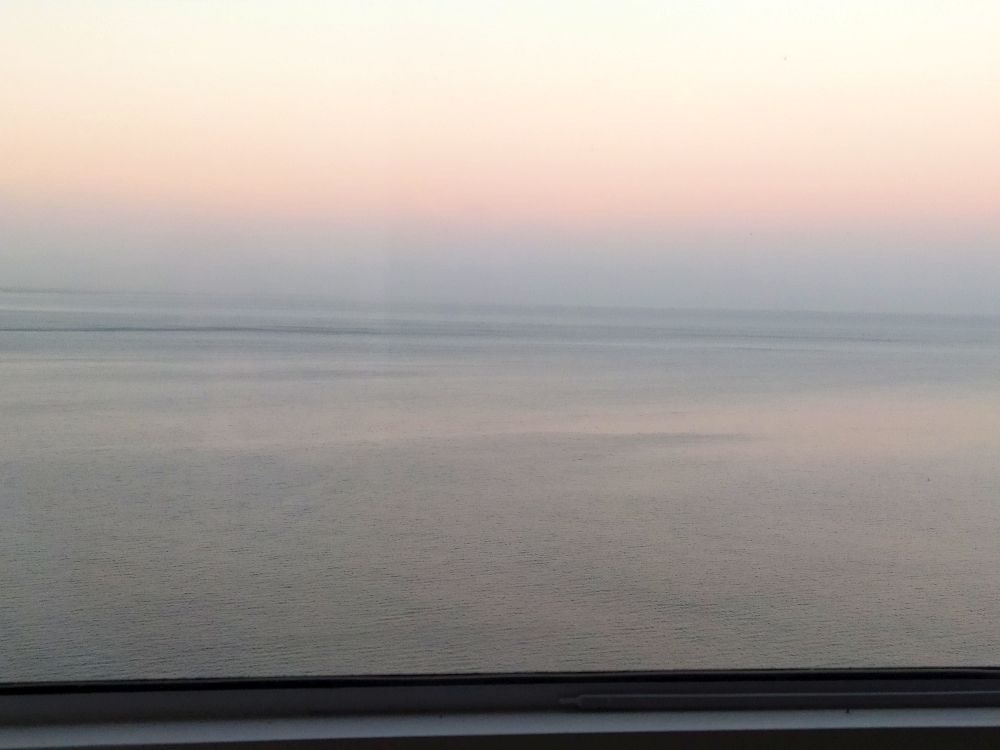 Our house is painted in a colour known as Fancourt Slate – both inside and out on all the walls – Fancourt Slate. If you want to know what colour that is, just look at the sea in the picture above. It's the greyish colour of the sea.
I'm so proud of Stacey. She's started her own YouTube channel and it's doing well. It's HDL for beginners. She's such a great teacher even I begin to understand what she's talking about. She got 50 subscribers overnight after doing a video on "how much combinatorial logic is too much?" 356 views on that already. There's a niche market out there for hardware design engineers. 😀
Jeremiah 29:13
You will seek Me and find Me, when you search for Me with all your heart.
The best is yet to come – we are only passing through.
Keep the smile going.
God bless you.
In His Grip,
Helga xx 🙂