Tuesday
Today was the day…
We didn't swim, but we did walk to the village for shopping. We got home, had breakfast and then I started work. Mid-morning Leanne came. Leanne is the plans lady who saw our house plans through Council. We now need them to be tweaked to 'as built' standard and get them through Council again! We also wanted to get advice on other projects that are coming up, so it was useful to see her and she was very helpful. This was back in November 2018 – one of the many plans meetings with Leanne.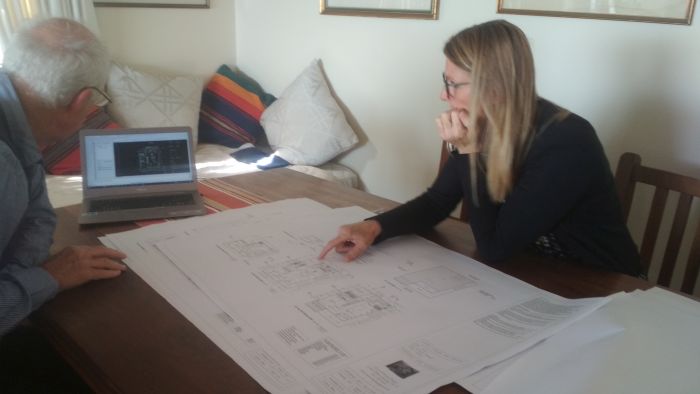 Julian returned to Johannesburg. It's very quiet without him.
I worked for 7 hours. This afternoon, I saw a whatsapp message about a whale in the bay. I studied the ocean and then suddenly right in front of us there was a whale that breached and slapped! When it comes down there is this sizeable thud as its tail hits the sea. I'm not sure if it was a Orca. It disappeared as swiftly as it came and we didn't see it again. The problem I have is you can't rewind! What is helpful is the amazing number of professional whale photographers we have in the area. They got some amazing shots of Orcas this last weekend…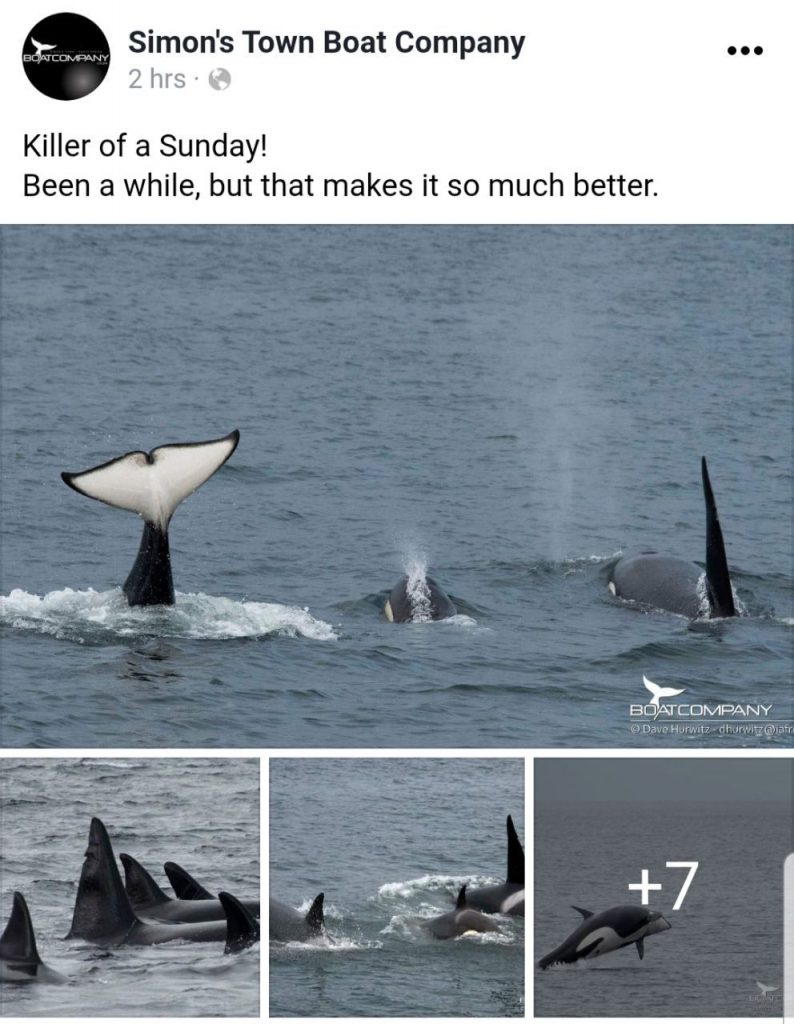 So when the Orcas are in town, I swim with much more confidence that the great whites will be out of town. Here's why…

I've just seen another message of whales at Sunny Cove. I rushed outside with my binoculars. It's very frustrating knowing they are there, being in such an elevated position and not being able to see them! But when they do come out to play for more than 15 seconds, it's worth paying attention!
Today, Courage started working in the cottage upstairs bathroom. We want to get it ready as soon as possible. Now that we are getting into the swing of things with Airbnb, it's time to ramp up the number we can host to 5.  This is the view from the loft…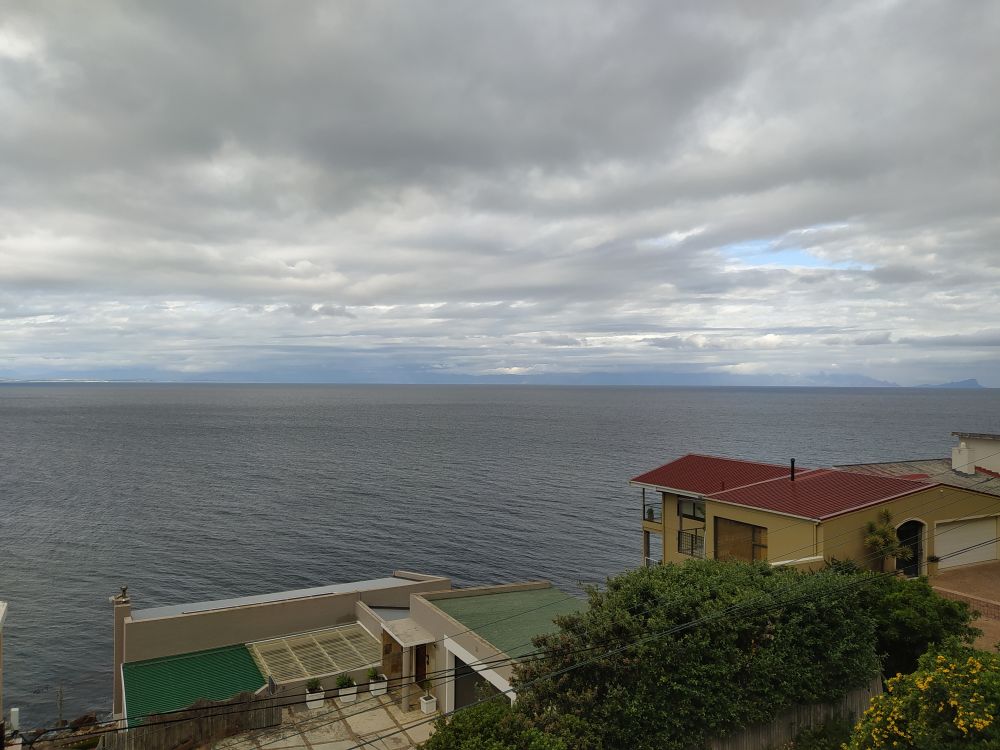 Main loft windows…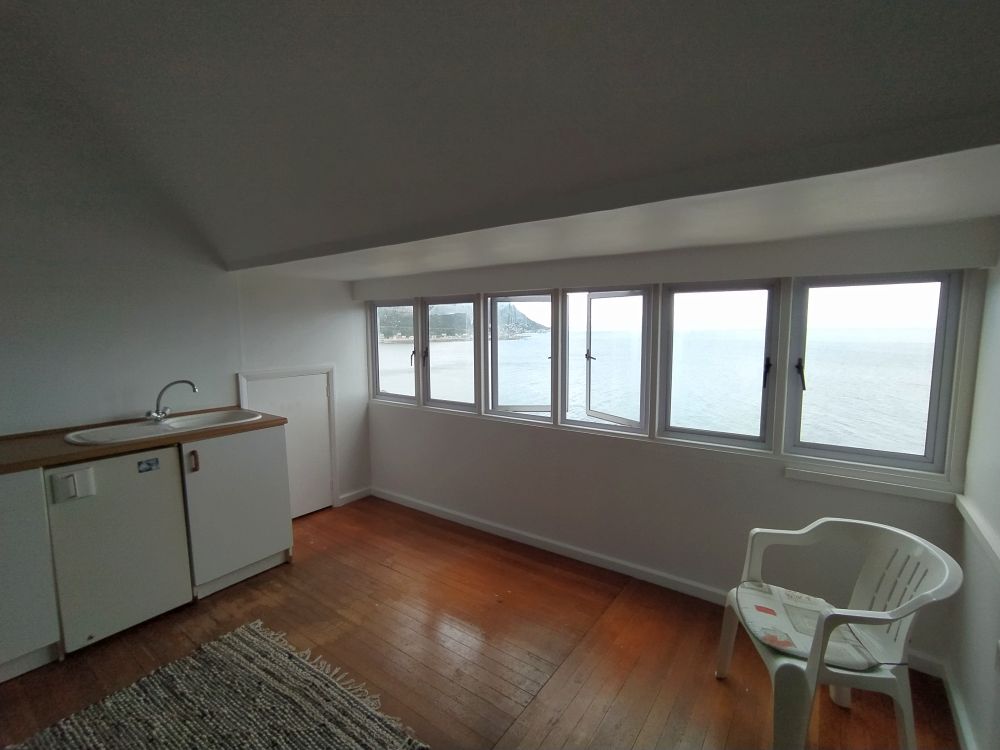 Out the side window…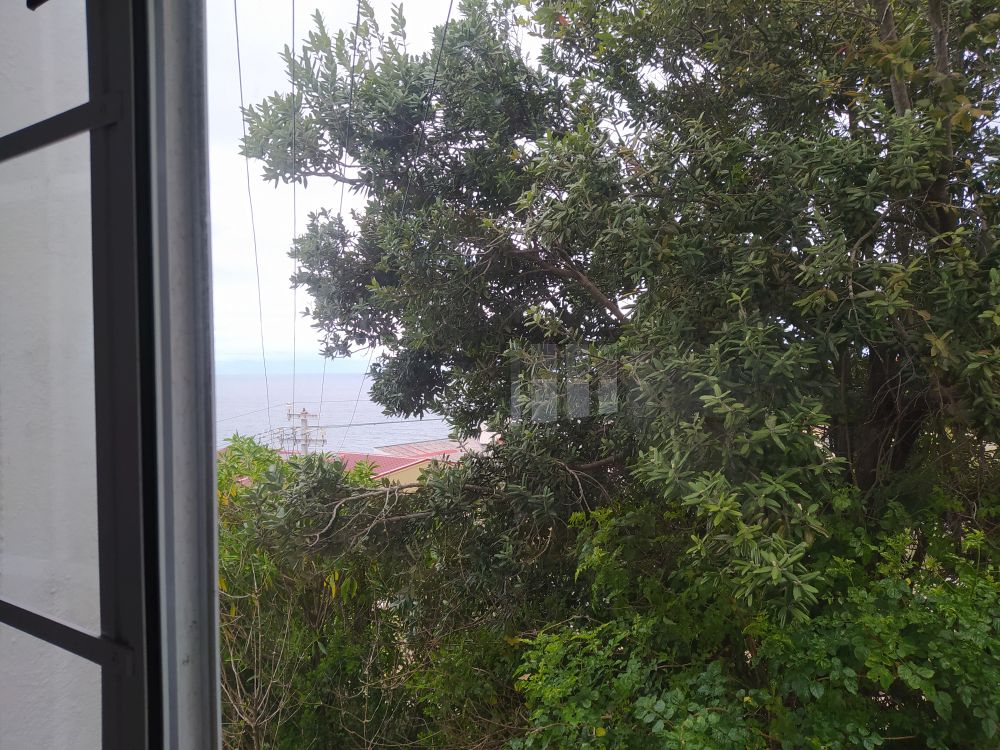 We do have a double bed in it…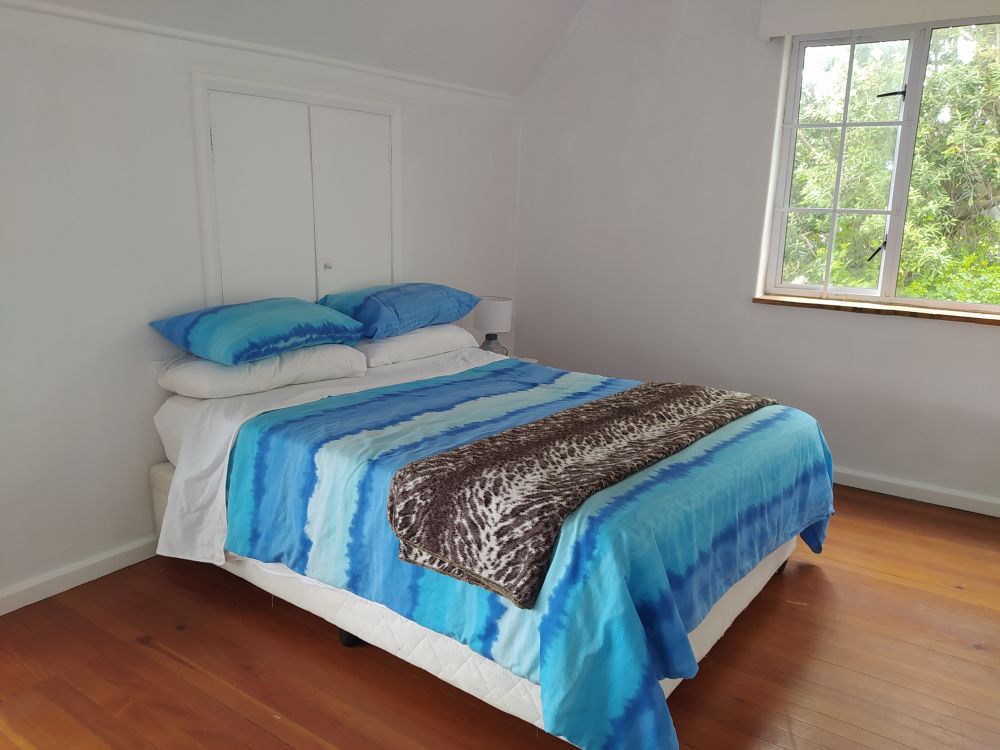 The bathroom needs some work and I think the room needs a second coat of paint. The floor also needs some work, but we'll get there.
Time to pack up for the day.
Romans 6:14
For sin shall not be your master, because you are not under law, but under grace.
The best is yet to come – we are only passing through.
Keep the smile going.
God bless you.
In His Grip,
Helga xx 🙂