Wednesday
Today was the day…
We made fresh orange juice. Mike likes fresh preservative-free orange juice but it's not always available. Today on our morning walk, I bought a 2.5kg bag of oranges and David bought up his juicer…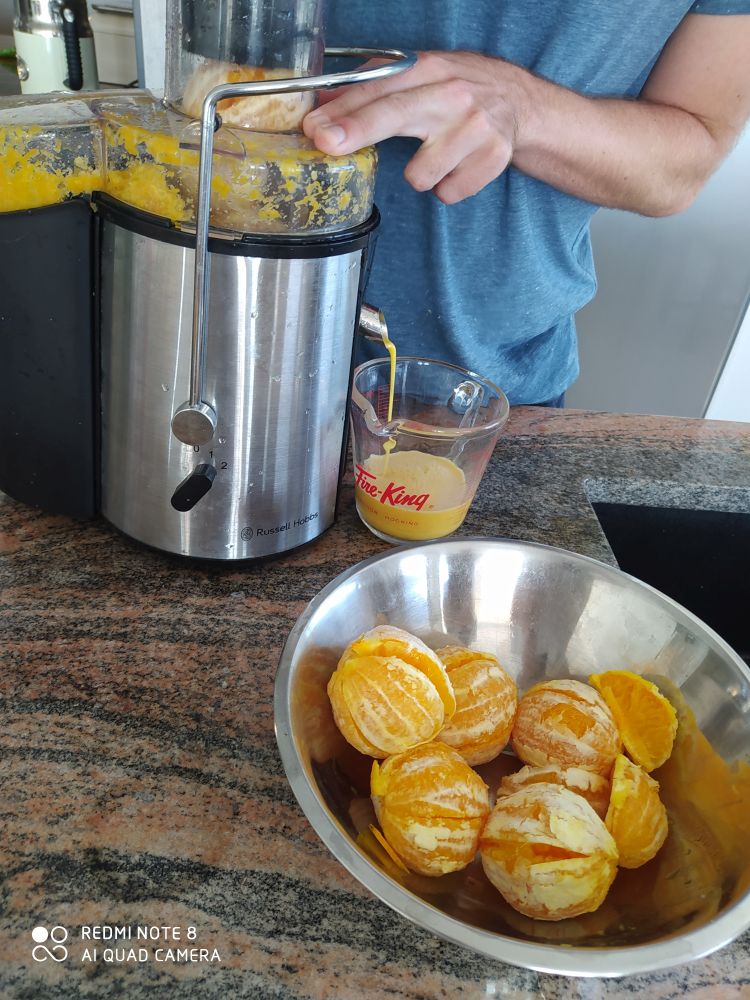 It was delicious. The pulp will be recycled into the composer, but not before a hungry rock pigeon had a snack…he was really excited about it and didn't quite know how to tackle it. David had made apple juice first and he (the pigeon, not David!) picked through the pulp looking for seeds.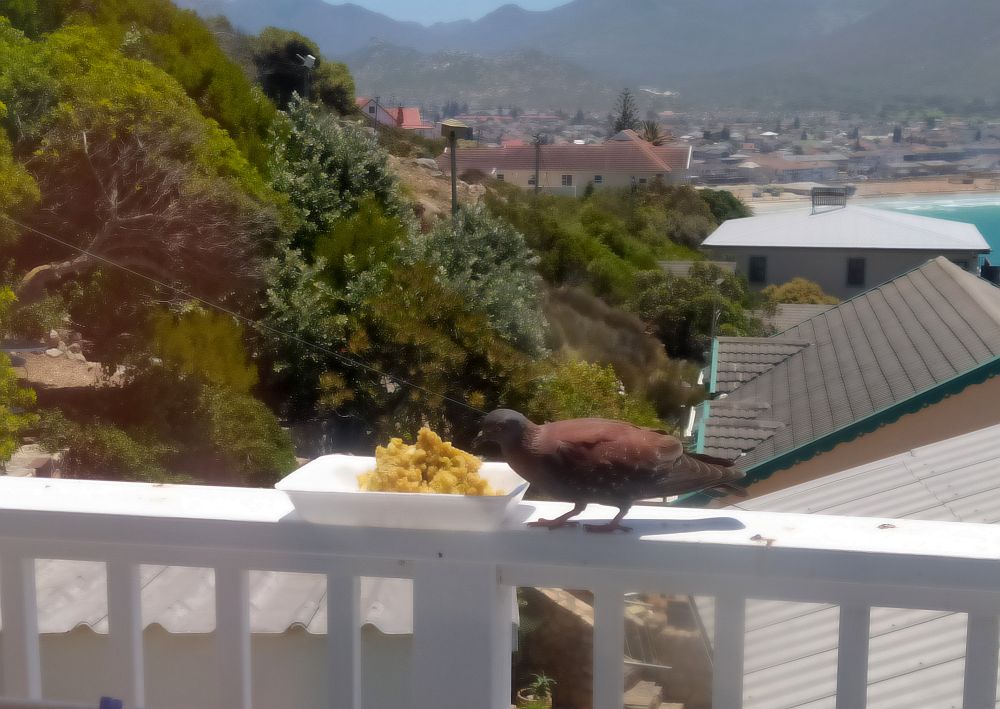 I did 6 hours of work today and I see a pile of emails in my inbox. I work with different time zones and to be efficient I should do a little more work now, so my Australian colleague can deal with my emails when I am asleep.
The wind has continued to blow but according to wind guru, that will all change by tomorrow morning and we'll have several days of calm, interrupted by a windy day on Sunday.

Exciting news is that Julian arrives tomorrow evening.
It's been a satisfying day.
2 Timothy 4:7 – something we want to be able to say at the end of our lives…
I have fought the good fight, I have finished the race, I have kept the faith.
The best is yet to come.
Keep the smile going.
God bless you.
In His Grip,
Helga xx 🙂