Monday
Today was the day…
We were framed! Don't take me seriously – we weren't ripped off! We took a lovely walk/jog for exercise early in the morning and then at lunchtime walked down to Fish Hoek to buy a few things. The day was spectacular…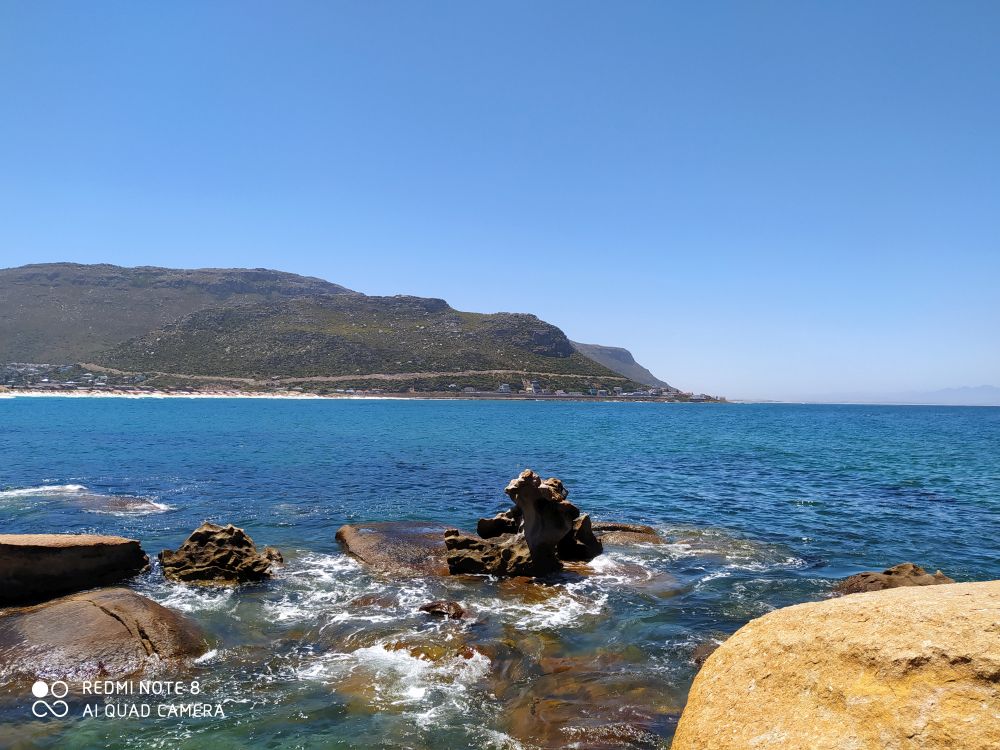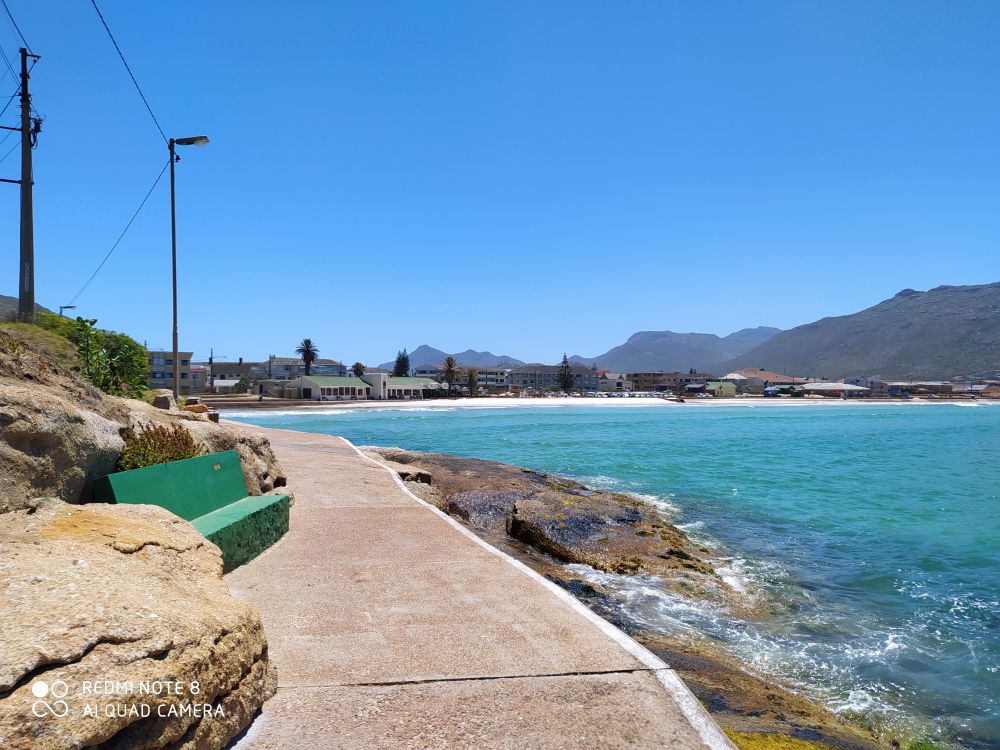 Meanwhile, we ended up at the end of our grocery shopping going into the Tears charity shop. I spotted a picture frame in our house colours, so we bought it. I started carrying it back along the cat walk. A lady on the walkway insisted on taking a photo of us…framed!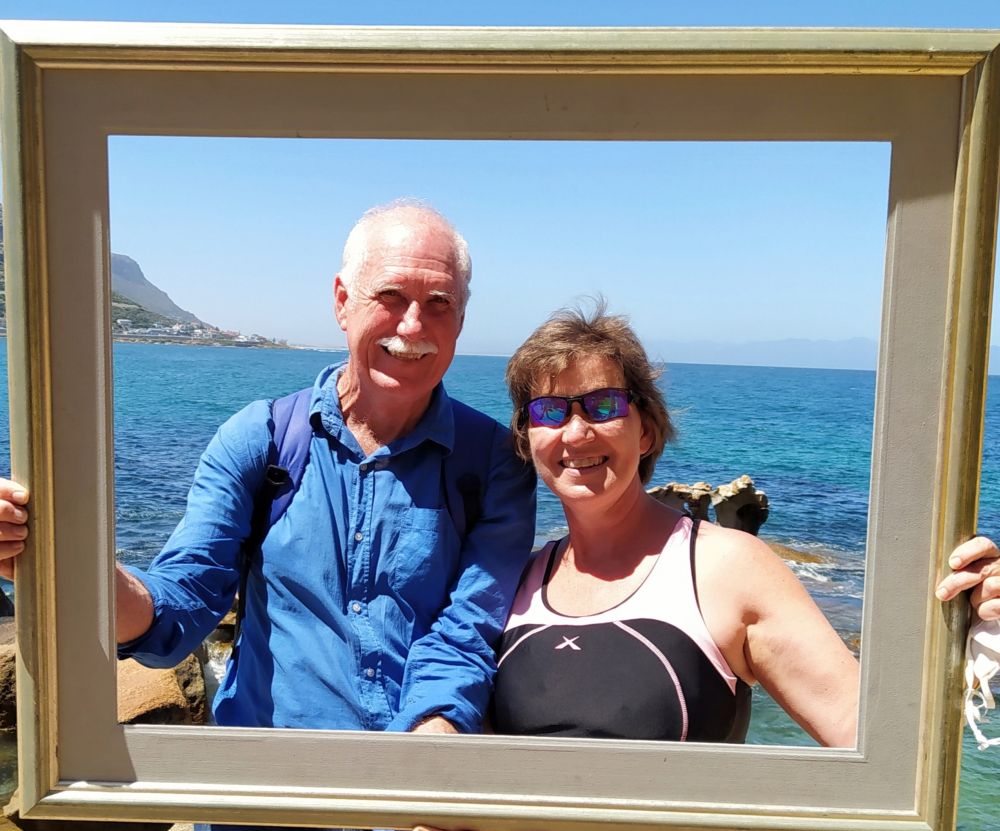 That's a keeper. Nothing beats Fish Hoek on a sunny day. It was good to get out and have a break from work. I worked 6 hours today. Mondays are always busy.
It was great today to see a drop in our Covid stats. The Western Cape only had 218 new cases over the last 24 hours and yesterday the entire country recorded stats dropped to 8147, the lowest for a while.
Psalm 21:13
Be exalted in your strength, Lord; we will sing and praise your might.
The best is yet to come.
Keep the smile going.
God bless you.
In His Grip,
Helga xx 🙂