Tuesday
Today was the day…
It was quiet in the morning, but got busy in the afternoon. Julian went back to Johannesburg. A week from now he'll be back. 🙂
Mike and Courage went off to Echo to build bathroom cabinets.  They did a really good job and have got the main carcasses sorted. This is the skeleton for the one in our bathroom…we still need to get the engineered stone counter top and the drawers will both be white. It's looking good.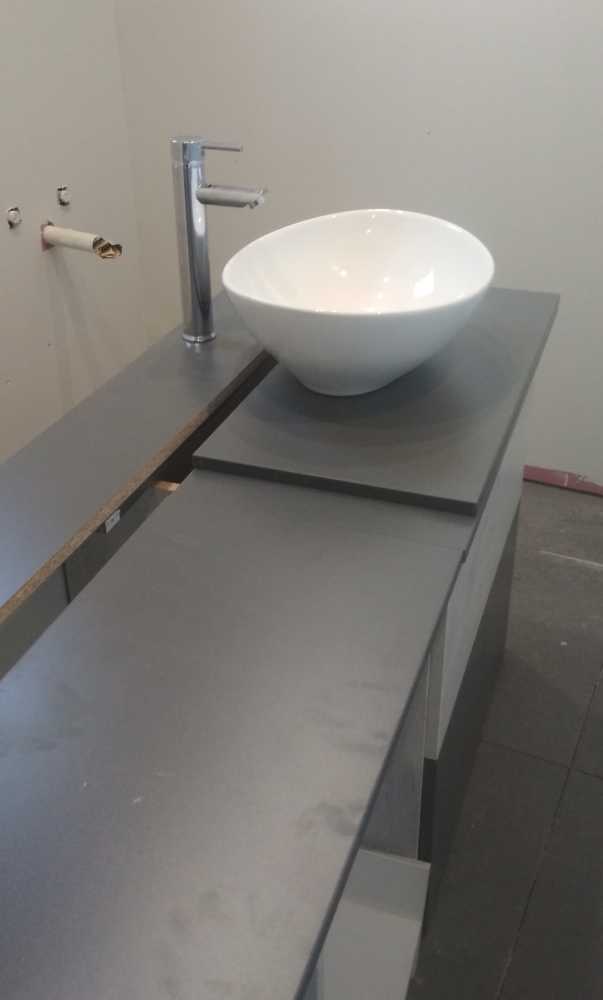 Meanwhile, the side balcony has got its roof beams. That's looking good. I got some photos of different angles…
Below this balcony is 'rubble road!' This is what we have been clambering up to get to the front door…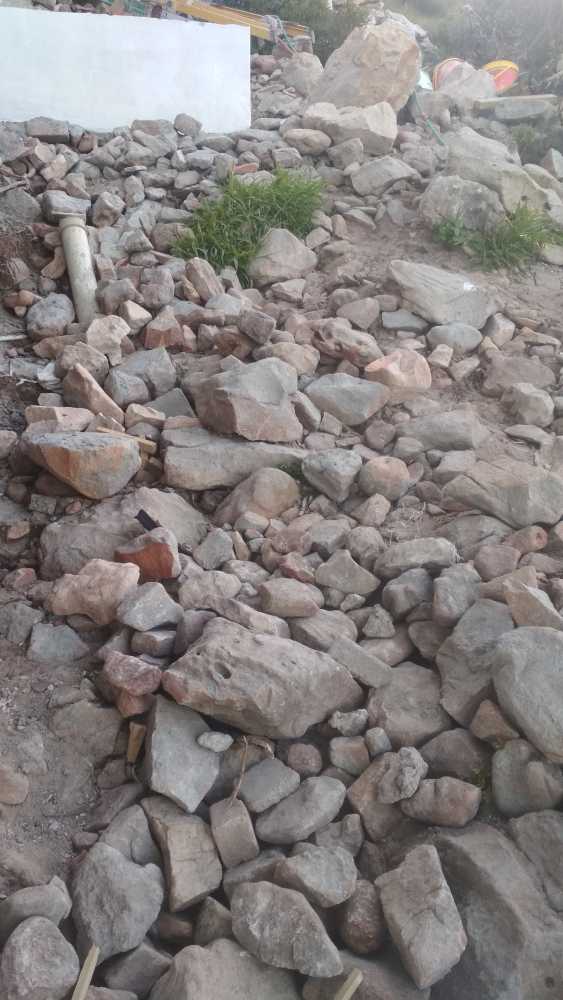 This is looking down …you have got to be pretty sure-footed.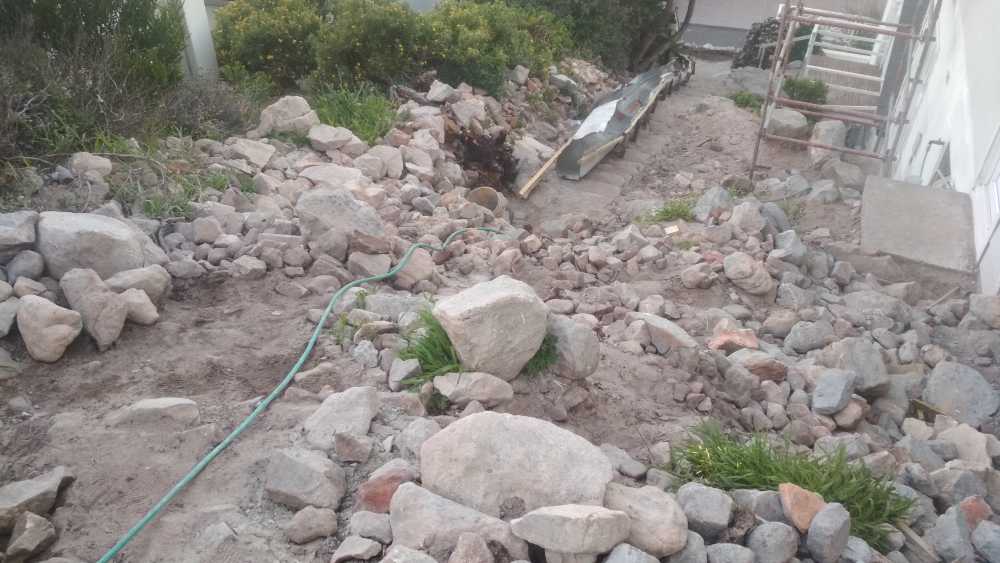 Under all that rubble is the remainder of the stairs and, the news from this evening, is that tomorrow the truck is coming and they will be taking it all away. We will have stairs all the way up to the top. We'll wait and see if this picture changes…this is from the top step.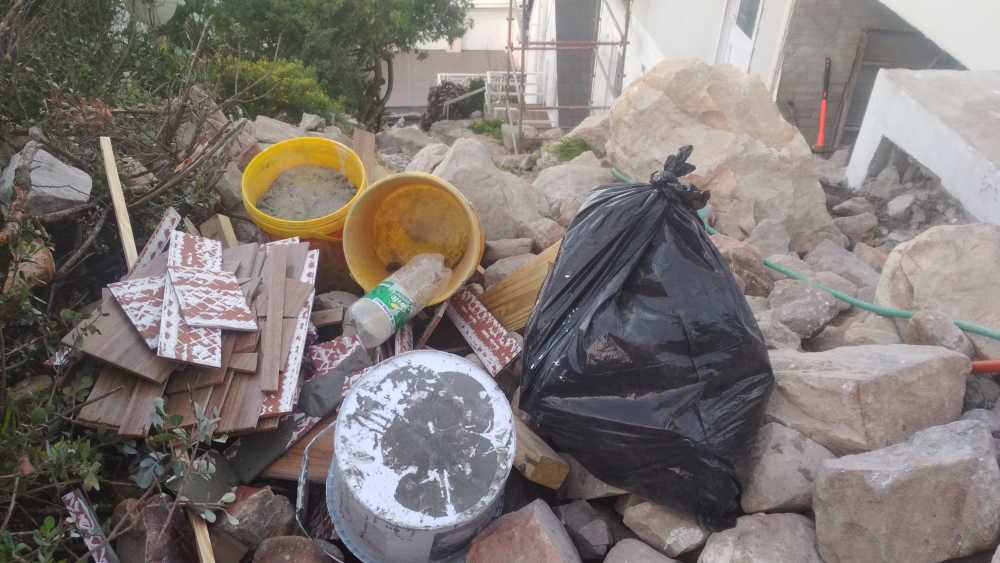 It once looked like this…(12th October 2019)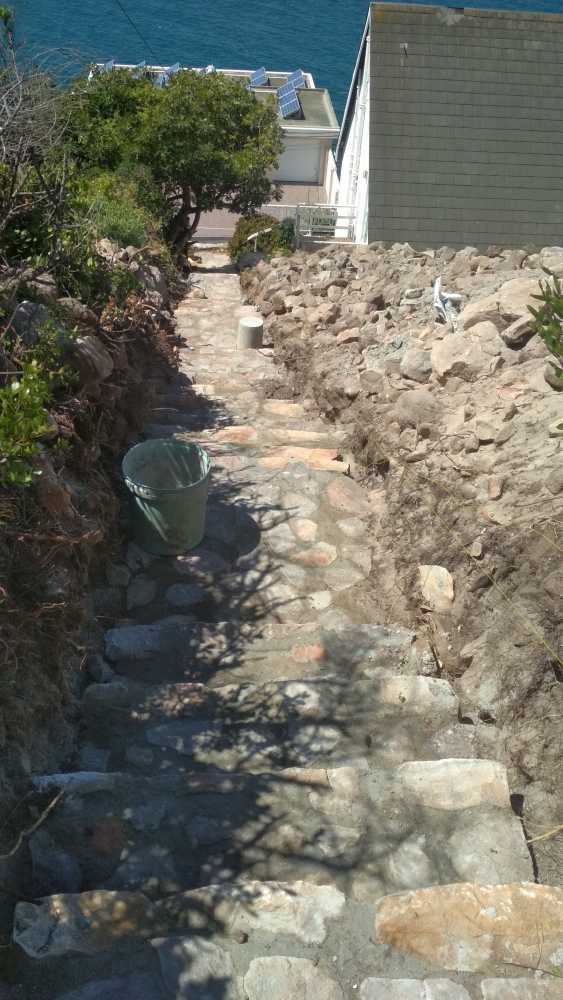 We are looking forward to the stairs looking something like this again. It's wonderful to have the house built. Crazy that Werner has been working on-site for almost a year. The house wouldn't be here without him.  I'll be be there tomorrow evening to see how it looks.
Great to see the Corona numbers coming down…
105 new Corona cases in the Western Cape over the last 24 hours.
Covid 19 stats – South Africa – country-wide…
Friday 24th July – 13944 new cases (maximum we had in a day)– 250 deaths (245 771 recoveries/169 882 active)
Tues 1st Sept – 1218 new cases – 114 deaths (549993 recoveries/64003 active)
Wed 2nd Sept – 2336 new cases – 126 deaths (553456 recoveries/62750 active)
Thur 3rd Sept – 2420 new cases – 174 deaths (554887 recoveries/63565 active)
Frid 4th Sept – 2063 new cases – 115 deaths (557818 recoveries/62582 active)
Sat 5th Sept – 1806 new cases – 101 deaths (561204 recoveries/60901 active)
Sun 6th Sept – 1633 new cases – 110 deaths (563891 recoveries/59737 active)
Mon 7th Sept – 845 new cases – 115 deaths (566555 recoveries/57803 active)
Total cases: 639 362 Total deaths: 15004
Romans 5:3-4
We also glory in our sufferings, because we know that suffering produces perseverance; perseverance, character; and character, hope.
The best is yet to come.
Keep the smile going.
God bless you.
In His Grip,
Helga xx 🙂
Braces:
Ta da!   1 year and 300 days. I'm seeing the difference. I've got elastics to wear and they are so effective. I see the orthodontist next week and I'm sure he will be happy!