Sunday
Today was the day…
…the south-easter picked up to a howling gale. This is the time of the year that the wind should be calming down a bit, but it blew like it was December!  I ventured out to go for a walk and a swim. I went down to the cat walk and swam at the sheltered rock pool. It is safe there from the pounding surf that was extraordinarily rough today. The sea was slightly cooler than yesterday. It's going to be interesting to see how cold it is tomorrow. I'm bracing myself for cooler waters.  A couple of people stopped by to watch and chat. The cat walk is generally a friendly place! Choppy water at the rock pool…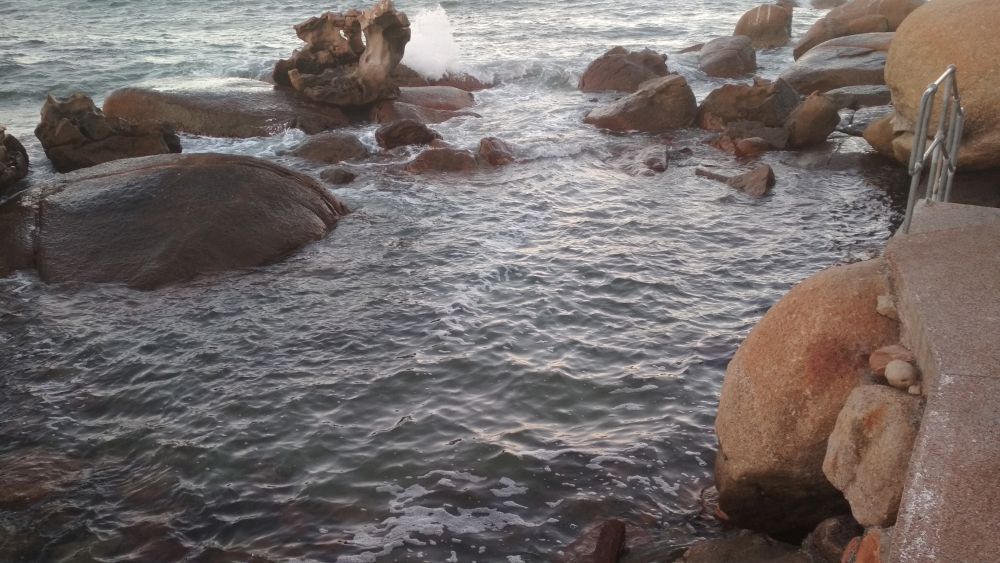 After I got home, Mike and Julian had gone out. I had a quick shower and then had a lovely video chat with Elsie and Stacey. It brings joy to my heart to see those two.
After David finished teaching, we all went out for lunch and when we came home it was a very relaxing afternoon, that included a nap. That was a treat. Then we went walking down to Fish Hoek beach, embracing the wind! Love this place.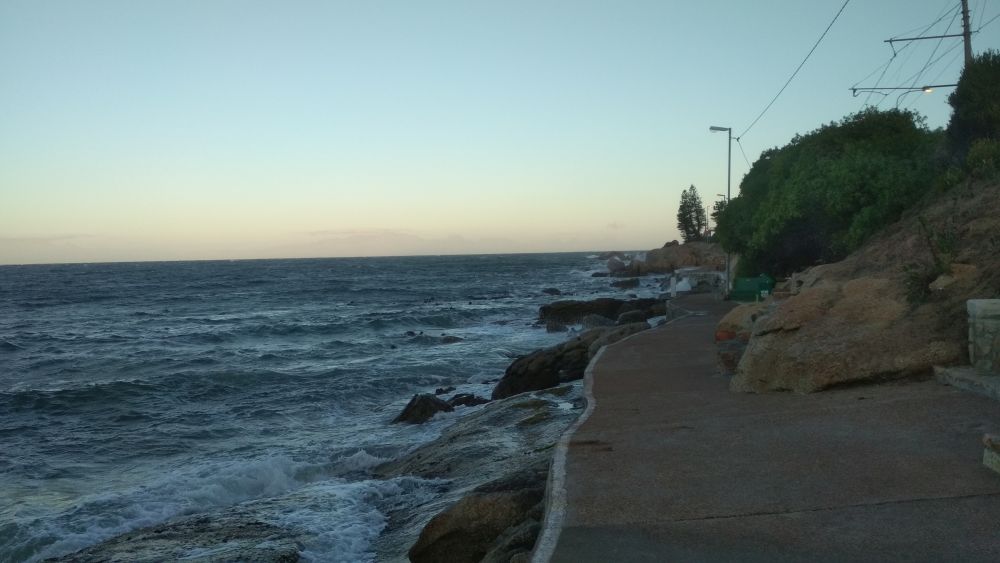 Tomorrow is a holiday in South Africa (as today is Human Rights Day), but working for a British company means I get to work. I looked up on my time keeping clock and I haven't been working more than about 4 or 5 hours per day so I'm sure tomorrow I'll get some time off as well.
Psalm 118:15
Shouts of joy and victory resound in the tents of the righteous: "The Lord's right hand has done mighty things!"
Amen!
The best is yet to come – we are only passing through.
Keep the smile going.
God bless you.
In His Grip,
Helga xx 🙂