Thursday
Today was the day…
I noticed how much the sun is rising further north than usual.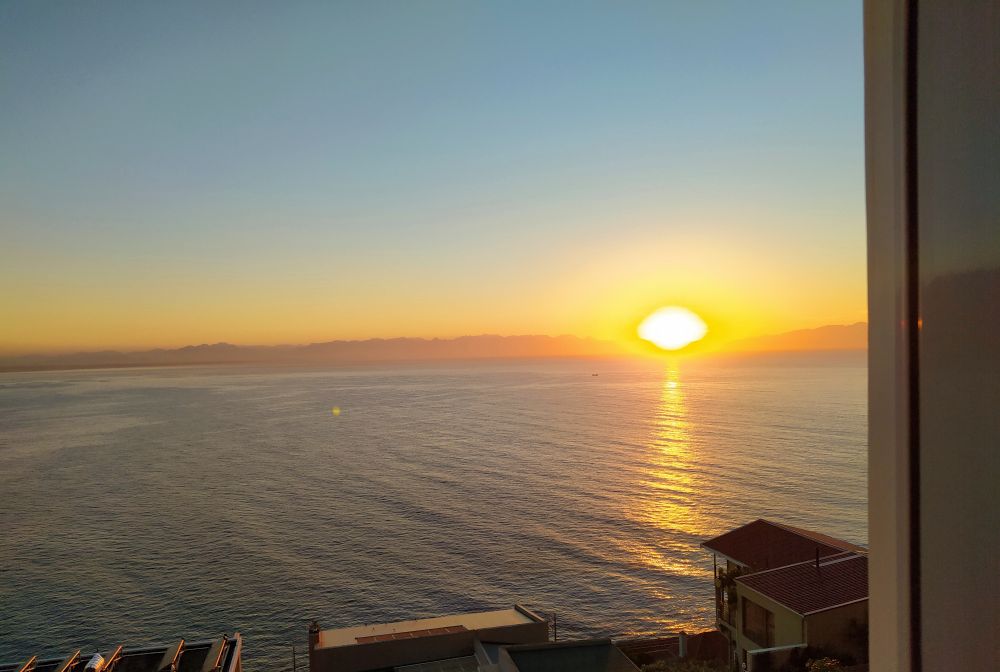 As winter comes it will move more left (which is north!)  As winter comes, the sea water will be a lot colder than it is now. This morning, when we were walking down, the air felt crisp and cool and I thought the water would be chilly. Turns out it wasn't. The sea was flat and the water crystal clear. I swam over a hungry crab diving into the sand for its breakfast.  There were a few fish and lots of seabed activity. Little critters leaving trails through the sand. Swimming was easy. My swimming watch should arrive tomorrow. Once I'm swimming with it, I'll get a good idea of how far I swim.
One of the things I've often said when out walking is, "we should walk on the railway line." It sounds a really foolish thing to say (and do) but there are no trains running between Fish Hoek station and Simon's Town because of sand on the tracks. Yesterday evening,  Mike and I walked the 3 and a bit kilometres to our dinner venue and for a short way by Glencairn we walked on the tracks.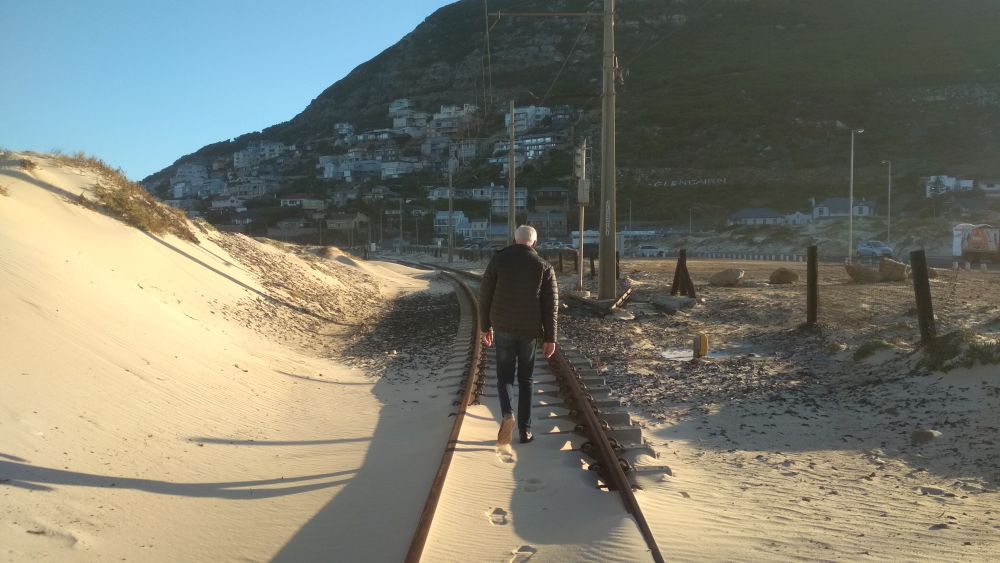 Looking back…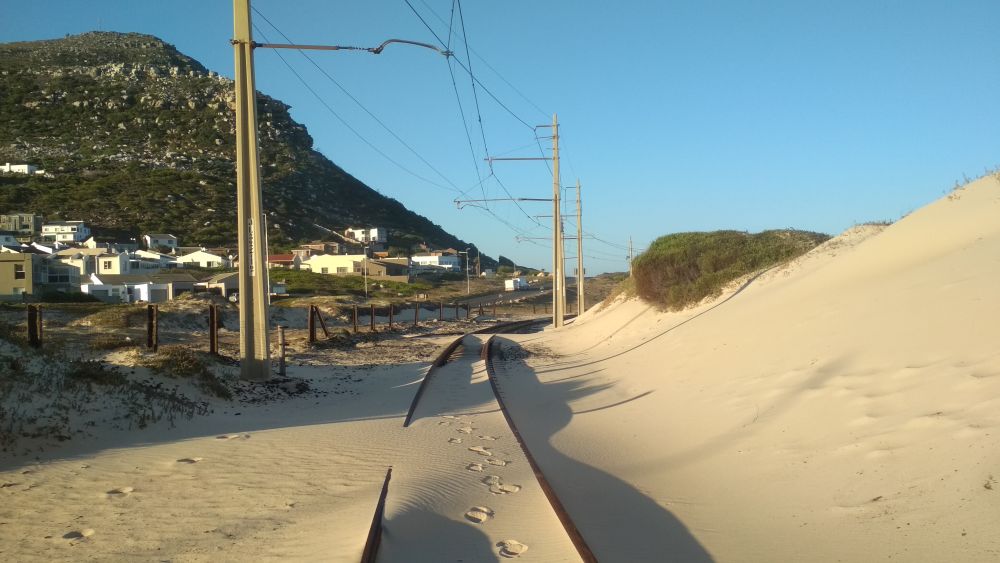 Okay that's done. I don't need to walk on the railway line again!
I did quite a lot of work today but stopped when I had both eye and brain strain. Tomorrow is another day.
Kezia phoned today from CCFm, asking me to help with the Share-a-thon. I don't know if anyone still remembers me, but I'll trot along next Friday 26th from 7am – 9am and do my bit.
Ecclesiastes 2:26
To the person who pleases Him God gives wisdom, knowledge and happiness.
Living in obedience pleases God.
The best is yet to come – we are only passing through.
Keep the smile going.
God bless you.
In His Grip,
Helga xx 🙂