Blessings come in all shapes and sizes. Stacey has the favour of the Lord resting upon her. She has been wanting to get a backpack baby carrier so that when they go walking, Elsie can be carried on Adrian's back. Today she saw one on Gumtree that was being advertised in Fish Hoek. She sent me the link. The first thing I noticed was that it was listed on 9th November. No ways it would still be around. I told Stacey I would call and I did. A guy called Ryan answered and said it was still available. I jumped in the car and tootled off to Fish Hoek and within 45 minutes of Stacey contacting me, the purchase had been made.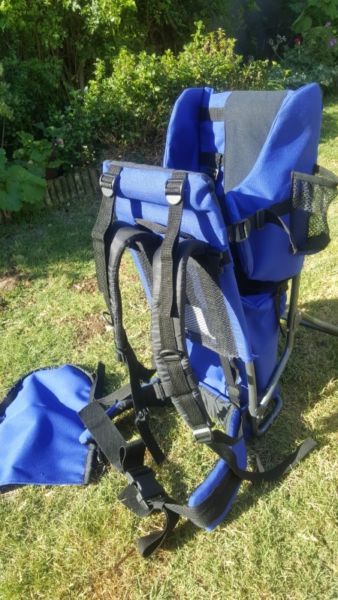 Stacey has noticed that they also are selling a car seat and she needs one for the next stage of Elsie's childhood, so we've called about that and tomorrow it most likely will be purchased. It looks in pretty good condition.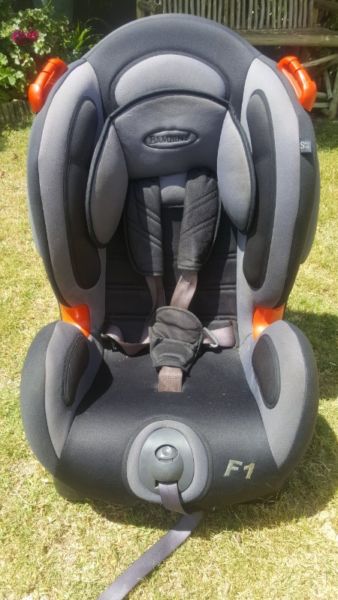 A lot of money can be saved buying second-hand. We've got a lot of second-hand things which really don't need to be bought new…Elsie's cot, camp cot, play pen, high chair and now back pack. Saved a fortune! We did buy a new pram/first stage car seat but that was for Stacey's 30th birthday 6 months before Elsie arrived. With Adrian and Stacey in Swellendam, these things are much easier to get here. Stacey said she was busy figuring out how to make the back pack carrier and went to the internet for ideas. Lo! There was one of Gumtree 5 minutes up the road from me. Job done!
#981 of my 1000 thanks is for the blessing of the backpack baby carrier!
#982 of my 1000 thanks is for no Skype calls today – not even one! That was a blessing. Nice to have a break.
I didn't work too many hours today and I even managed to have tea with friends.
And so I'm wrapping up the blog and go and look in my diary for today's Bible verse. As I'm typing it, I'm realising I've quoted it several times today. When I went to buy the backpack today, I told the seller that the favour of the Lord rested on Stacey because of how quickly the sale went. When I got home, I sent her a picture and told her the favour of the Lord rested on her. I started this blog by saying the same.  Imagine my surprise when the Bible verse is this one:
Luke 2:14
Glory to God in the highest heaven, and on earth peace to those on whom His favour rests.
Glory to God in the highest heaven.
These are the days.
Keep the smile going.
God bless you.
In His Grip,
Helga xx 🙂
Gym:
It was gruelling! This week not using the Bike or the Treadmill has forced me into exercises I seldom do.
5 minutes hand bike
25 minutes Grid
5 minutes stepping
10 minutes abs class
20 minutes on the cross trainer (I did a couple of 5 minute stints going backwards and that's where it hurt!)
For the first time in months and months, my legs were a little shaky going down the stairs! Yes! It's working!
Braces:
Day 29.