I saw this on Facebook today and couldn't help but share it…feel free to download it and put it on the fridge. You can do them in any order you like!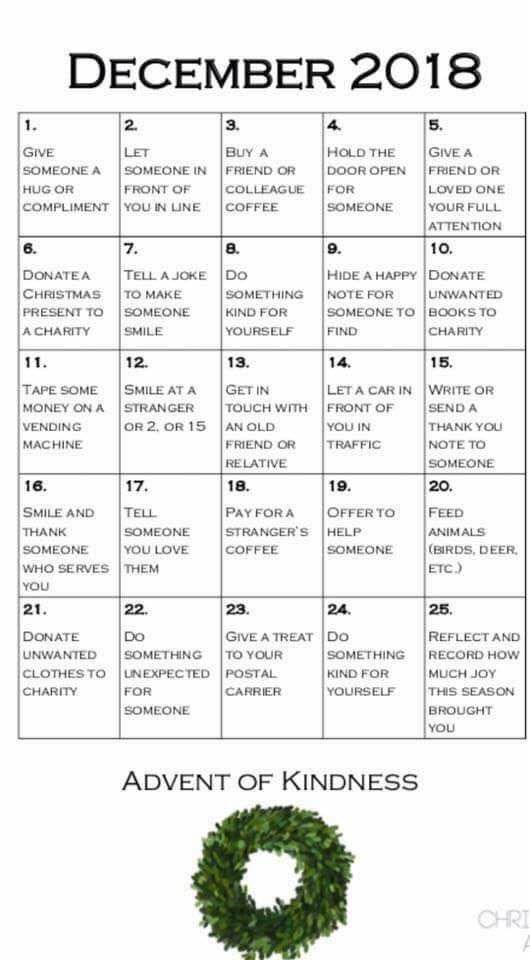 The Advent of Kindness fits in very well with today's Bible verse:
1 Peter 3:11
Turn away from evil and do good. Search for peace, and work to maintain it.
Today I woke up a little late. It was a beautiful rainy morning. I made coffee for myself at 6am, had my quiet time and then zipped off to gym. On my way, these blessings became #972 of my 1000 thanks…so adorable, I had to stop and take a photo..a family of Egyptian geese…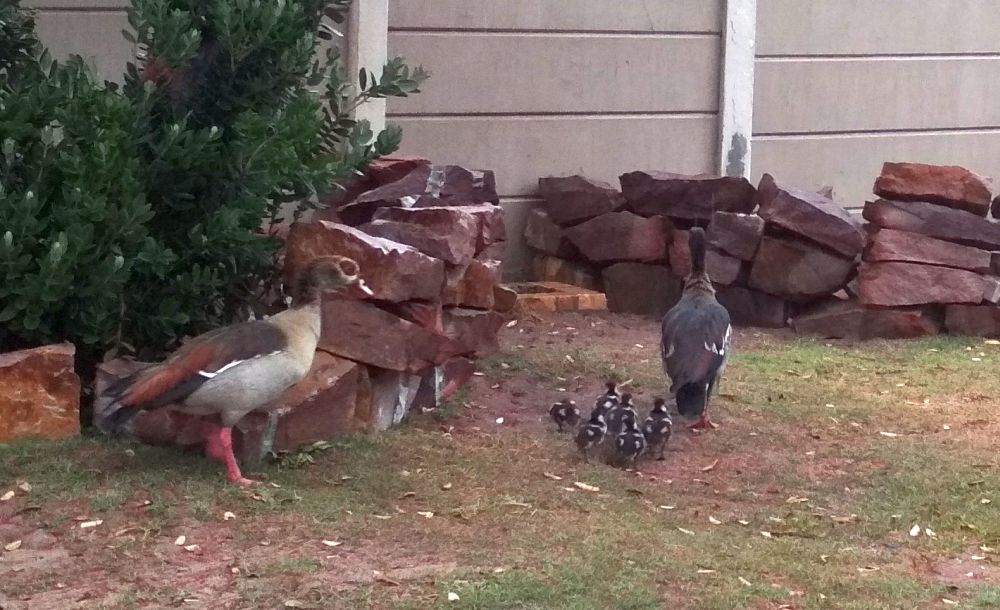 Imagine going from a family of 2 to a family of 8 overnight. The parents were so attentive. As I drove up they were crossing the road and one got left behind. The Mom scooted around to hurry it up the kerb. It was too sweet. Father also close by. Parents leading by example.
Home from just at about 8am, showered and at my desk by 8-30am. I did about 6 hours of work today.
This evening Mike and I went for a walk behind our home onto the new stretch of Kommetjie Road which is looking massive…this one is taken from quite close to the intersection.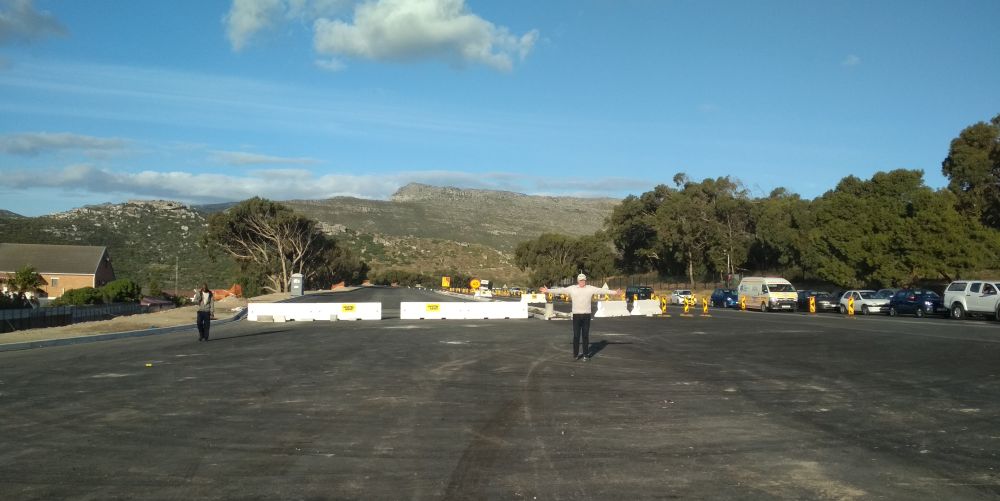 Then we walked up to the white barriers and took another…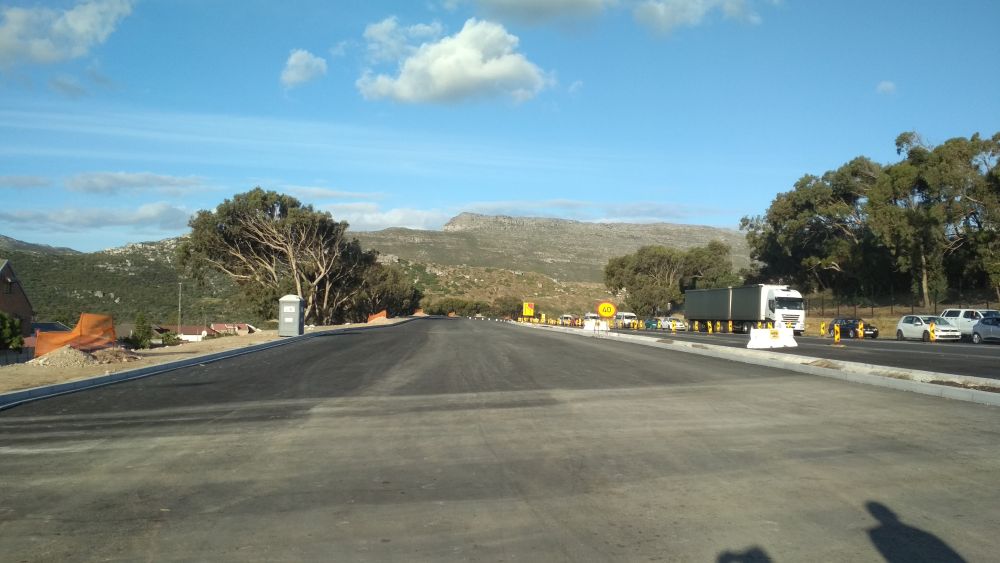 The sidewalk is broad…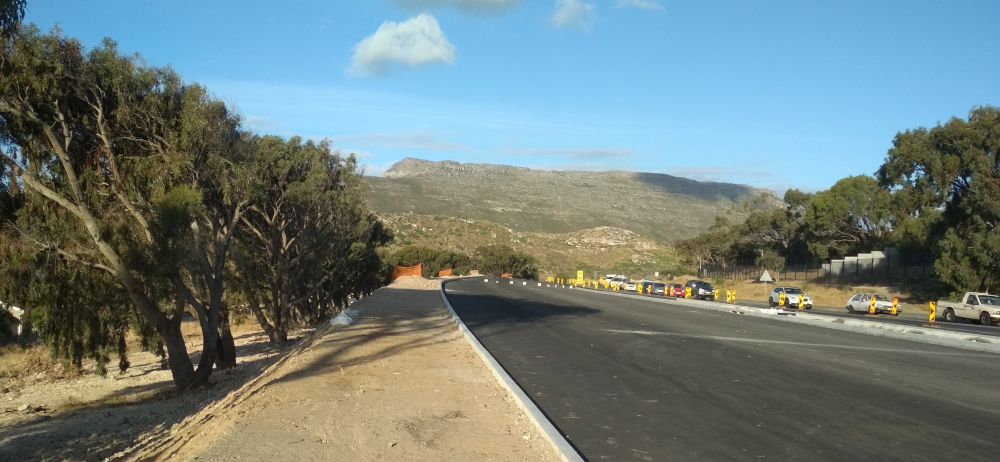 I'm not sure when it will be in use, but I wanted to take a walk along it before it opens.
We also walked around to the Sun Valley Pond which has naturally dropped.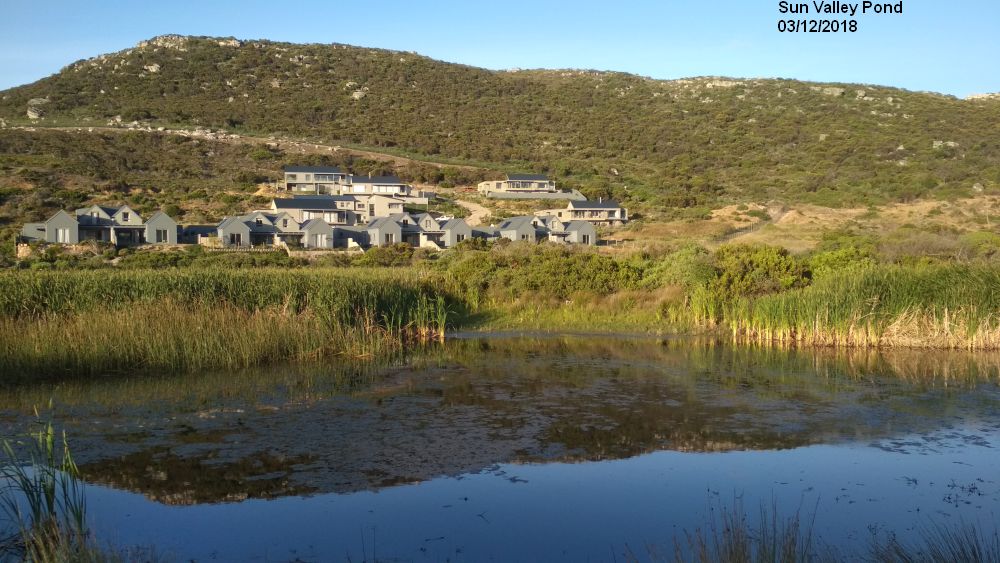 Tomorrow we will be up early and driving to Swellendam to celebrate Stacey's 31st birthday. 

Last night at the carols, I was unexpectedly moved by the words of one of the well-known Christmas carols that I must have sung or heard sung hundreds of times.  Just a couple of lines from Away in a Manger…
I love you Lord Jesus; look down from the sky
And stay by my side until morning is nigh.
Be near me Lord Jesus I ask you to stay
Close by me for ever, and love me, I pray.
Amen!
These are the days!
Keep the smile going.
God bless you.
In His Grip,
Helga xx 🙂
Gym:
30 minutes cycling.
30 minutes of the circuit and a few other weights
5 minutes of stretches.
Braces:
Day 20.
Psalm 90:12 – Teach us to number our days, that we may gain a heart of wisdom.
(Today I sent that verse to someone and predictive text offered "Teach us to number our days, that we may gain a heart attack!")
No thanks! I'll stick with the original!