Thursday
Today had many successful elements to it. Mike and I headed to Echo after I'd done about an hour of work. His plan was to do some cabling in the basement. He wanted to see if the conduits we had put in were open. We managed to get the cabling through most of them. The one to the bathroom light in the basement was blocked/broken. Mike tried a number of tricks to open it but had no success. It's so interesting the difference between how he thinks and how I think. Once he saw it was completely impassable, we started discussing other options. It's the basement bathroom – a tiny space in the basement. This is the lowest floor – the one lease important, so I suggested we put a light over the mirror above the sink. It will be sufficient for the room. He agreed it was a suitable plan.
But then, he kept coming back to how he was going to uncover the broken conduit and repair it. I was over it! I had moved on already and was planning what kind of lights to have above the mirror. He was like a dog not letting go of the bone. He still is planning to angle grind through the concrete at the top to make the repair.
We were grateful that was the only one that was completely un-usable.
So while Mike was struggling over the bathroom light conduit, I was busy on my cell phone backwards and forwards to Denzio and Tony.  Five years ago when we bought Echo, I needed an L-shaped couch for the lounge. We found an old one for sale on Gumtree and bought it. It was pretty shabby but would do for the moment. It was the perfect size. Five years old and it's gone from shabby to falling apart…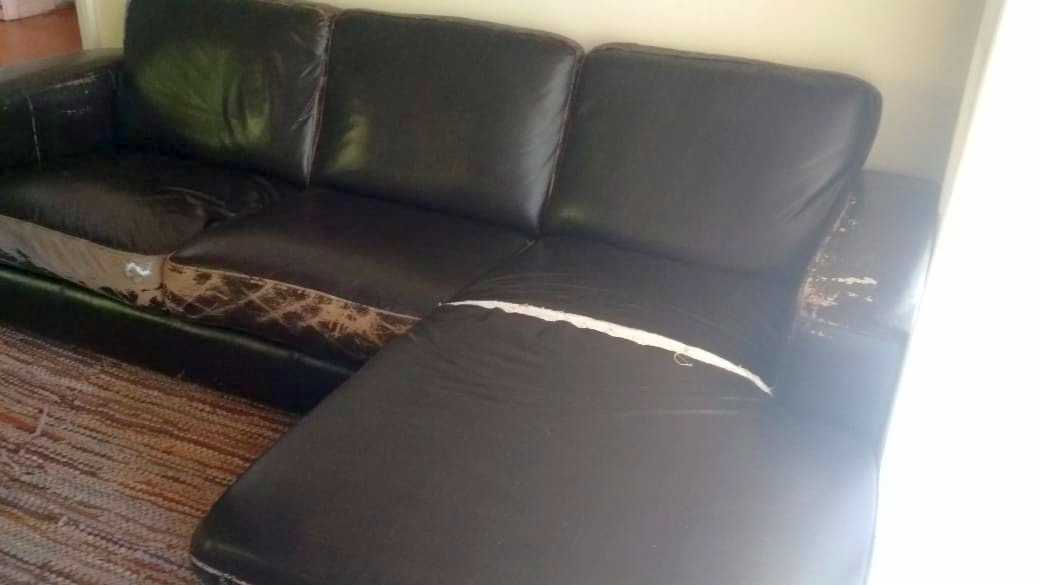 Before Christmas I discovered a guy named Denzio who lives in Ocean View – he reupholsters and had done a great job for someone else. They were ecstatic and proclaimed his excellence on Facebook. I took down his details and made contact with him. Julian meanwhile contacted his leather source in Johannesburg and came down just before Christmas with two large leather hides. They are beautiful. So yesterday I contacted Denzio and asked when we could get this done. I needed to get the couch to him in Ocean View. He gave me Tony's number and so between conduits and cabling, I was messaging Tony who for a return trip of R400 would collect the couch and take it to Denzio and bring it back once the job was complete. Within an hour Tony arrived and he carried the couch off to Denzio's. This evening we took the leather round and Denzio will work on it and let us know when he's done.
That added to the success of the day.
Then this afternoon I did a number of hours work but also managed to get hold of SAQA and organised David's degree certificate to be sorted. We are slowly but surely unraveling the requirements for his international visa. All this takes time and prolongs his departure date. With Chinese new year about to happen, it looks like he may only leave in a month or possibly even 6 weeks. The Lord knows. But getting his degree certificate through SAQA was a big step.
The next thing that was amazing is that the engineer met the builder at the site. Mike went down to join them. The workers have been working on the column steel that will join the second level to the third…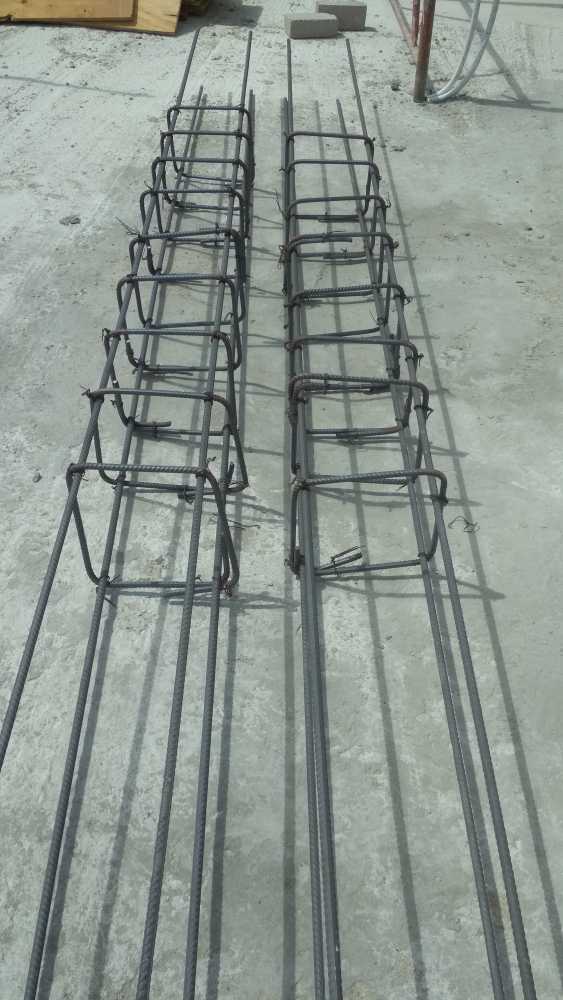 Mike started to talk about the floor that will be above ours. That will be the 4th level. What is it going to be made of?  Much conversation ensued. Now here comes the blessing: The Wind! The wind was howling, blowing dust on everyone and whipping around the building site. Paul and Werner started talking about how important it is for that level to be as sturdy as possible because of the wind. It's going to be the highest level. As a result an excellent solution was found in the form of polystyrene bricks which are strong, yet light. Much better option, although it adds a bit more to the price – it will be worth it.
So some important details are being ironed out – some of the things that have been worrying Mike – so he's feeling very happy and very humbled that we have got this far. He's a good man. This is what it looked like this evening…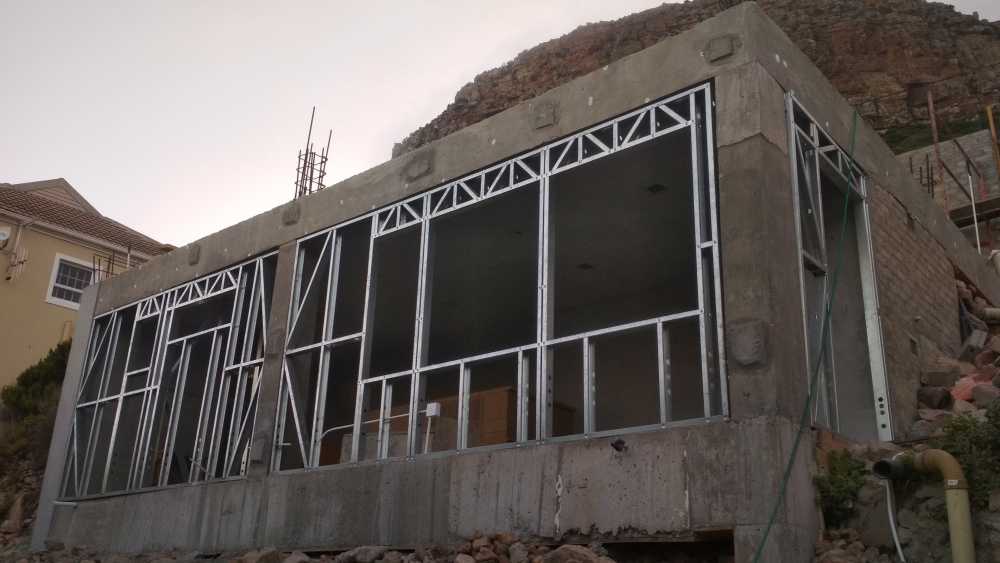 We are going to be heading out to the airport to pick up Julian. He's here for 5 nights! Yay!  A nice break for him.
Isaiah 61:10
I am overwhelmed with joy in the Lord my God! For He has dressed me with the clothing of salvation and draped me in a robe of righteousness.
These things I do not deserve.
These are the days!
Keep the smile going.
God bless you.
In His Grip,
Helga xx 🙂
Gym:
Two hours at the building site – for an arm work out I untwisted cable. For cardio I went up and down the stairs a LOT of times fetching and carrying. I also moved the couch outside the house.
Braces:
1 year and 64 days.