Saturday
Today was the day…
The First Day of 2022!
We had dinner last night with the Berettas, but came home a couple of hours before midnight. I couldn't stay awake, so fell asleep but not before giving strict instructions to Mike to wake me up before midnight. Night owl that he is, he woke me up at 5 to 12. We heard the cry of the new year and saw (illegal) fireworks light up the night sky way across the bay on the Cape Flats.  I think by 5 past 12 we were both back in bed and fast asleep.
We woke to a drizzly overcast day with very little wind. We saw the weather and went back to sleep. It was blissful. After finally getting up, we walked to the end of Echo Rd. This is the photo from that point…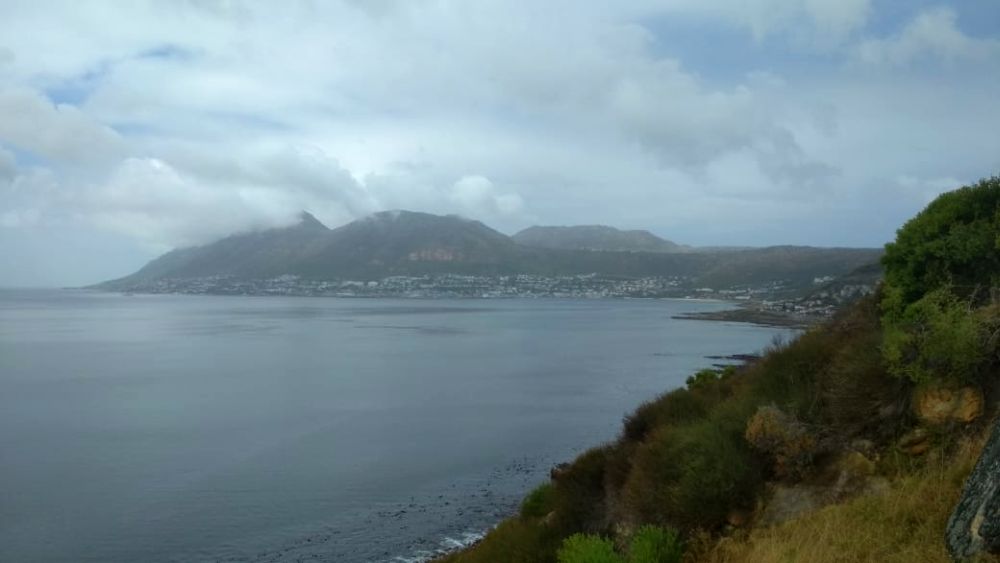 Then we went to the start of Echo Rd and this is the photo from that point. Overcast, but not too cold.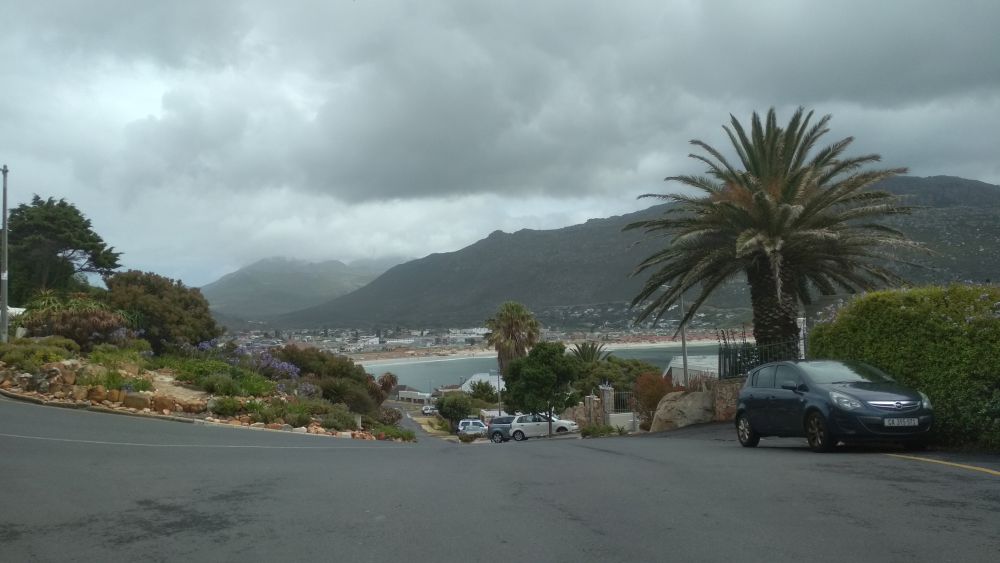 Later in the day, the sun came out and the shark net was put out. Mike and I went down to the beach at 4:30pm. We really turned our routine on its head by doing that. I swam 2km, so it was slow. A lovely swim, but I swam through a swarm of unidentified, invisible biters. I started feeling itchy spots. After showering,  Mike put cortisone cream on them. He said he'd never seen them so bad. They don't feel as bad as they look.
We got home and made dinner. This is our new post-Christmas dinner. I loved potatoes in their jackets.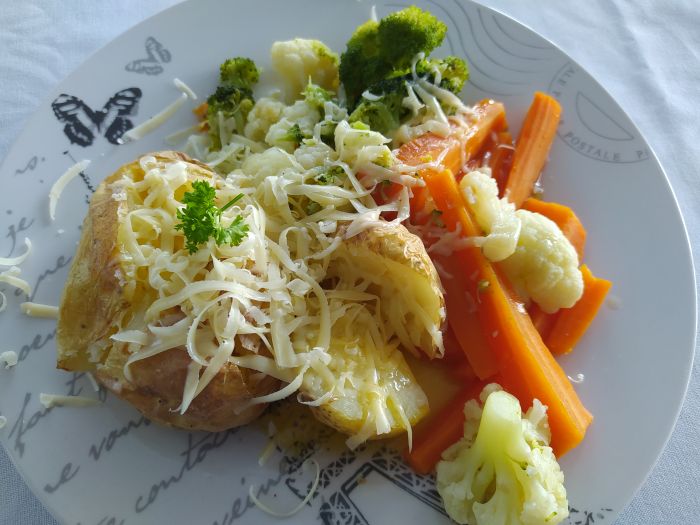 The saga of the sugar birds continue. Flocks of teenage long-tailed sugar birds, I have discovered, don't mind only half a cup of sugar! They polished off another bottle today. I'll put less sugar in tomorrow.
I made a new folder for 2022. In it I made a new folder for January 2022 and within that, I made a new folder for Sat 1st Jan 2022.  That's how it goes. A new year has begum.
An appropriate verse for the days ahead:
Jeremiah 29:11
"For I know the plans I have for you," says the Lord. "They are plans for good and not for disaster, to give you a future and a hope."
The best is yet to come – we are only passing through.
Keep the smile going.
God bless you.
In His Grip,
Helga xx 🙂