Today has been busy. For most weeks I would work first and go to gym later, but this morning, I did just under an hour of work first then zipped to gym. Got home, got showered and then Darryn arrived to wash the car. Darryn is in Matric and looking for a way to earn money. He brings his own water and vacuum cleaner and does a sterling job both inside and out.  David had used my car over the weekend and had clearly had a fabulous time. It came back "David" written in the dirt across the door! David also came to have his car washed as well.
Meantime, Courage had also arrived and was painting round the back. As with Darryn, Courage is a great find. He is a useful handyman and will be gradually completing all the painting we need doing. The back garden lower wall is looking very clean…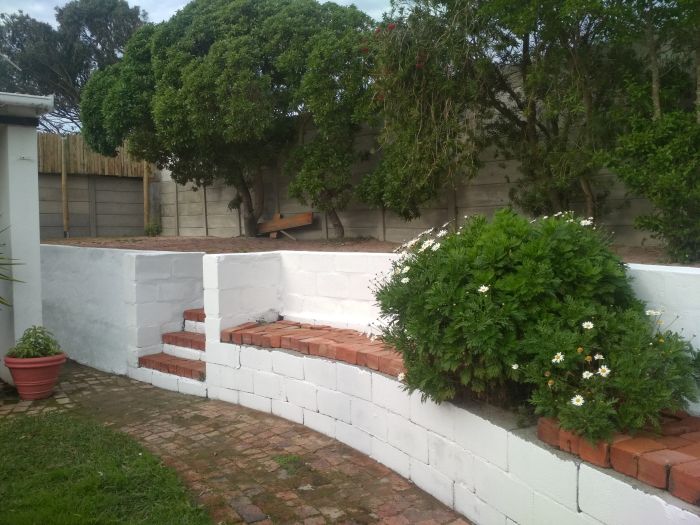 By 3pm, everyone had gone.
#724 of my 1000 thanks is for Darryn and Courage – clean cars and a painted wall!
I had quite a lot of work to do and continued it until a little later. After an early dinner, Mike and I headed to the Mall and when we returned Mike was showing me how far he had got with the house plans, when the phone rang. It was Clifton! We have not seen Clifton since November and as we were home, he came round. We chatted for a couple of hours and he has just left. What a blessing he was to CCFm back in the early days. He has left a great legacy there.
And so this busy day has ended. My electric blanket is on and as soon as I've wrapped this up, I'll hop into bed.
Luke 12:11-12
Do not be anxious about how you should defend yourself or what you should say, for the Holy Spirit will teach you in that very hour what you ought to say.
These are the days.
Keep the smile going.
God bless you.
In His Grip,
Helga xx 🙂
Gym:
27 minute on the treadmill – 9 minutes of it was jogging.
30 minutes of the Grid – I was super stiff as yesterday evening I went to the gym and swam 70 lengths. After Grid, my heart rate was 155.
5 minute cycle