Saturday
Today was the day…
It blew gales in Fish Hoek. It's so interesting because the different weather brings out different variations of water activities. For days like this, when the wind is strong, both kite and wind surfers make their appearance. I wish I could take decent photos but they generally are too far away. When I see them, I grab the binoculars and start following them across the sea's waves. It's amazing how strong and talented they are. The kite surfers stay close to the beach and manage to ride the waves until they leap metres into the air and fly for a dozen or so metres before coming back down into the surf. The wind surfers have been further out to sea. The one I watched took a beating. Twice he got dumped unceremoniously into the water. He managed to get up and eventually was able to get going and skimmed across the surface of the sea back to the beach. The paddlers who take out their kayaks in this weather are the boldest of all. The waves are so big and the kayaks look so small in comparison that you have to be at a significant level to get the distance from the beach we are at.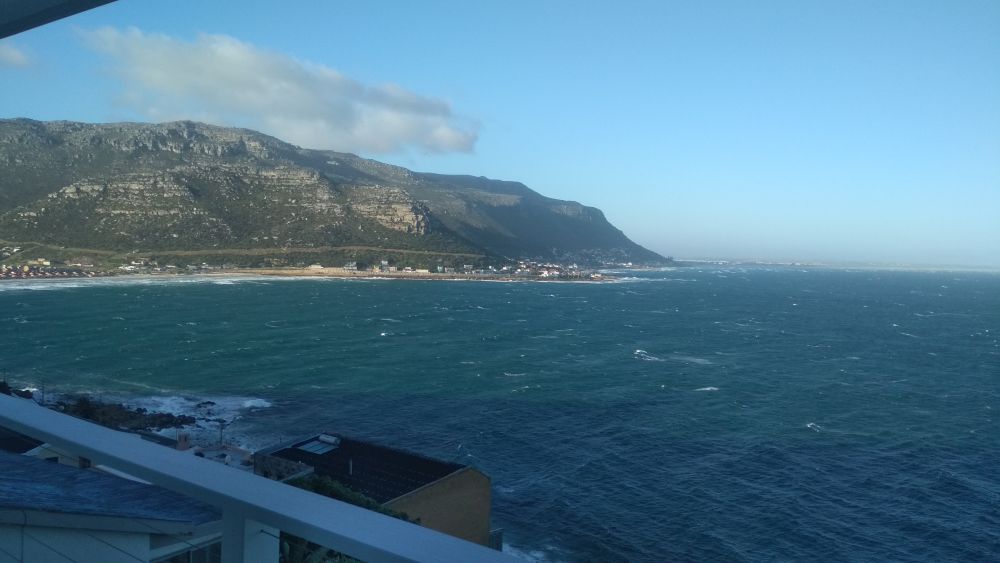 I've spent all of today at home. It has been such a pleasure. We had breakfast with the family and then a friend came over. After that Mike went back to the old house to dismantle his office, while I enjoyed a quiet afternoon at home.
It was also good to catch up with Stacey.
Now dinner.
Covid numbers in the Western Cape –248 new cases over the last 24 hours.
Covid 19 stats – South Africa
Friday 24th July – 13944 new cases (maximum we had in a day)– 250 deaths (245 771 recoveries/169 882 active)
Sat 24 Oct – 1834 new cases – 53 deaths (644641 recoveries/50661 active)
Sun 25 Oct – 1622 new cases – 24 deaths (646170 recoveries/50730 active)
Mon 26 Oct – 891 new cases – 40 deaths (646721 recoveries/51030 active)
Tues 27 Oct – 1092 new cases – 45 deaths (647833 recoveries/50965 active)
Wed 28 Oct – 1863 new cases – 58 deaths (648654 recoveries/51949 active)
Thur 29 Oct – 2056 new cases – 53 deaths (649935 recoveries/ 52671 active)
Fri 30 Oct – 1912 new cases – 66 deaths (653052 recoveries/51400 active)
Total cases: 723682  Total deaths: 19230
Psalm 150:1-2
Praise the Lord! Praise Him for His mighty works; praise His unequaled greatness!
The best is yet to come.
Keep the smile going.
God bless you.
In His Grip,
Helga xx 🙂
Braces:
1 year and 353 days