We'll start with the door. Remember I was so excited about buying a front door for our new build. It was this lovely looking Oregon pine door with stain glass windows.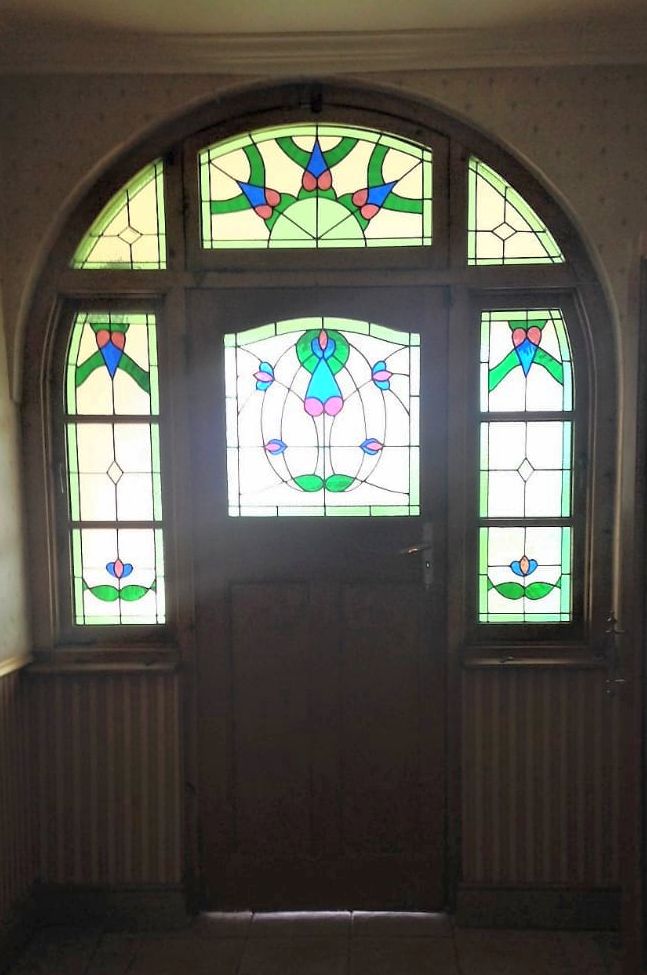 Before I put payment through, Mike and I asked to go and see it. The lady who is doing our plans was selling it and she got a moment for us to see it today so off we went. When we got there, it was lying flat on the grass, but more than that, one of the workers was sitting on it. It wasn't a good start to the viewing. It got worse when we walked up to it, only to find that during the course of the day, someone had put pressure on (maybe sat on)  the bottom two windows on the right and they were completely smashed. That was a game changer. This was not to be our front door after all. Apart from the broken windows, Mike looked at the condition of the door frame and was not excited about what he saw. The broken windows gave us an opportunity to walk away from what probably would have been a bad choice.  The process of us building is just beginning, but we have said many times over that unless the Lord builds the house they that build it labour in vain. We want His way in this build. That Bible verse was the one we had on our wedding invitation (Psalm 127:1). I have recently mentioned to Mike that perhaps it was for this moment in time that we chose it. Apt reminder.
We walked away from the beautiful stained glass door with no hard feelings. The seller fully understood and was very apologetic.
The Lord has something better. How exciting is that?
Today Courage came to paint. If you are looking for a brilliant detail-orientated painter, Courage is your man. He painted the back of our garage and is working on painting the cottage tomorrow. In fact we could keep him busy for a while longer. This is the back of the garage…so nice and clean.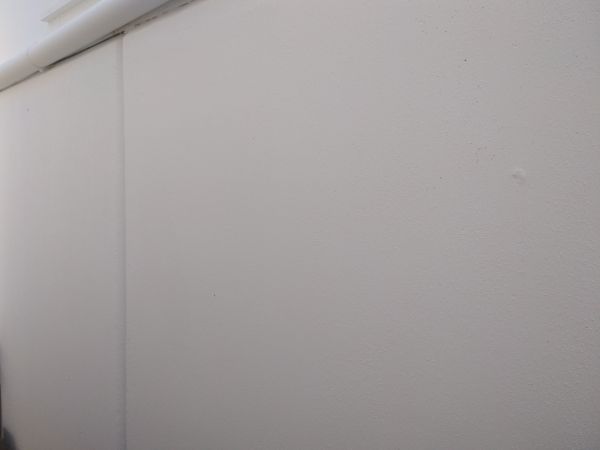 This is looking up at my study window. Mike has ordered some scaffolding so he can get to the top…and he can varnish the windows. I must ask Mike if that can be done tomorrow.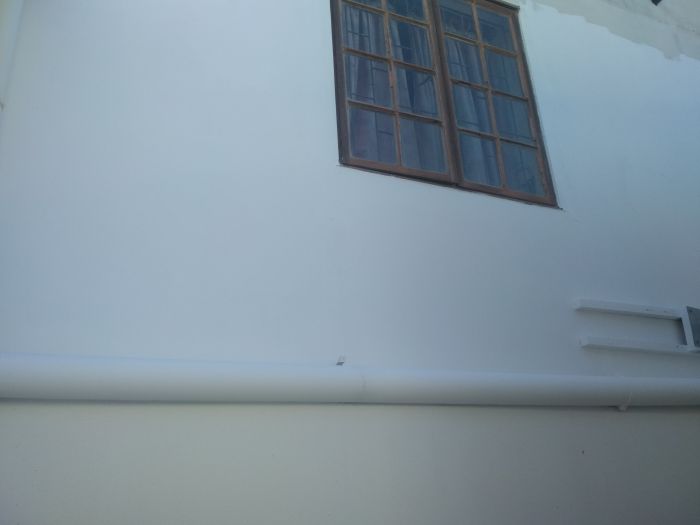 This afternoon we paid him and then left to go and see the door. That visit didn't take long so we came back earlier than expected. To our surprise, Courage had not left. In fact, even though he thought we were still out, he stayed until 4-30pm before leaving. That's a good worker.
#909 of my 1000 thanks is for lovely clean white walls and more to come.
James 4:2
You don't have what you want, because you don't ask God for it.
Good reminder.
These are the days.
Keep the smile going.
God bless you.
In His Grip,
Helga xx 🙂
Gym:
Cycled 30km