4-02pm
Today we went to a wedding!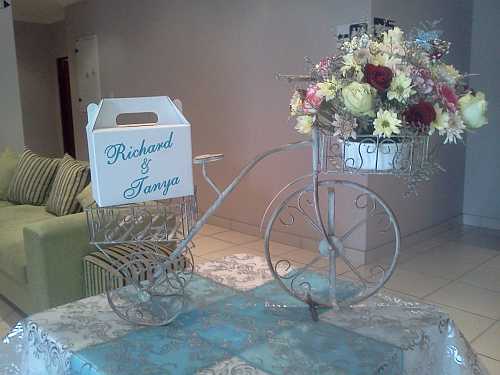 Richard and Tanya got married! It was a really lovely service – very meaningful. I came away thinking how blessed Mike & I are. Rewind the clock 26+ years and not only would I do it all over again, but I would have run down the aisle, saying 'where do I sign, where do I sign?!' My prayer is that Richard & Tanya will enjoy the same 'felicity of marriage' (thank-you Jane Austen for the phrase) as Mike & I have done! 🙂
I love weddings!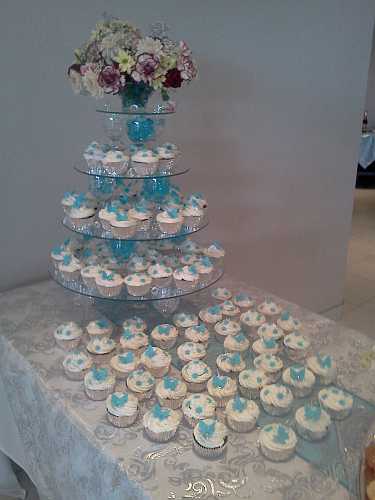 The minute they became man & wife…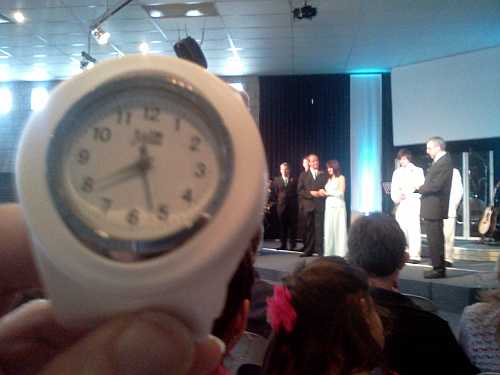 🙂 Hopefully the next time I attempt this, 1. I'll have a better camera (my cell phone only has a 3 megapix and 2. I'll get the time AND the kiss! But it was a good first attempt! I can say that they have been married  from 11-40am on 29th September 2012!
The happy couple…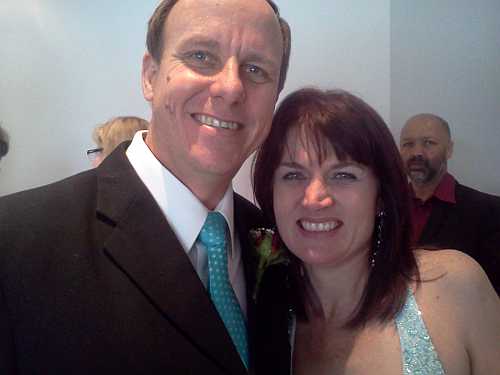 God bless you!
Proverbs 18:22 He who finds a wife finds what is good and receives favor from the LORD.
Now we are home. Mike is out weedeating the lawn. I am lying in bed and once this blog is posted, I am going to read.
Then steak tonight… 🙂
Have a fab evening!
In His Grip,
Helga xx 🙂