God listens. This is a given. When we pray, our prayers go beyond the ceiling. The penetrate the walls of our homes, they soar beyond the trees, break open the cloud barrier, overcome the speed of sound – in no time at all, they are heard by our Heavenly Father.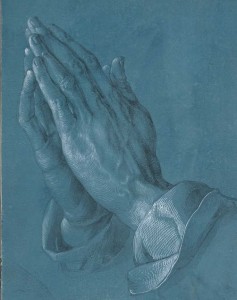 But sometimes, we feel, He does not respond.
I've just read a blog that Philip Yancey wrote on 4 prayers that Jesus Himself prayed that seemed to have no response.
While we do not understand why we may pray and pray and pray for something over and over again and yet not see the answer we are praying for, we do know for sure, for 100% certainty,
God listens.
And beyond that, God is aware of each one…
Revelation 5:8
"And when He had taken it, the four living creatures and the twenty-four elders fell down before the Lamb. Each one had a harp and they were holding golden bowls full of incense, which are the prayers of God's people."
Our prayers land in the right place.
God is in control He hears us when we pray. He sees our tears and He gathers them in one place acknowledging their number.
Psalm 56:8
"You keep track of all my sorrows. You have collected all my tears in your bottle. You have recorded each one in your book."
I have seen God answer many of my prayers. Sometimes I have seen Him answer prayers that I haven't yet prayed. How that has worked, I don't know.
I do know that He has heard my pleas for what I think I need and He has known better. He has not given me what I have prayed so fervently for, but He has given me something so much bigger and better that I cringe inside that I didn't trust Him more.
I think that as we pray more for our world, against evil, for our country, our president, our family, friends, neighbours and our needs, it shows we care. But more than that, it shows we trust. We trust more than ourselves in finding solutions – we trust God – who holds all things in His hands….who is beyond time….who sees the end already. We need not worry. He has got it all under control.
Our Father, who art in heaven, hallowed be Thy Name; Thy kingdom come, Thy will be done on earth as it is in heaven. Give us this day our daily bread and forgive us our trespasses as we forgive those that trespass against us; and lead us not into temptation but deliver us from evil, for Thine is the kingdom, the power and the glory forever and ever. AMEN.
Keep on praying.
And keep the smile going.
God bless you!
In His Grip,
Helga xx 🙂