Wednesday
Today was the day…
Mike and I did not go to the beach, but I did walk down to pick up a few groceries. While on that walk, I saw this beautiful scene…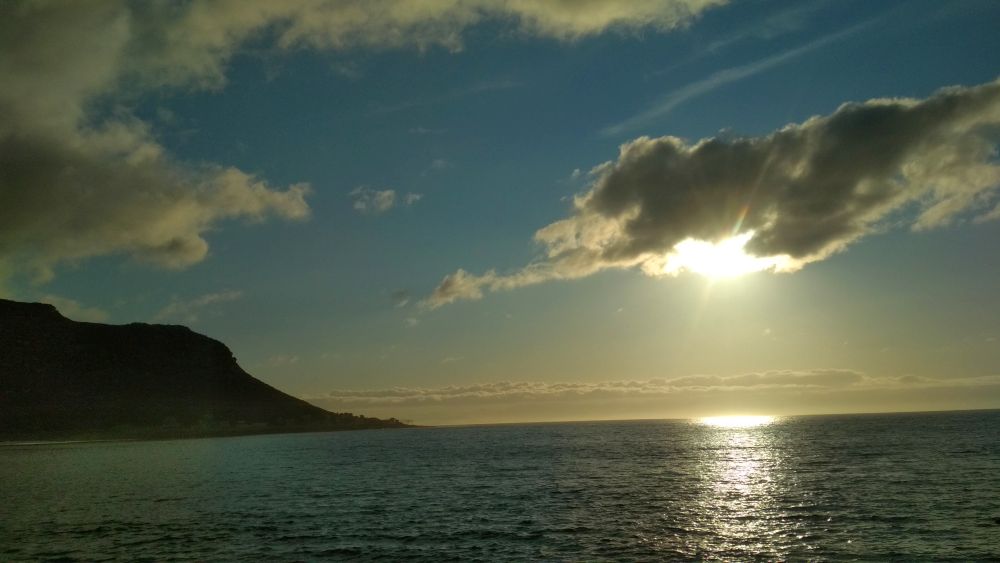 As I saw the golden sunshine, I was reminded of silver linings. It got me thinking of how we just need to sit this out and survive it. Covid as we know it, will not last forever. The Flu pandemic of 1918 killed between 20 million and 50 million people (so far, less than 5 million people have died from Covid). The 1918 disaster lasted through to about 1921 and then those who survived it had a natural immunity and life went back to normal. We still have flu today, combatted annually by flu vaccines. Oh how the people of 1918 would have jumped at the opportunity of having today's flu jab.
What followed the end of the Spanish flu pandemic is described by the US and the UK as the Roaring Twenties. Germany called it the Golden Twenties while France called it the Crazy Years ("années folles"). If we can sit out these Covid years, perhaps a similar boom will follow.  How we long for joy to sweep across the world.
We have to strive to enjoy these days though. After the "années folles" came the start of the Great Depression. We don't want that.
We don't know what's ahead but God does and in Him we trust.
For me, there was less work today. By 12noon, I was pretty much done and so went out with Mike for a couple of hours. On my return, I did another hour or so of work and then I couldn't help myself, so I went to the beach and had a long swim to the lighthouse. I took my goggles but not my swimming cap. I wore my regular swimming costume but did not take a change of clothes. The sea was delicious, but swimming crawl, I got a very cold head, so did more breaststroke than freestyle. Without the long sleeves of my spring suit, I didn't have as much buoyancy. I swam for 35 minutes. The tide was high and with a fresh north wind blowing, the sea was flattish. A big wave would break – the wind would blow a spray of water back over me and with the sun there would be a bunch of rainbows in the spray. It was very pretty! I dried in the warm afternoon sun and then walked home, tired but satisfied!
We had dinner and watched a couple of Grand Designs. Watching some really messy ones makes us so grateful all went well with our build.
A good Wednesday.
Matthew 6:34
Therefore do not be anxious about tomorrow, for tomorrow will be anxious for itself. Sufficient for the day is its own trouble.
The best is yet to come – we are only passing through.
Keep the smile going.
God bless you.
In His Grip,
Helga xx 🙂