Thursday
Today was the day…
I only worked for 4 hours, so that was a good day. Also a cold front blew in. Wind guru was pretty accurate. They said it would blow up a storm until this afternoon and then the wind would drop and the rain would fall. When the wind blows from the north, it's pretty difficult getting in and out our front door. The wind whips the door and you have to hang on tight to prevent it being pulled ruthlessly out of your hand. Then suddenly, later this afternoon, the wind dropped and it has been pouring with rain.
Courage worked under the house doing an amazing job with a giant sized hammer Mike had purchased to do duty on a massive rock. This was it when I was carrying pavers…you can see the rock jutting out…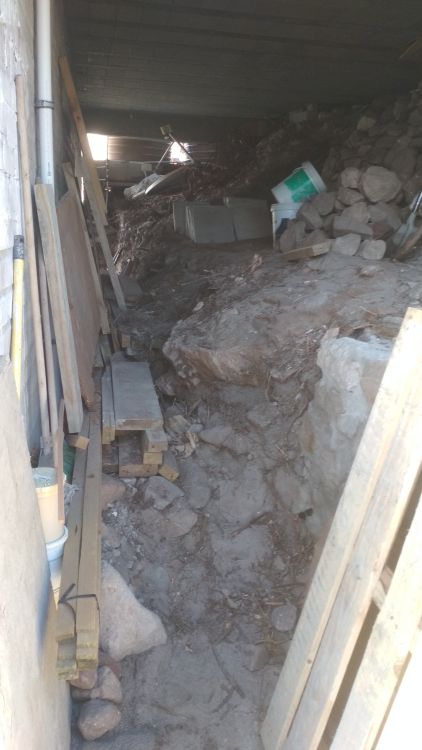 This is what it looks like today…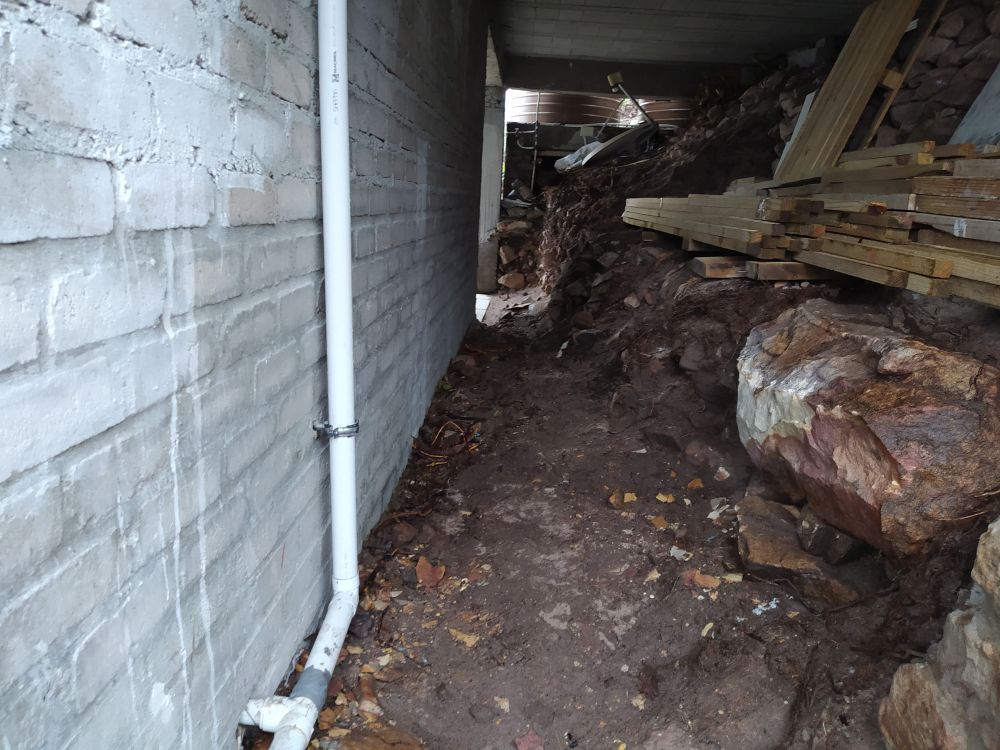 Closer look at the rock…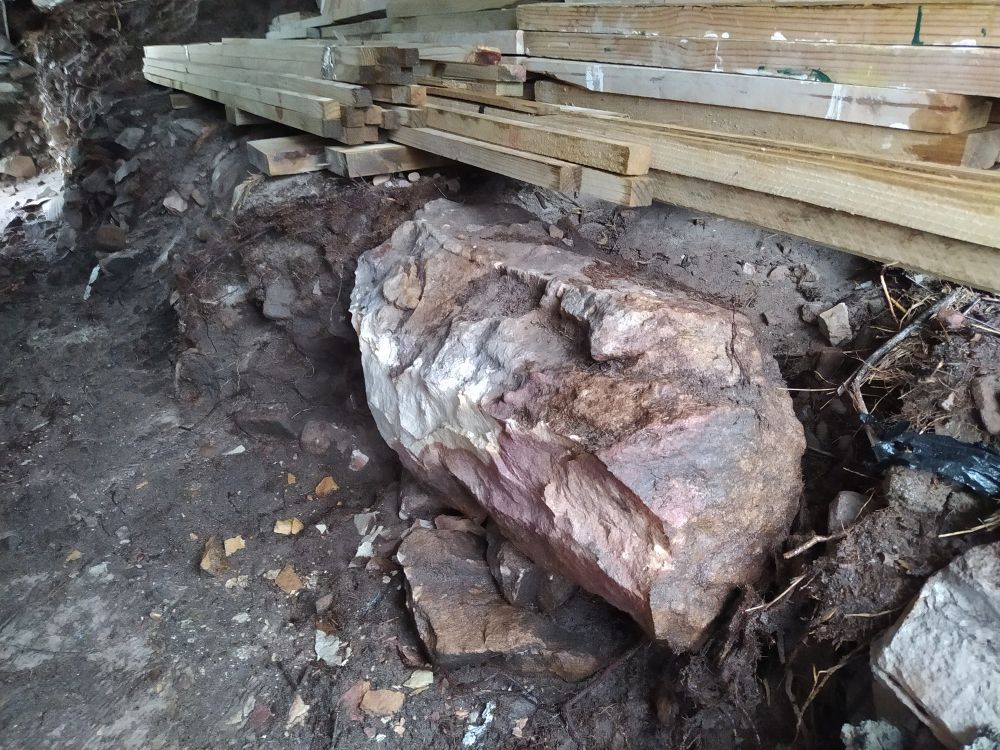 What a difference. Courage can work under the house when it's raining – at least it's dry there.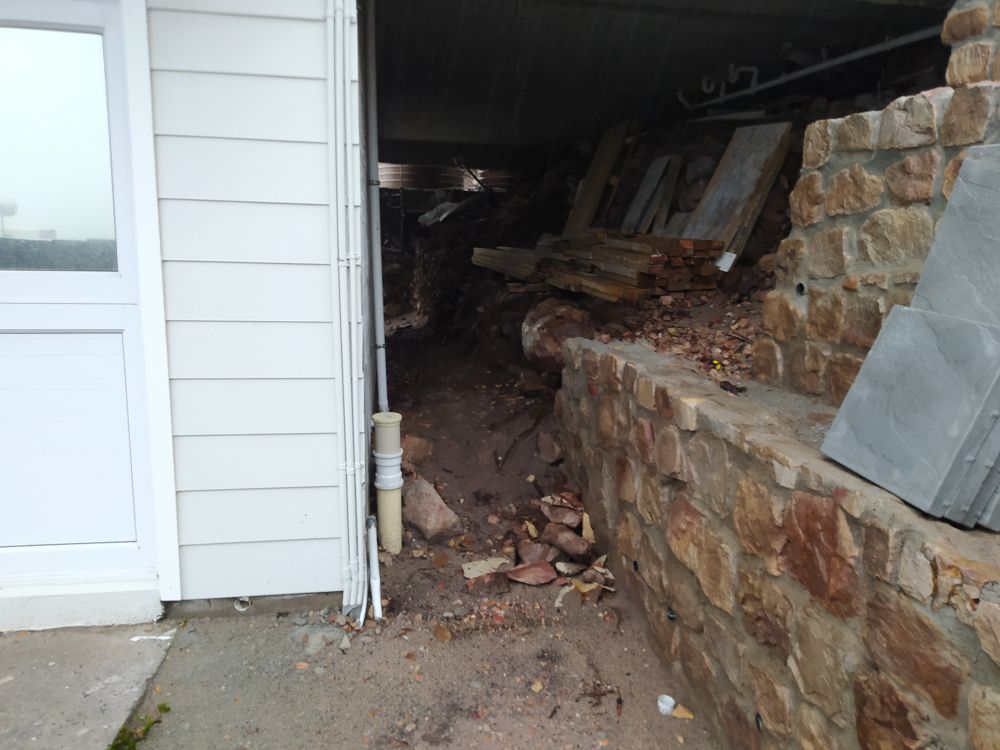 The more we can excavate under the house, the more space we can have for storage and workshop use. Courage is a machine!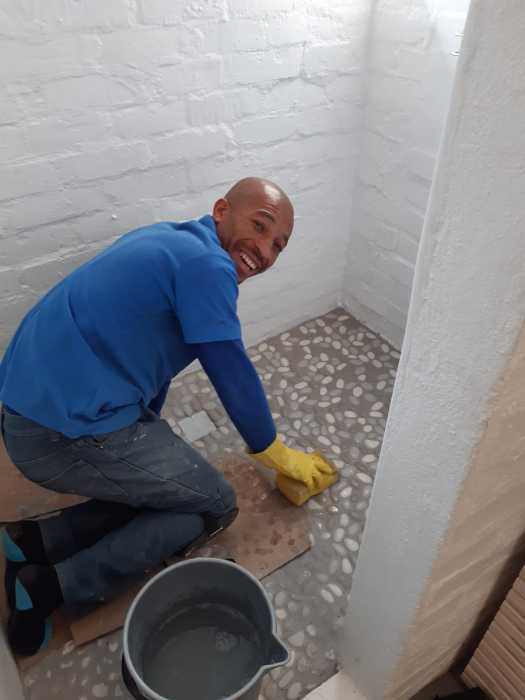 Today, I did some beading and I sat in my rocking chair.  With it being a quiet day, I also got back onto Sporcle. I used to be so good at knowing the countries of the world. As I tried to remember them, I could feel my brain working, trying so hard to remember. I need to practice. It's such a good cognitive activity.
Mike has made spaghetti bolognaise – a good dinner for a rainy night.
It feels like the weekend has come early.
Isaiah 35:4
Be strong, and do not fear, for your God is coming to save you.
The best is yet to come – we are only passing through.
Keep the smile going.
God bless you.
In His Grip,
Helga xx 🙂