Saturday
Today was the day…
We woke up in a cloud and it has pretty much stayed like that the entire day. Misty and cool. No wind.  We didn't swim.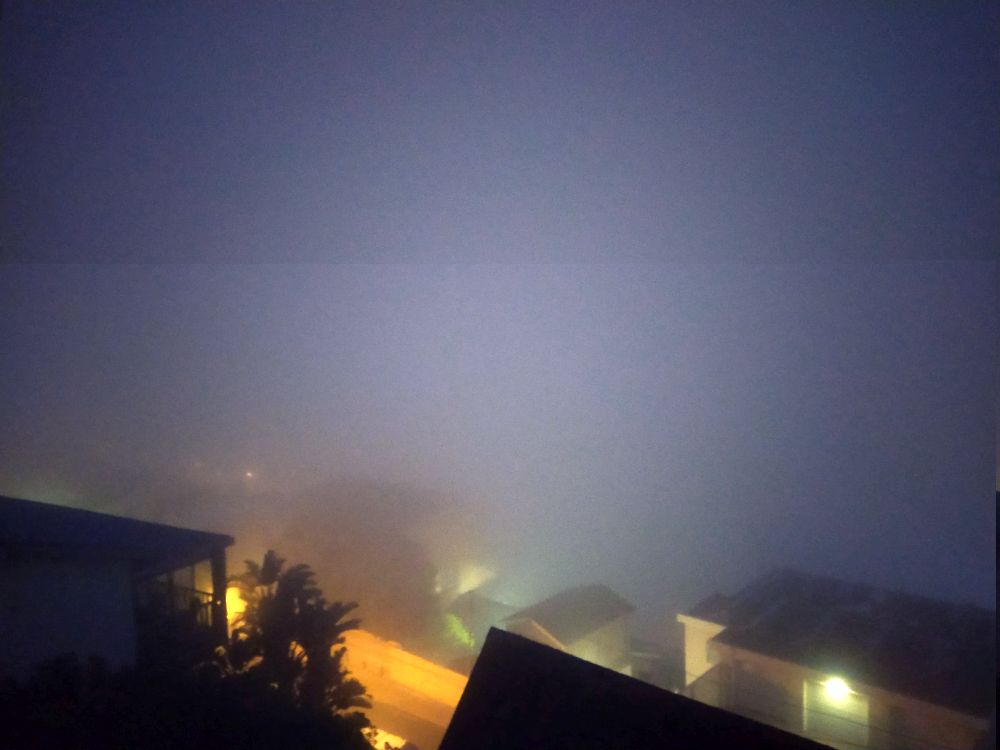 Even though we didn't swim, we did walk! We parked in Fish Hoek and then walked, and walked and walked and ended up here. Julian will be envious. We will have to come here with him again. No parking issues for us as we walked in. Side view of the Labia restaurant and gallery in Muizenberg.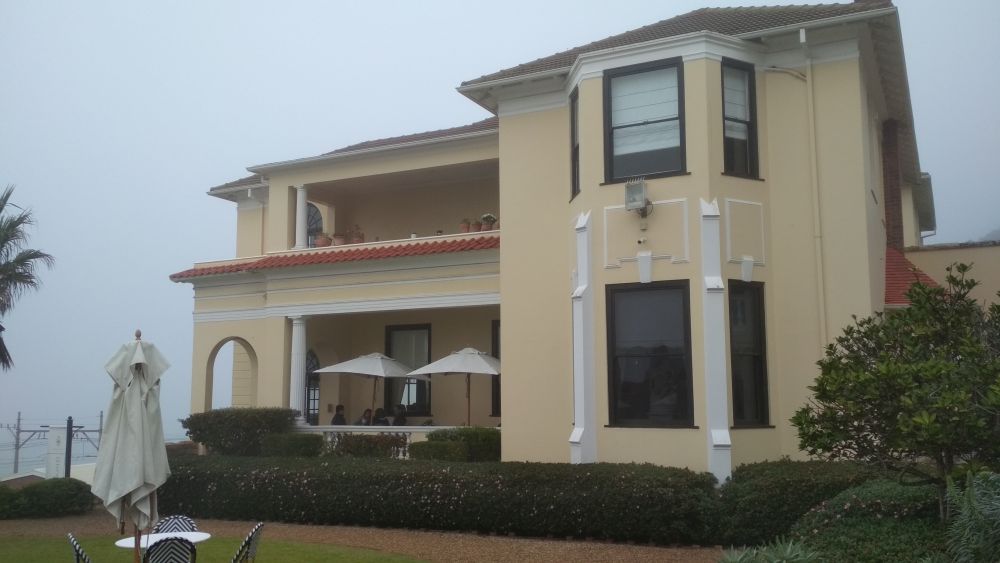 It is as elegant as ever…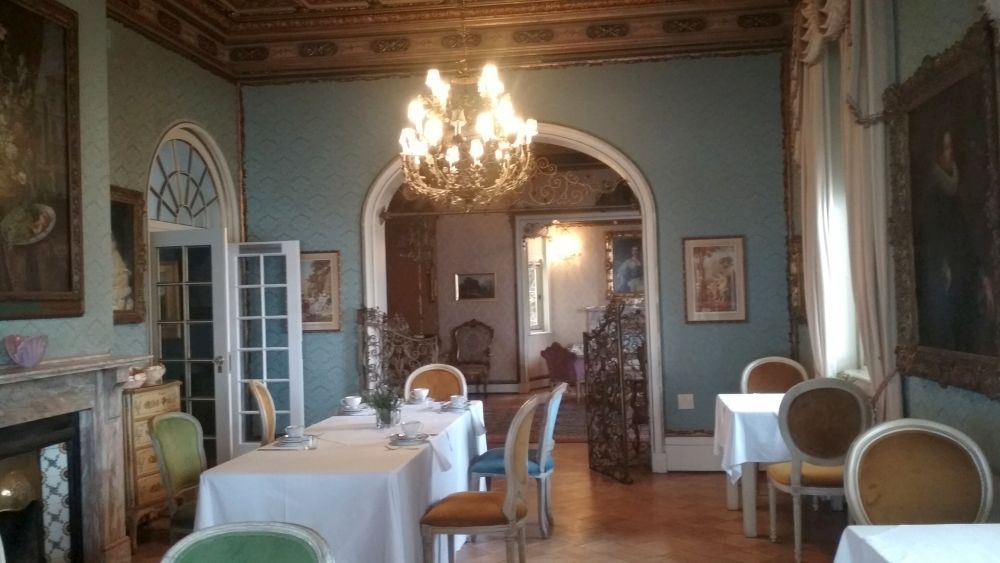 Breakfast. Start of our anniversary celebration.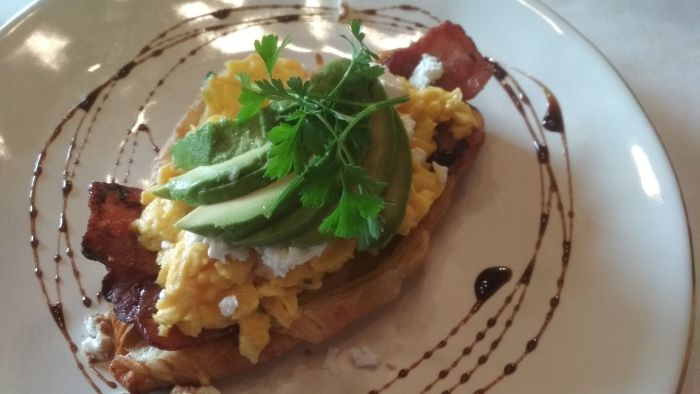 It was 4.5km from where we parked, so we walked 9km altogether. On the way back, we walked along the sea front path from Muizenberg to St James but then we continued on the sea side of the railway line. It meant walking along Danger Beach…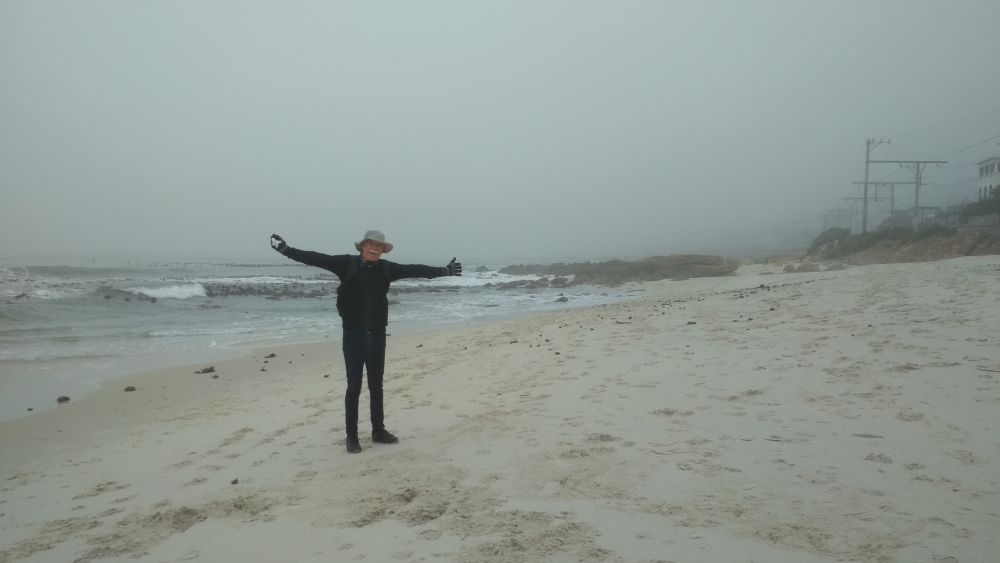 It was good to get back to the car. This afternoon, I did some cleaning, including the front windows of the lounge. I also put some finishing touches to the cottage and a short while ago our guests arrived. I hope they have a lovely weekend.
This evening the Berettas are coming over for spaghetti bolognaise.
Here's a memorable photo. Taken at Barracudas (which has become our Sunday jaunt – although I don't think we'll go tomorrow) – 10 years ago. It was Granny's 87th birthday.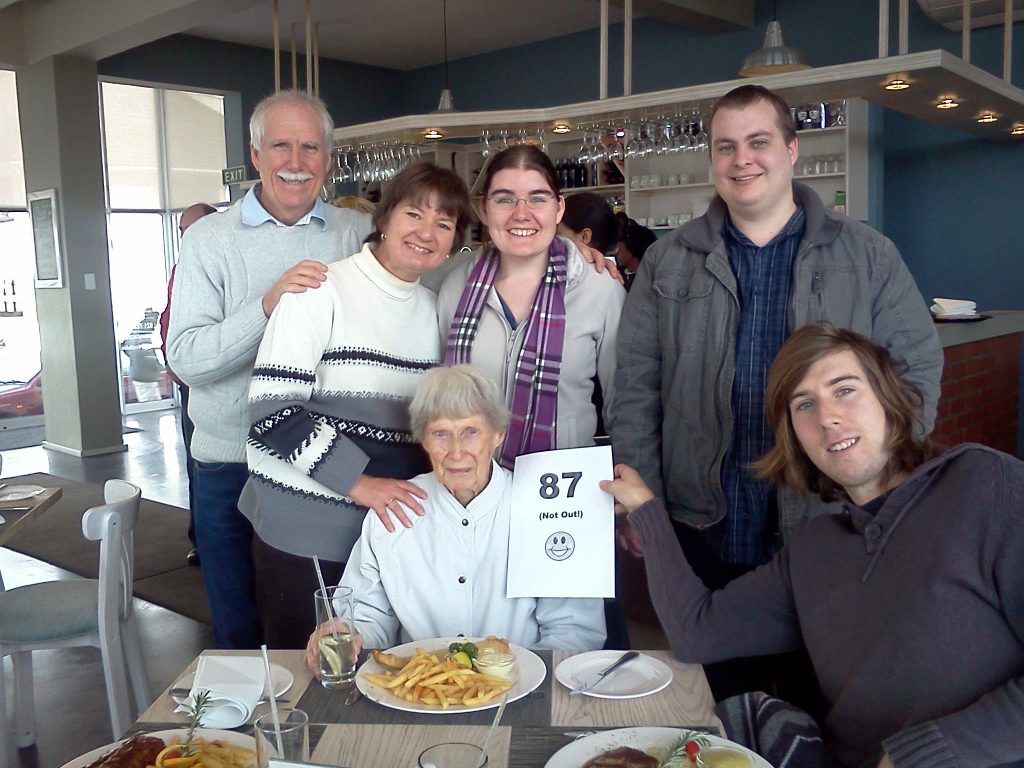 Granny loved to eat! She packed it away and never gained weight. Good memories for sure.
Isaiah 41:13
I, the Lord your God, hold your right hand; it is I who say to you, Fear not, I am the One who helps you.
The best is yet to come – we are only passing through.
Keep the smile going.
God bless you.
In His Grip,
Helga xx 🙂