Monday
Today was the day…
Mike did some waterproofing. It's a public holiday in South Africa, so Courage didn't come and Mike got stuck into putting some stuff on the roof so the rain stops dripping into the piano room.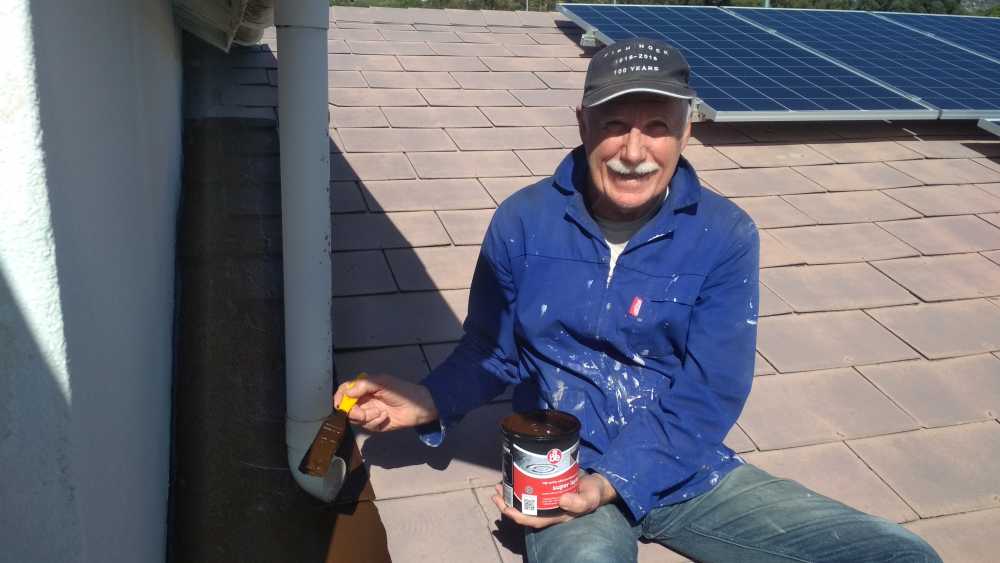 This is what he was doing…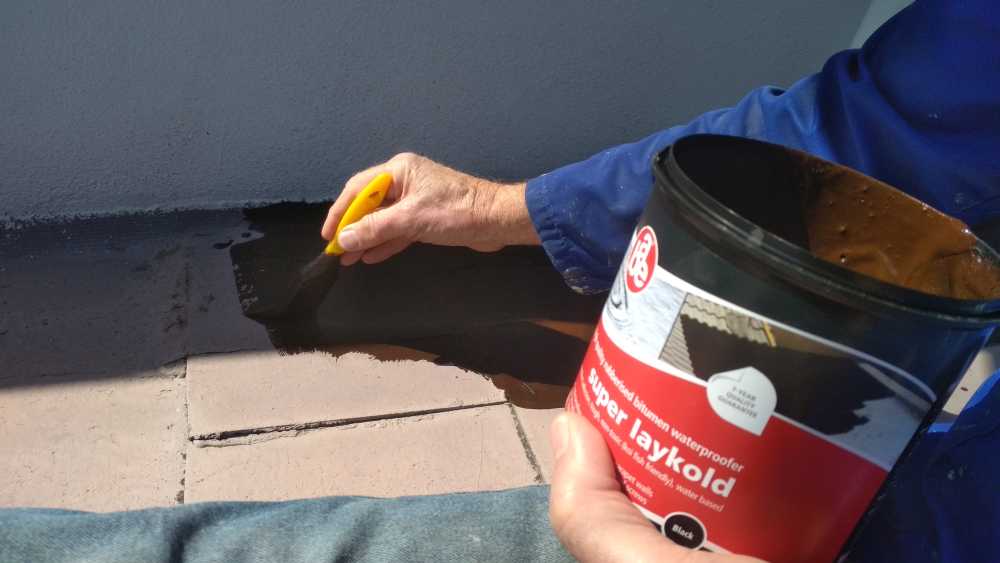 And this was his view…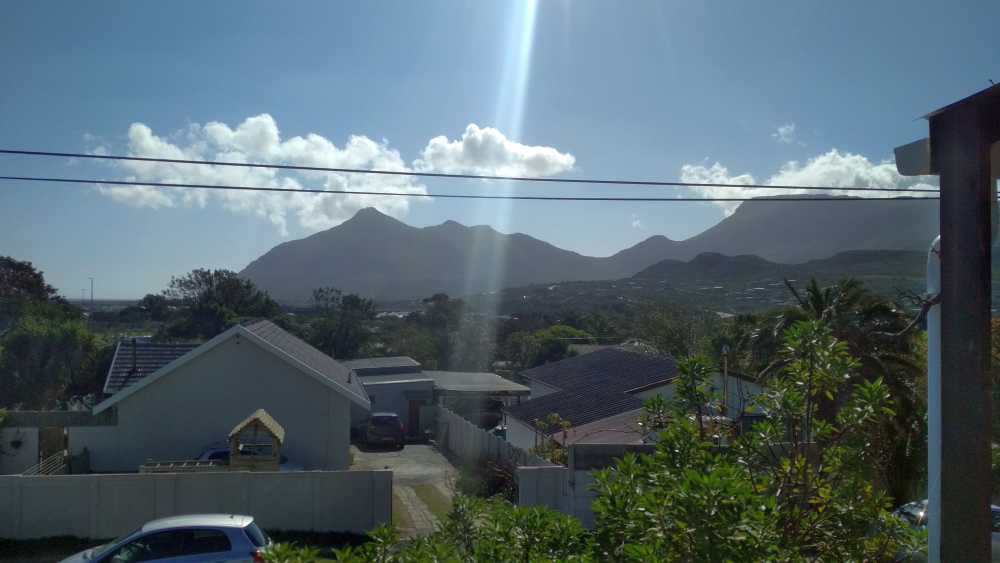 When rain comes tomorrow, we'll see if it worked.
I had some work, but not as busy as most Mondays. It turned out to be a sunny day. We went down to Echo a short while ago – although no one worked today. I've got these comparison photos…Mike looking up at the lower ground floor that was just completed…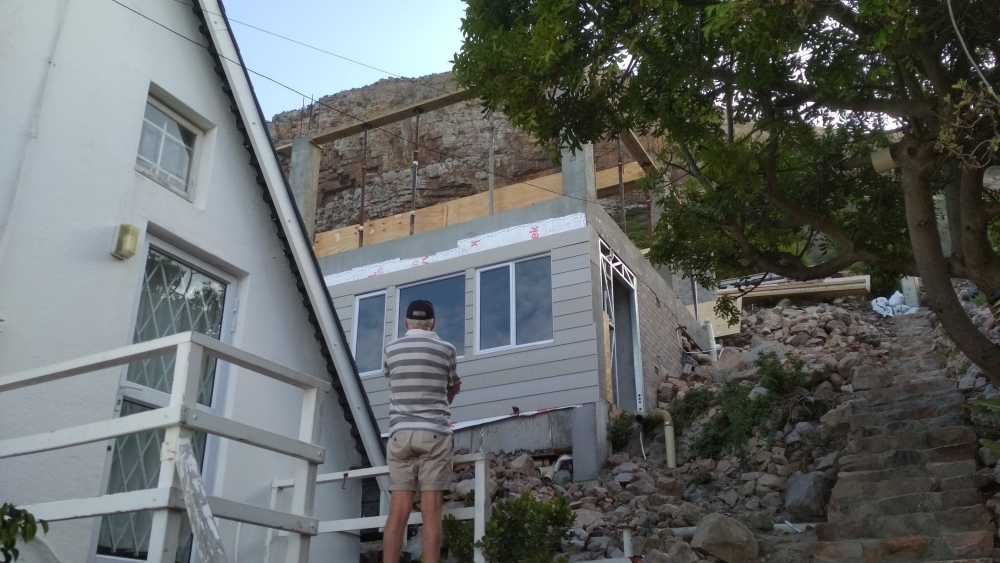 And today….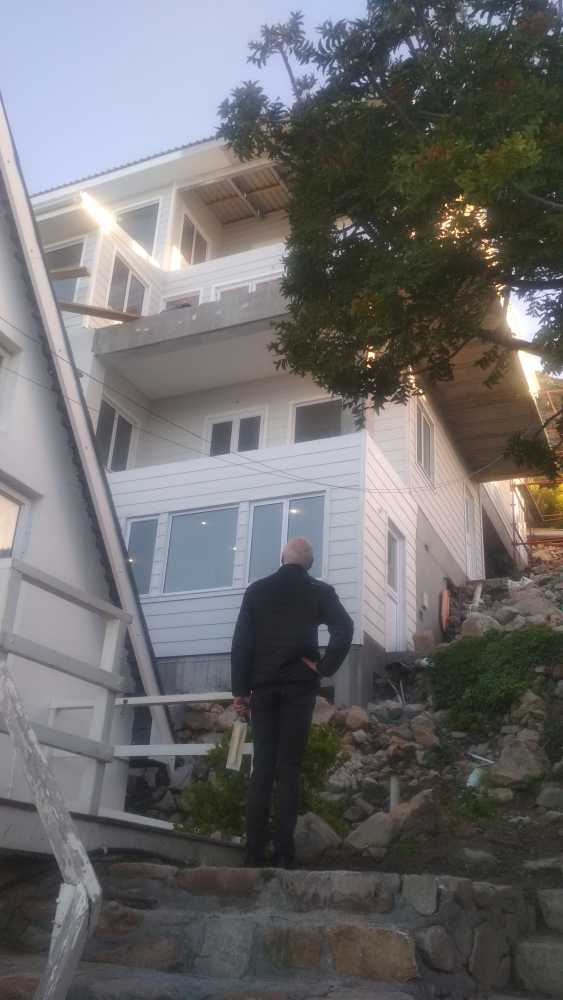 One day at a time.
Corona stats South Africa country-wide –August 2020 –
Friday 24th July – 13944 new cases (maximum we've had)– 250 deaths (245 771 recoveries/169 882 active) It's now two weeks since we had the day with the highest number of new cases.
Monday 3rd August – 5377 new cases – 173 deaths (358037 recoveries/150 286 active)
Tuesday 4th August – 4456 new cases  -345 deaths (363 751 recoveries/148 683 active)
Wednesday 5th August – 8559 new cases – 414 deaths (377266 recoveries/143313 active)
Thursday 6th August – 8307 new cases – 306 deaths (387316 recoveries/141264 active)
Friday 7th August – 7292 new cases – 305 deaths (394759 recoveries/140808 active)
Saturday 8th August – 7712 new cases – 301 deaths (404568 recoveries/138410 active)
Sunday 9th August – 6671 new cases – 198 deaths (411474 recoveries/137977 active)
Total cases: 559859  Total deaths: 10408
Luke 21:15
I will give you the right words and such wisdom that none of your opponents will be able to reply or refute you.
The best is yet to come.
Keep the smile going.
God bless you.
In His Grip,
Helga xx 🙂
Braces:
1 year and 271 days