Wednesday
Today was the day…
That was very busy. I had a number of video meetings which wiped out hours of the day. The wind was howling so there was no visit to the beach. As a result, I started work early, and apart from an hour off to get a hair cut, worked through to 5pm.
Amidst the busy-ness of the day, there were a couple of things that warmed my heart. This is one…how adorable is Elsie putting her washing on the line on a lovely sunny day in Swellendam?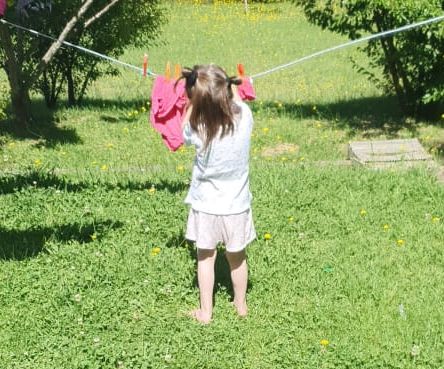 Mike spent some time in his workshop. Mike in his happy place warmed my heart…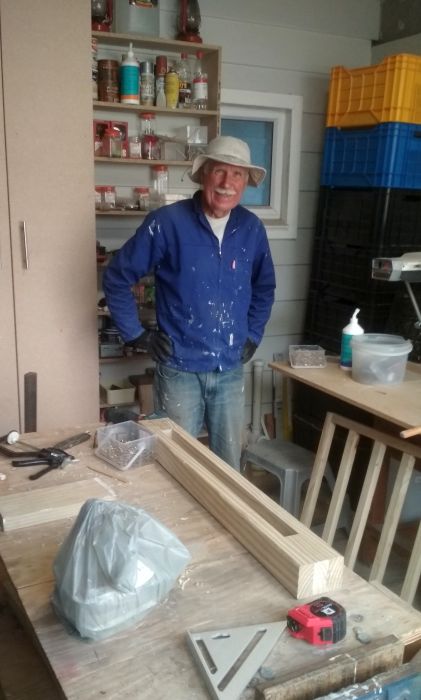 The workshop is under the house and he's busy getting it so organised.  One of the first times I met him he was in overalls. He's also making the balustrade for one of the patios.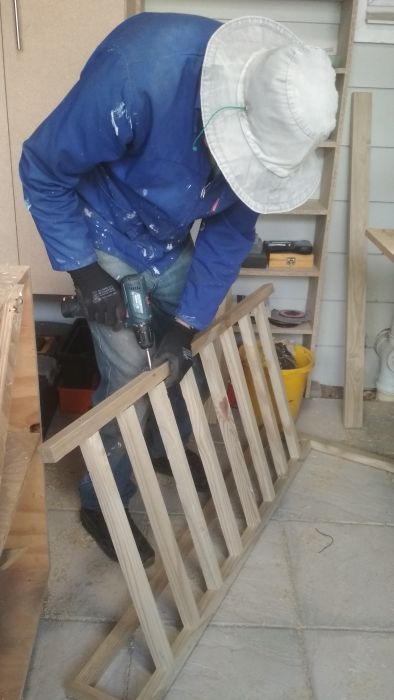 Good job.
So it looks like there will be no swimming tomorrow as another windy day is forecast. Friday looks great and Saturday may or may not work. It looks like there won't be much wind on Saturday but it also looks a little drizzly.
Over the hump! The weekend beckons.
Ephesians 2:10
For we are God's masterpiece. He has created us anew in Christ Jesus, so we can do the good things He planned for us long ago.
The best is yet to come – we are only passing through.
Keep the smile going.
God bless you.
In His Grip,
Helga xx 🙂