3-28pm
Today has been a relaxing day. I didn't have quite the slack attack of last Sunday, but close! 🙂 It has got to this time of day and I haven't taken a single photo. I could have taken one of Granny all snug in a beanie and gloves but my phone was upstairs and so I never got to it…which reminds me….It was Stacey's beanie…did you take it off her head when you left, Stace? I knitted to the end of the wool. Stacey will get more tomorrow and we've decided I'll make what I'm knitting into a beanie for Granny's birthday! She seemed to be enjoying wearing Stacey's! If you haven't figure it out yet, Granny is my special project. I shop for her for socks and slippers, dress her up in them, brush her hair, wipe her hands after they get sticky, get her up, put her to bed, tuck her in. It's amazing the circle of life. Someone cleverly designed this picture…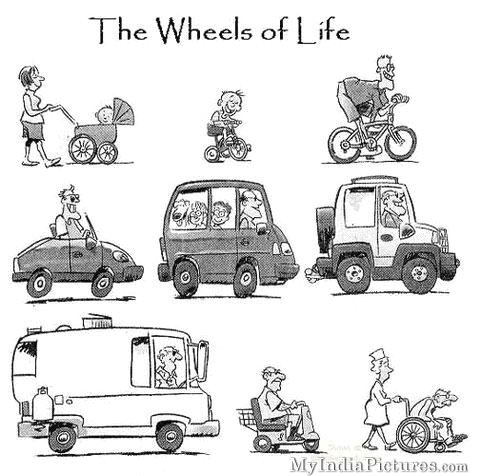 Pretty much sums it up. Life is the great leveller. Don't get too comfortable! Don't get too arrogant. Don't get too derogatory of your elders…your time will come! LoL! All of this has it's more amusing moments. Yesterday we found Granny on her bottom in the middle of her bedroom doorway. We picked her up and  tried to find out what had happened. I asked if she had lost her balance in the bathroom. "Yes!" she replied, vehemently & with much annoyance. She pointed dramatically to the bathroom and said "I was in the church!"  I had to turn away.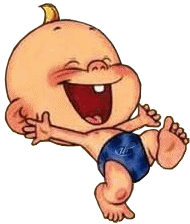 Fortunately, apart from a graze on her elbow, she suffered no ill effects.
Last night I was tucking her in. I have a routine of getting her all comfortable in bed and then I kiss her on both cheeks before I turn her light off. Last thing, she looked up at me and said with perfect clarity, "take care of yourself!" Those tender, caring moments often bring a tear to my eye.  She turns 88 on 7th August! 🙂  We will buy her flowers and make her the beanie and Riana's baking her a lemon cake. It's a Tuesday, so although I won't see her in the morning, we will make a fuss in the afternoon!
If Granny were able to speak and think clearly, she would definitely echo the words of Psalm 71:17-18…
"Since my youth, God, you have taught me,  and to this day I declare your marvelous deeds.  Even when I am old and gray, do not forsake me, my God, till I declare your power to the next generation, your mighty acts to all who are to come".
Granny teaches me many lessons! Today I also remember my Dad who would have turned 80, had he lived. He rejoices in eternity with Jesus. On earth, he had a thirst for knowledge – no doubt he is having many conversations with the saints that have gone before…Paul, even Moses & Abraham & then many who he read & wrote about – Martin Luther, Charles Spurgeon & Andrew Murray.
So it's the end of the weekend. I'm looking forward to my brother's arrival on Thursday. We are all going to the Hiding Place on Friday. It's going to be a fantastic production. It's on at Fish Hoek High School at 7pm. Try not to miss it! Book at computicket.
God bless you loads and have a fabulous week!
In His Grip,
Helga x 🙂