Thursday
Today was the day…
Of more unpredictable Cape Town weather. The south-easter is roaring as I type. It's crazy how windy it has been – more than last year, it seems.  It's forecast to be quite windy for the next seven days – although it looks like Sunday morning, it may drop sufficiently for me to get a swim in. I'm expecting it to blow through to Thursday next week and then Christmas Eve and Christmas Day, so far look like they will be pretty wind free. There  may be a few drops of rain on Christmas Day.  Tomorrow, we'll get an early glance at what Boxing Day will be like.  I prefer rain to wind.
I'm still in winter pajamas at night – not warm enough to back those away just yet. Winter pajamas in December!
The other thing about today is I cashed in on this…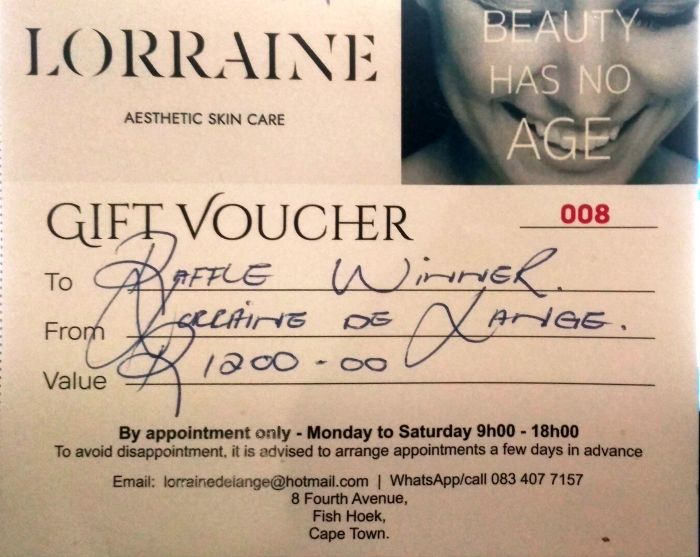 A few people have commented on how brown I have become. The thing is that with the sun rising earlier, we are being a little more exposed to the sun when we walk down to the beach. It's 15 minutes there and 15 minutes back and for me about 40 – 50 minutes in the water. Even though it's early and the sun is not too fierce, we are still getting exposed and I've noticed my skin has been dry and weather-beaten recently. Imagine my delight to win this gift voucher. It was a treat. Lorraine was so great and did a deep clean and a few other things. My skin felt it was glowing afterwards. I just looked up on her website which treatment I had. It was this one…she calls it her power facial.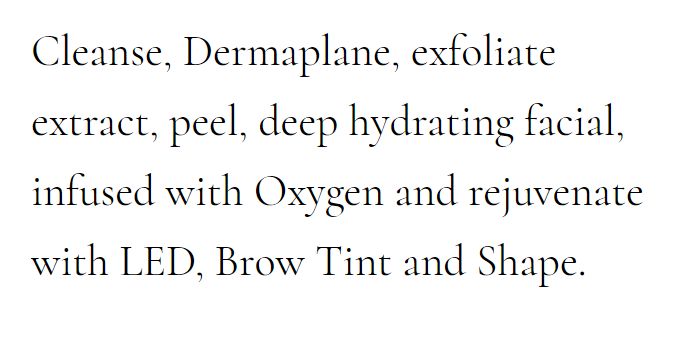 Lorraine's website is: https://www.lorraineaestheticskincare.co.za/
She's worth knowing about.
Today, I also did some shopping, including buying some solar powered outdoor fairy lights which I have draped across the side balcony and which are now twinkling in the wind. I only did 4 hours of work.
2 Timothy 1:9
God saved us. He did this, not because we deserved it, but because that was His plan from before the beginning of time – to show us His grace through Christ Jesus.
The best is yet to come – we are only passing through.
Keep the smile going.
God bless you.
In His Grip,
Helga xx 🙂