Wednesday
Today was the day…
That was a little less busy than yesterday. The sunrise was pretty spectacular and it's rising earlier each day.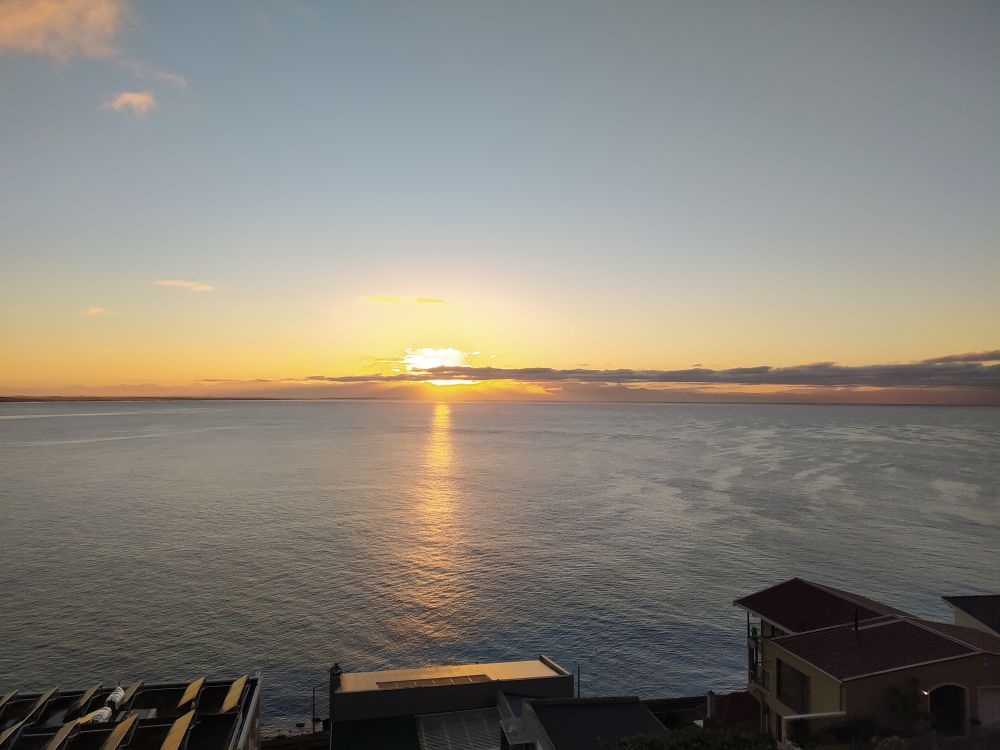 The fun part was swimming this morning. I think the water was slightly warmer than yesterday's 13.5C. It was lovely and windless, so the sea was flat. There were a few clouds in the sky.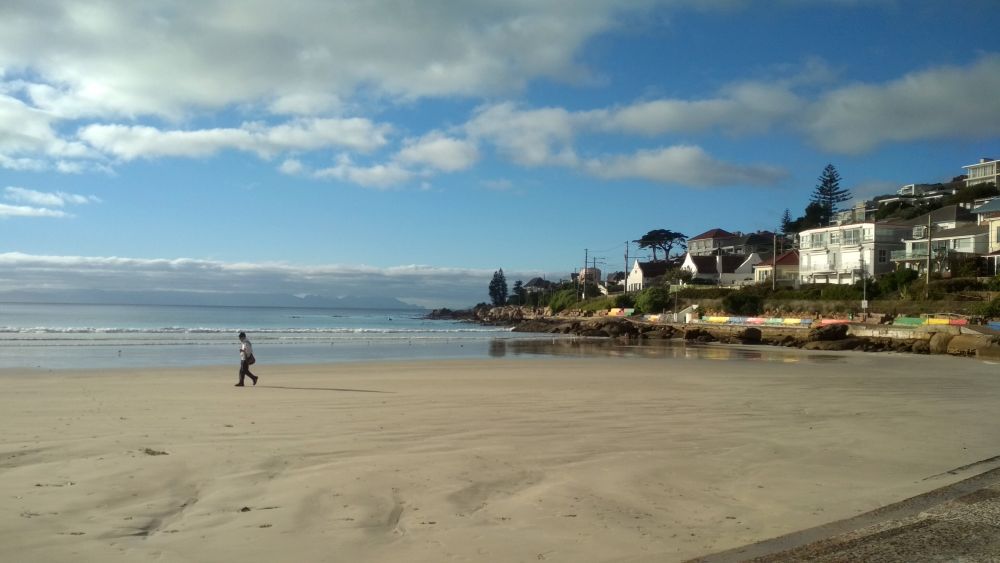 The tide was far out and swimming conditions were amazing. After meeting up with Mike, I decided to swim out to the barrel. On the way out, as I lifted my head to make sure I was on track, I spotted a sea gull on the barrel. As I got closer, it was still there, so I decided to swim around it to see if it would fly away. It watched me coming towards the drum. Each time I breathed to the left, I would see it watching me. It kept an eye on me and seemed on high alert but it didn't leave. I wondered what it was thinking of this strange fish in the sea.  It was a good swim.
The rest of the day, I worked, I shopped and I planned for the next guests who are in on Friday. This time there are three, a Dad with two children aged 8 & 6.
Tomorrow we won't be swimming. I have an early appointment at the physiotherapist.
FINALLY!
A tendon in my left foot has been worrying me since, wait for it, FEBRUARY. Maybe physio is going to be the super-duper treatment that makes it get better.
Deuteronomy 31:6
Do not be afraid and do not panic before them. For the Lord your God will neither fail you nor abandon you.
The best is yet to come – we are only passing through.
Keep the smile going.
God bless you.
In His Grip,
Helga xx 🙂