Saturday
September is spring in Cape Town, but today it seemed Spring gave way to Summer and the temperature went up to 30, at least in the City Bowl.  This morning, I woke up really early (before 5am) and looked up the news a bit on my cell phone before going back to sleep, only to wake up just before 8am. We met Julian and David for a leisurely breakfast at Peak. Then we went our separate ways. I came home and did some more shredding! I'm slowly working my way and making good progress.
Julian arrived just after 1pm and after chatting for a while, we took the long road to the airport. We drove over Chapman's Peak where the sea looked spectacular…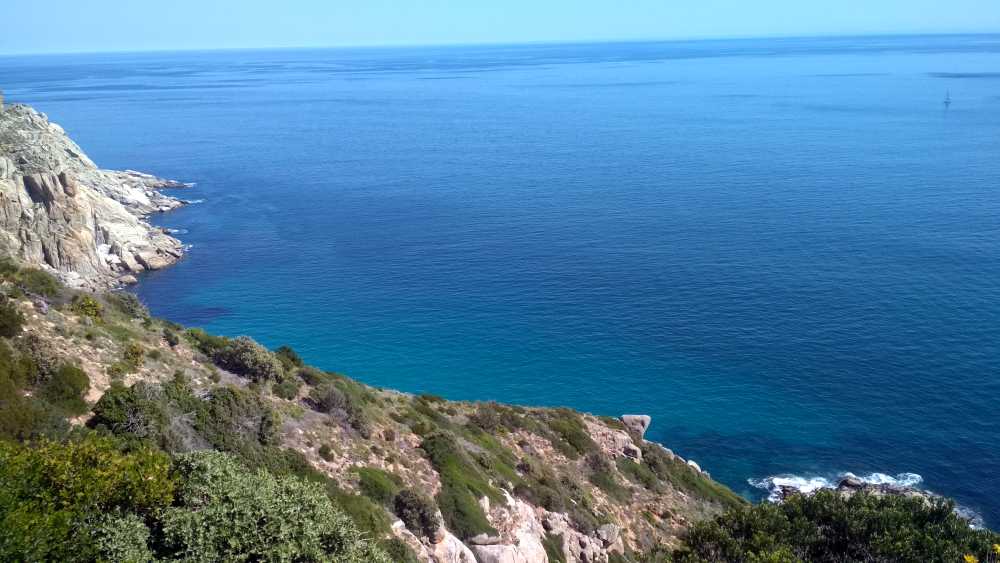 We drove through Hout Bay and around to Camps Bay. Then we crept along Camp's Bay Main Rd, inched our way through Clifton to Bantry Bay. After passing through Sea Point we stopped in Green Point for a smoothie. That's where I found out how hot it was. No wind either. From there we headed for the airport. I got home around 4pm and had a little power nap which really helped.
One of my favourite YouTube videos to watch is the Irwin family. Remember Steve Irwin, the Australian Crocodile Hunter who died 13 years ago (4th September 1996). His kids at the time were 8 & 2, so 13 years on they are now 21 and 15. They have grown into such sweet young people and I love watching them on YT. This is Robert Irwin a couple of years ago. Love it.
I love the Irwins and I love the animals and I love the kind comments.
Proverbs 2:6
For the Lord gives wisdom; from His mouth come knowledge and understanding.
These are the days.
Keep the smile going.
God bless you.
In His Grip,
Helga xx 🙂
Gym:
Rest day. It's done my knees the world of good.
Braces:
Day 298