Thursday
Today was the day…
We saw an SA navy submarine. I've often heard the locals say 'did you see the submarine?' but I never have, until today. There it was cruising across the bay. I'm not sure what it was up to, but Mike and I looked at it through the telescope and Mike managed to get a blurry photo…you can see a couple of guys on the top.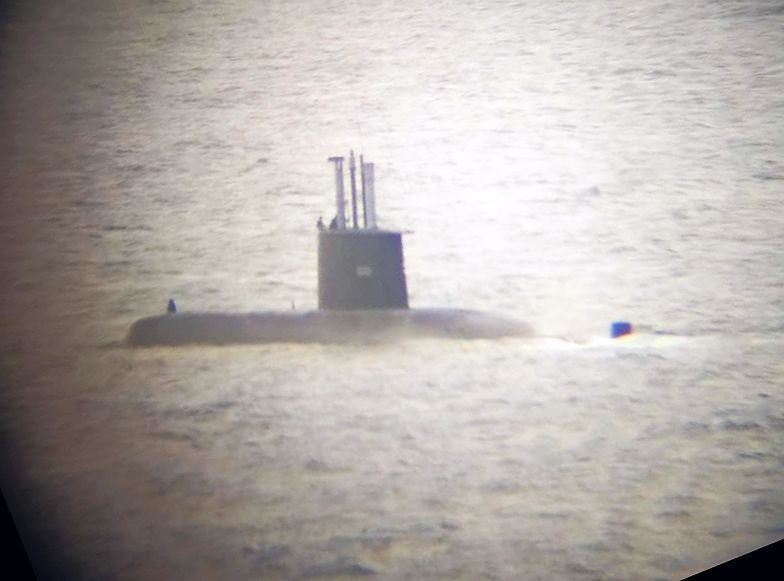 There was also a navy boat hanging around. Usually they are doing some sort of exercises. Anyway it was fun to see.
This morning the sun rose, there was not quite as much cloud cover and the wind was from the south-east – the white horses being pushed towards Fish Hoek. Sunrise was majestic…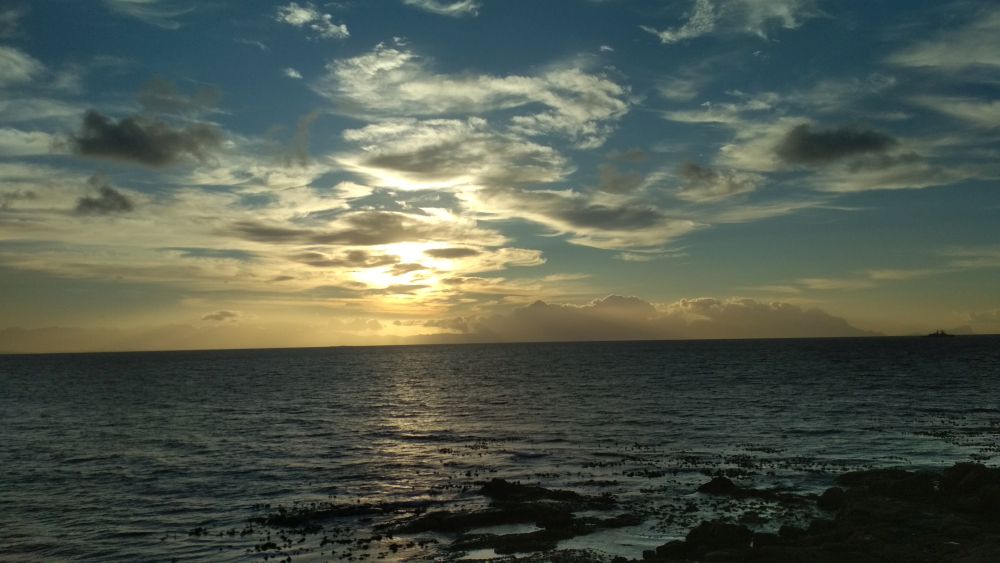 By 7:15am we were at the beach at a very low tide.  We are almost at new moon so the tide seems to be lower. The water was warm. The locals said it was 19C. I swam breast stroke out to the barrel and crawl back. On my return, I saw something luminescent blue – just a tiny round dot. It disappeared quickly. I wondered what it was but didn't think too much of it, until I encountered a diver on my return. She took off her snorkel and goggles and asked if I had seen the little blue things. She said they were rare and really quite special. I can't remember what she called them and couldn't find them online but I'll be looking out for more tomorrow.
I did more than 6 hours work today. This evening David bought us Sushi! It was great. We really enjoyed that. After dinner, Mike and I walked to Fish Hoek to buy a few things. One of the buildings at Fish Hoek is having a mural painted on it…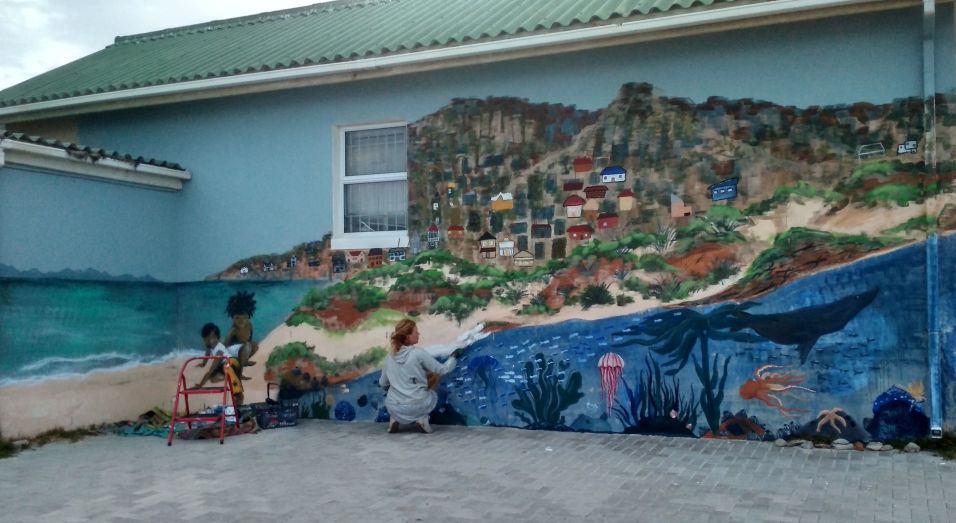 The evening was majestic.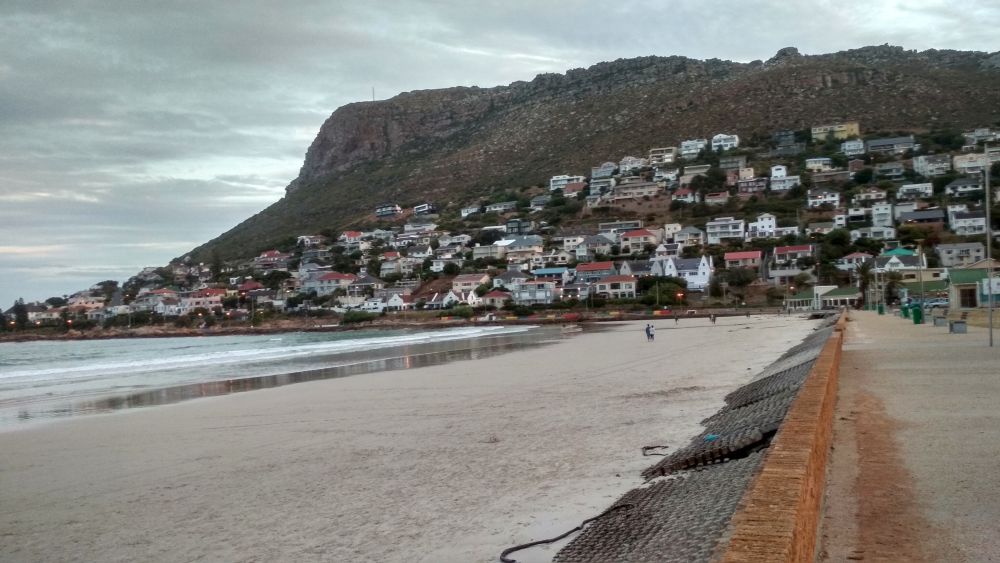 Home and now we are having a quiet evening on a balmy evening.
Psalm 34:5
Those who look to Him for help will be radiant with joy; no shadow of shame will darken their faces.
The best is yet to come – we are only passing through.
Keep the smile going.
God bless you.
In His Grip,
Helga xx 🙂