Saturday
Today was the day…
That I did very little. It was wonderful. Moving our bedroom chairs outside has become almost a daily occurrence. This morning we had breakfast on the balcony. This was the view…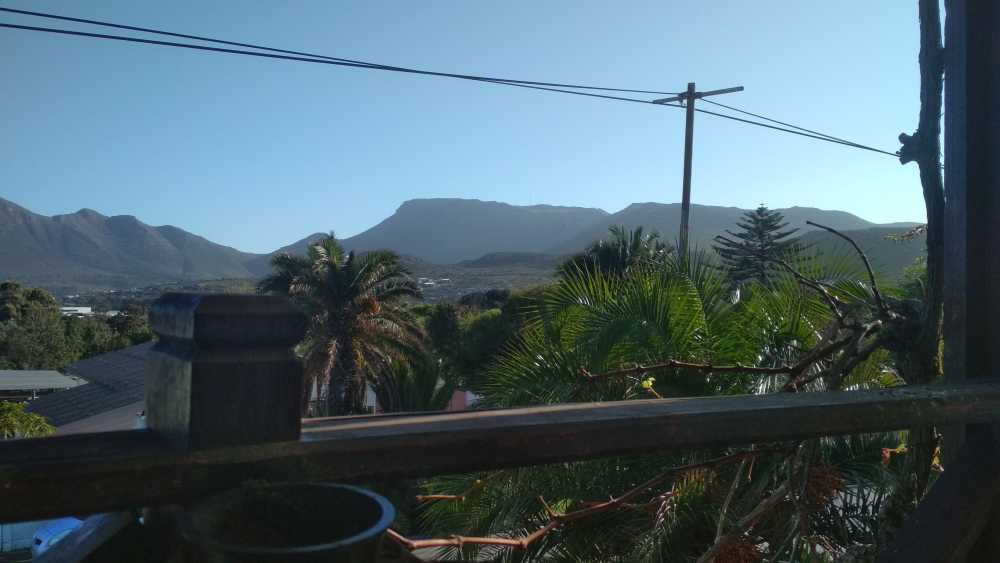 The mornings have been beautiful and autumnal with very little wind and it's quite a treat sitting on the comfortable chairs out there. I did some reading there this morning as well.
Stacey phoned this afternoon and we chatted for an hour and a half. We talked about all sorts of things and time just slipped by. It was such a treat to have such a good catch up. Tomorrow, we hope to Skype with Elsie. She, believe it or not, turns 2 this coming Thursday. This Grand-ma just wants to hop in the car and drive down to Swellendam but with Level 4 Covid restrictions, I'm going to have to send her videos and we hope to have a big family call.
Later this afternoon, I did some shopping, bought it all home, disinfected all the packaging with a weak jik solution and packed it away. Was happy to get some things that have been out of stock.
Mike baked 2 loaves of bread – one white and one brown. He's got it down!
Saturday 663 – 17 new deaths
Sunday – 525 – 8 new deaths
Monday – 637 – 12 new deaths
Tuesday – 698 – no new deaths
Wednesday – 724 – 13 new deaths
Thursday – 665 – 19 new deaths
Friday  – 785 – 9 new deaths
Today's haven't been released yet.
Mark 11:24
I tell you, you can pray for anything, and if you believe that you've received it, it will be yours.
These are the days.
Keep the smile going.
God bless you.
In His Grip,
Helga xx 🙂
Braces:
1 year and 185 days