Monday
Today was the day…
…that we swam in the rain! A black south-easter blew rain in last night and we woke up to showers this morning. As a result we didn't go down to the beach early. Instead we started work and then at 9am, when Wind Guru said the rain was over, we headed to the beach. The tide was low…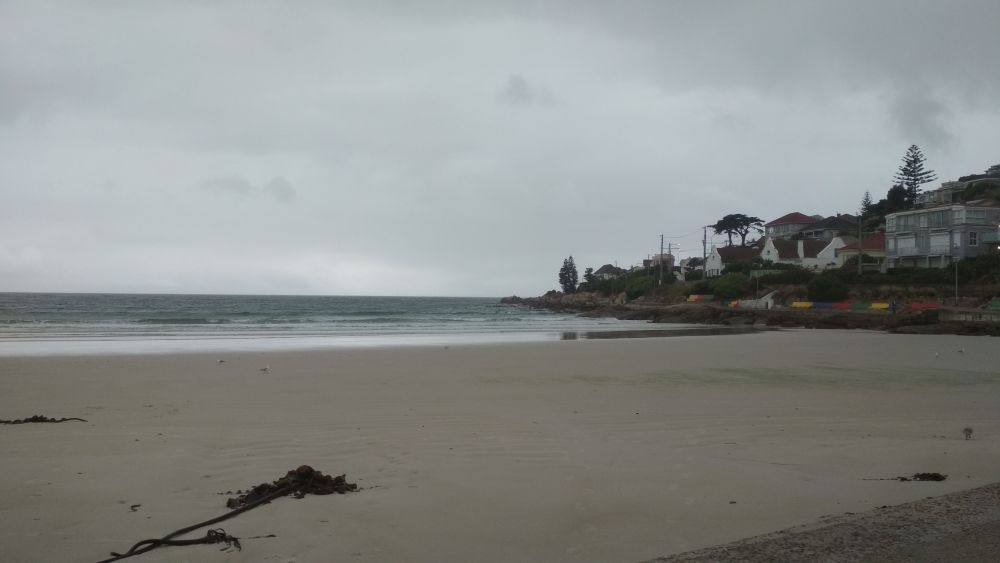 Despite it looking very flat, the waves rolled in and the swell was constant. I swam out to the drum and then swam up and down parallel to the beach. I spent my 35 minutes swimming. Mike joined me and by then it was raining. It was wonderful swimming in the rain.  The shower soon passed. We nipped to the shop for a few things and then walked home.
By the time my 11:30am work meeting happened, I had showered, had breakfast and was raring to go. Today I found out that the 2 applicants that interviewed over the weekend were successful and a third received an offer. I worked 6 hours, so it was a good day.
Meanwhile, Courage was working under the house, making a platform for the pump which will allow the rain water to flush the toilets. The tanks are overflowing at the moment and winter proper has not even begun, so we are keen to get this up and running.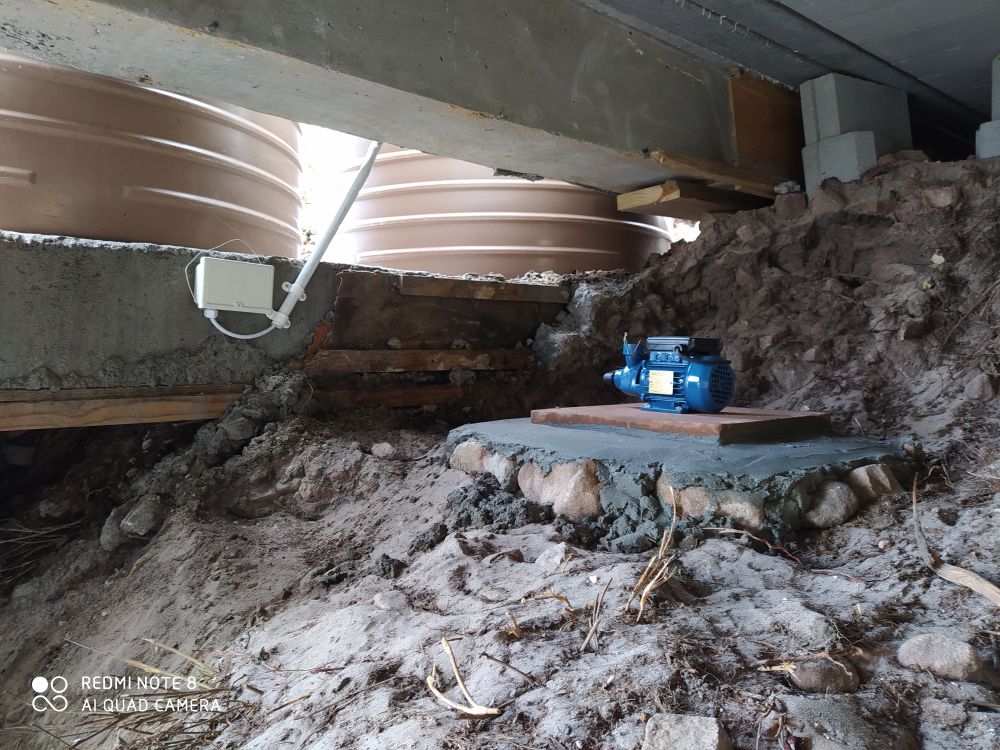 This evening Mike and I watched Enola Holmes which was fun. On Saturday night we watched Remains of the Day. I enjoyed both.
Now I'm waiting for a work call, so I'll wrap this up and finish off with that.
Psalm 30:5
His anger lasts only a moment, but His favour lasts a lifetime! Weeping may last through the night, but joy comes with the morning.
The best is yet to come – we are only passing through.
Keep the smile going.
God bless you.
In His Grip,
Helga xx 🙂