Today was rest day number 4. Tomorrow I go back to gym.
It was very strange as we sort of lost track of what day it was. It felt like Saturday.  I had a complete slack attack, only getting up when David arrived for lunch. We whiled away the afternoon. Mike went to get some exercise and I watched some golf and chilled.
I'm stiff from not moving about too much, but I still have to declare that #761 of my 1000 thanks is for rest, glorious rest!
It started raining this evening, which is great news.
So far we have sent our provisional building plans to 7 architectural drafts people for quotes. One has come back to say he has too much work, so we have told him we will contact him if we don't come right. Two have come back to us to say they would like to quote and four we have not heard back from. We asked them for the quote by Wednesday this week, so we'll see what happens.
We worked quite a lot last year with an architectural firm that did "concept to completion".  They came out to see the plot, but at the time, the rand was strong (and some of our funding was based on international income) and there was no water. That led us to put our plans on hold. We are not completely against the idea of sending our plans to them as well to quote. The lady that Mike met at the council when we visited the other day, said she charges R75000 to draw up the plans and get them through council,  which is more than we expect to pay. She added that because he had done all the legwork, it would be less. The builder has suggested an idea of what it should cost, so we have a bit of a figure in our head. We'll wait and see. So far, we have spent only a few hundred rand on bits and pieces for Mike to lay out the plot. I can find that amount, but I need to get a file going for each receipt.
Exciting days ahead. God willing, in a year's time, we'll have more to show than bush.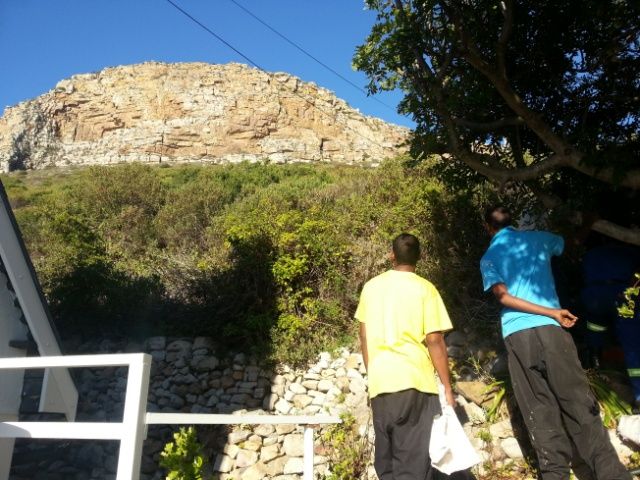 Psalm 20:1
May the Lord answer you when you are in distress; may the Name of the God of Jacob protect you.
These are the days.
Keep the smile going.
God bless you.
In His Grip,
Helga xx 🙂