Friday
Today was the day…
It rained. The sea was calm and the clouds low. This was sunrise…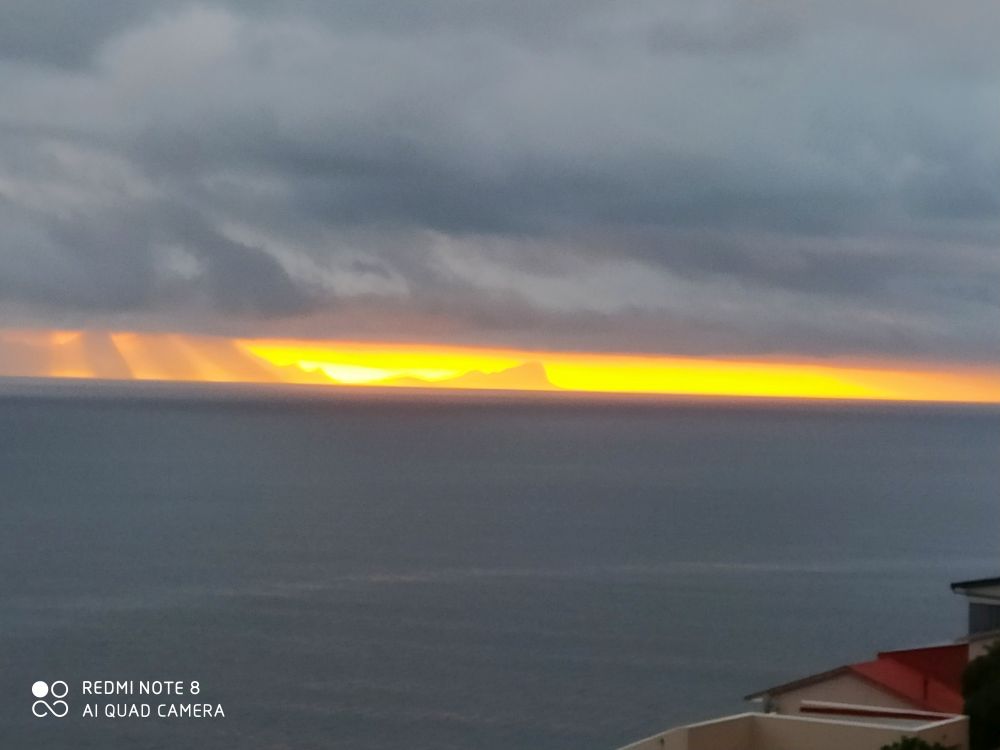 Mike and I went off for our walk to the shops as usual. On the way home again there was a light drizzle. Recreation Rd approaching Beach Rd…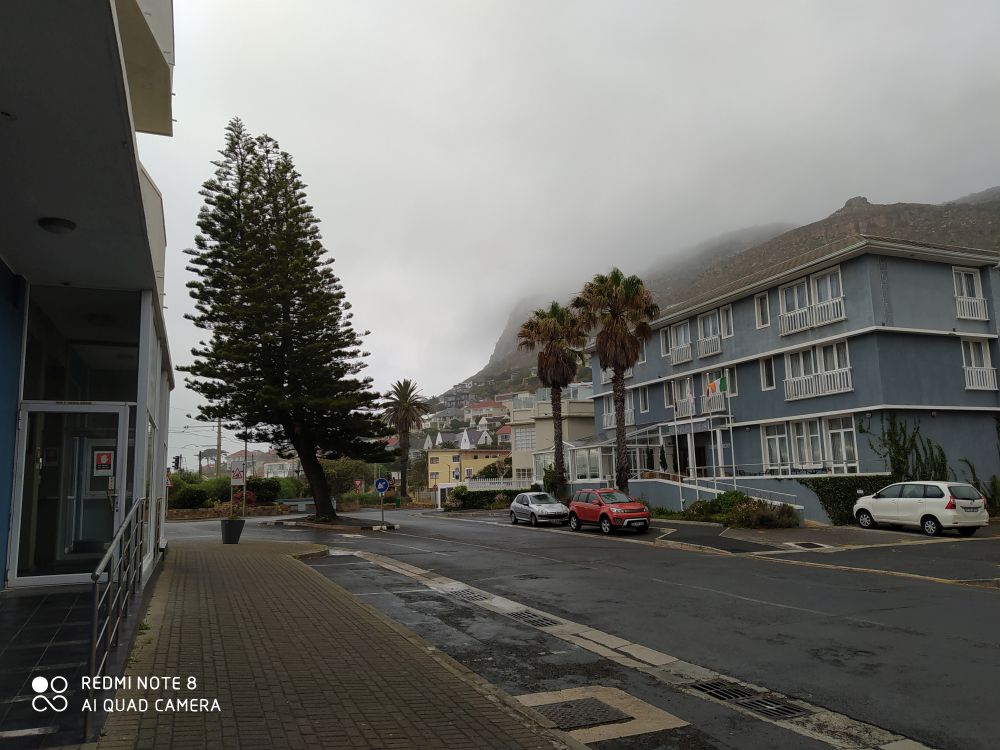 Over the railway line…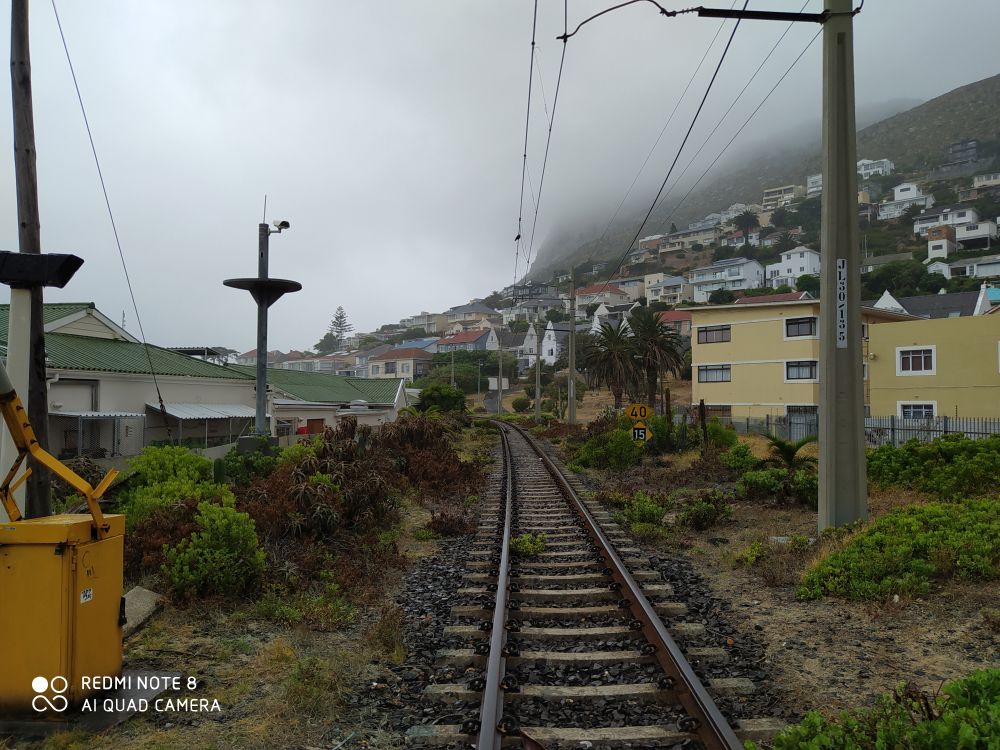 Entrance to Fish Hoek beach…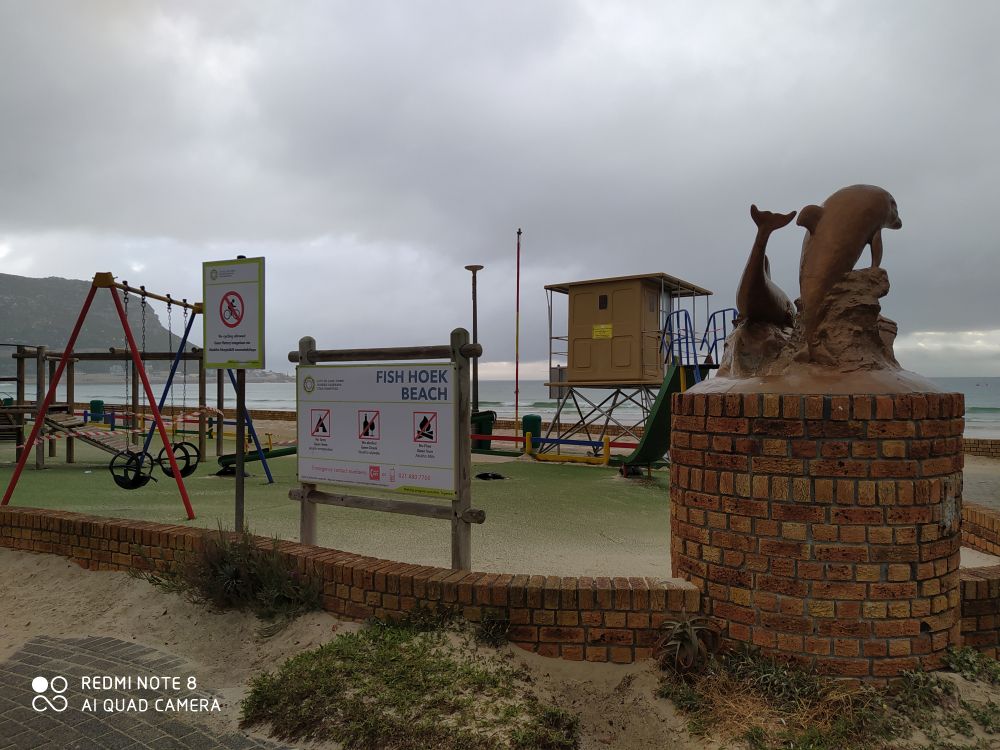 Past the beach….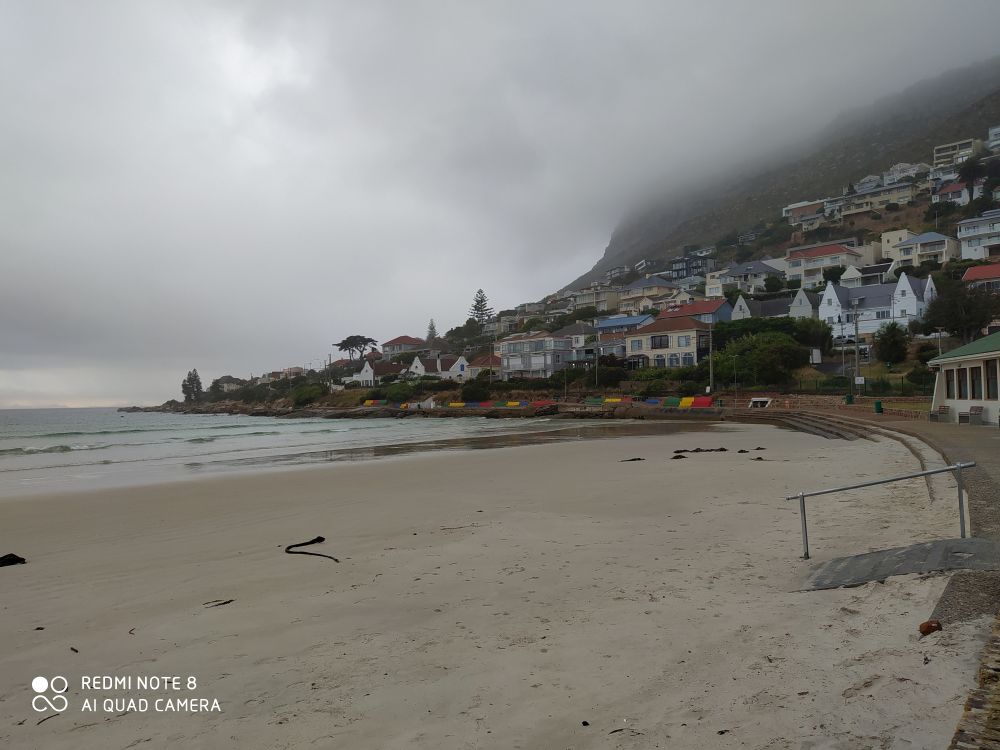 Along the cat walk…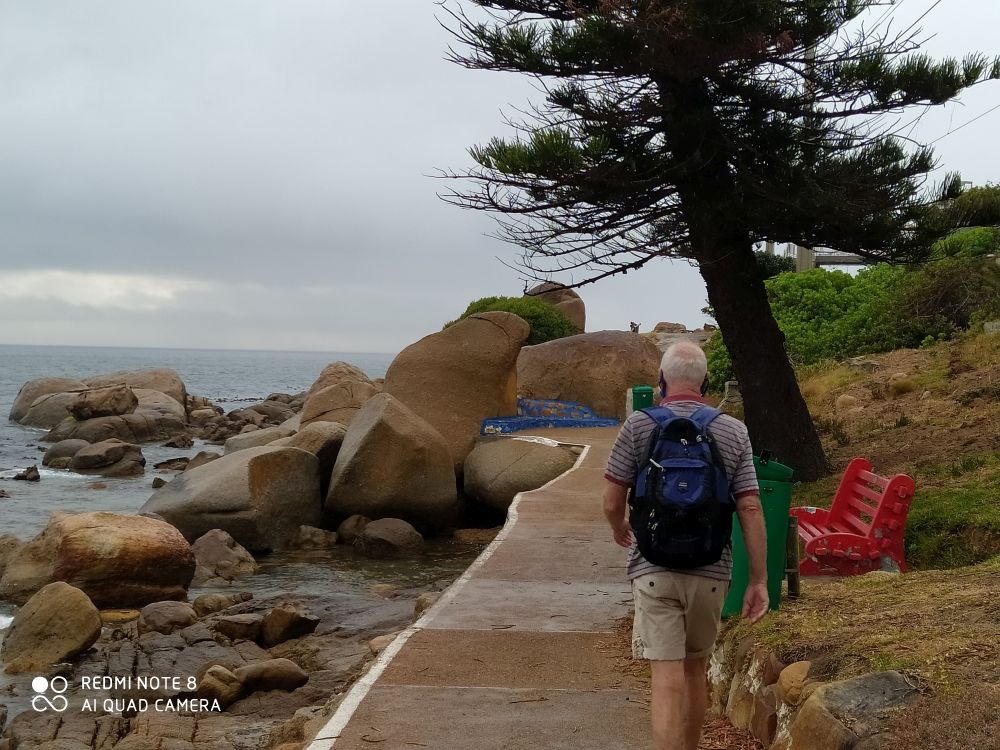 Over the Sunny Cove Bridge and up the Sunny Cove steps. Mike motored up there…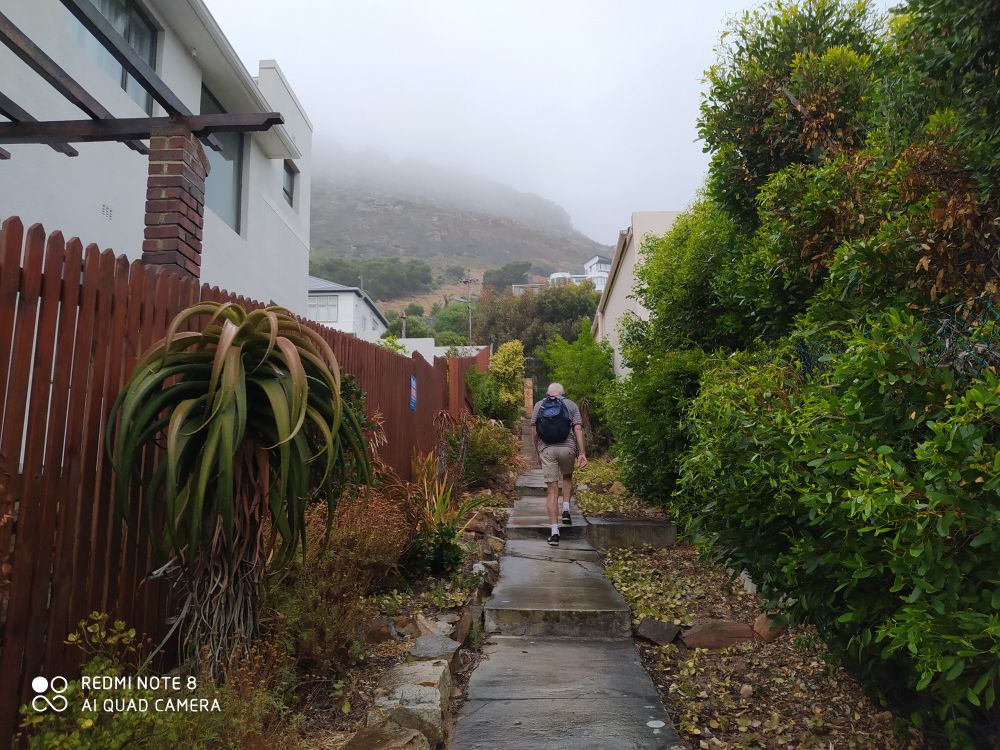 By then the gentle drizzle had become light rain and we arrived home with wet hair and clothes!
That was actually the first of three walks down the cat walk. The third was later this afternoon when the sun had come out and the tide was high….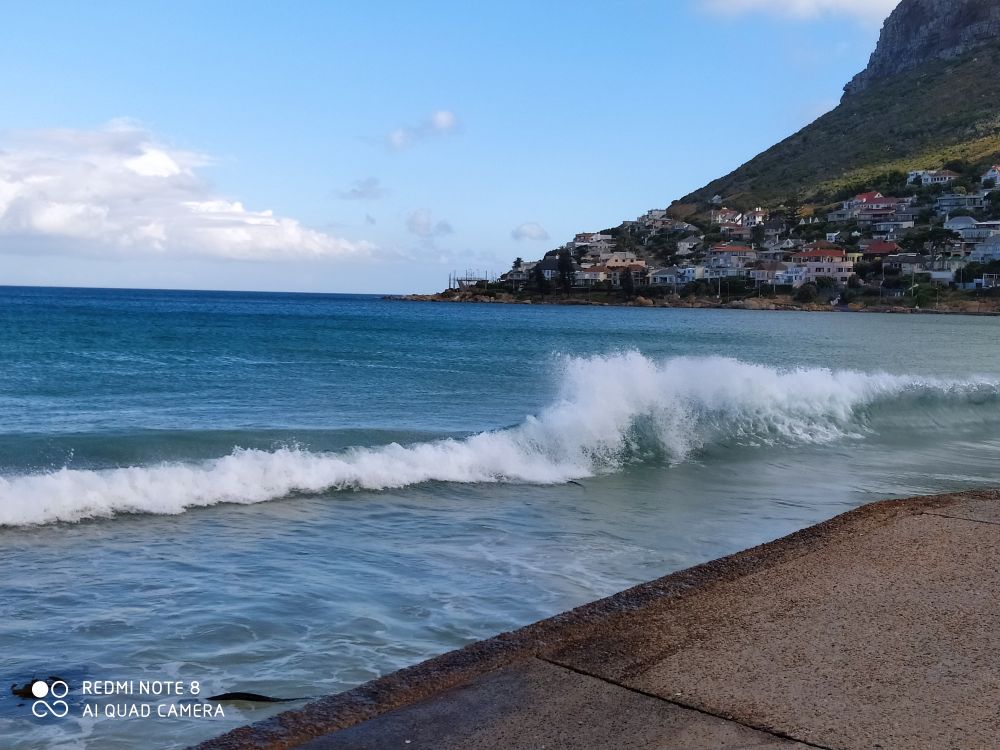 In between all the walks, I still got in more than 5 hours of work.
Dinner at home and the weekend has begun.  😀
John 14:1
Let not your heart be troubled; you believe in God, believe also in Me.
The best is yet to come.
Keep the smile going.
God bless you.
In  His Grip,
Helga xx 🙂