Monday
Today was the day…
I went to see the Orthodontist. It was my first visit back to him since the surgery and a good day to press restart. My recovery is almost half over. Another three weeks and I can chew. I was so excited about seeing him today because I presumed I was going to get my tooth back. He took my little filler tooth off on 12th June so the titanium implant could be put in. I had to wait til today to get it back but I nearly didn't! When I went in, he was very eager to see how I was doing and how the surgery had turned out. I told him how pleased I was to get my tooth back. To my horror and shock, he said he wasn't putting it in today.  I said, "No, you are joking!" "Nope," he said, I'm not going to redo all your wiring to get it back in." I was mortified. "All my Skype calls," I said, "it's been such a long few weeks and this morning I was so excited to be going to the tooth fairy to get my tooth back!" He started examining me.
"Ga," he said, addressing his oral hygienist, "Do you have her tooth in a box?" "Yes Dr" replied Ga, "Are you going to put it back?" The Dr carried on examining me and after a pause  said, "I just can't say no to you!" 😁😁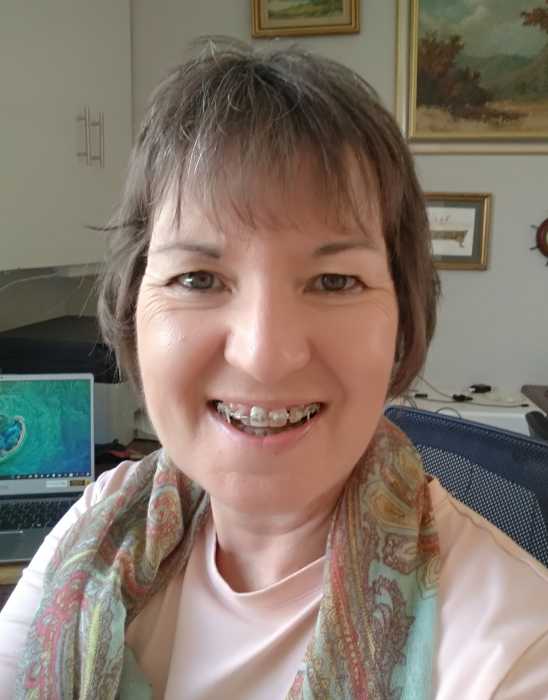 I don't even mind the elastics as long as I have my gap filled.
This was from last week and the week before…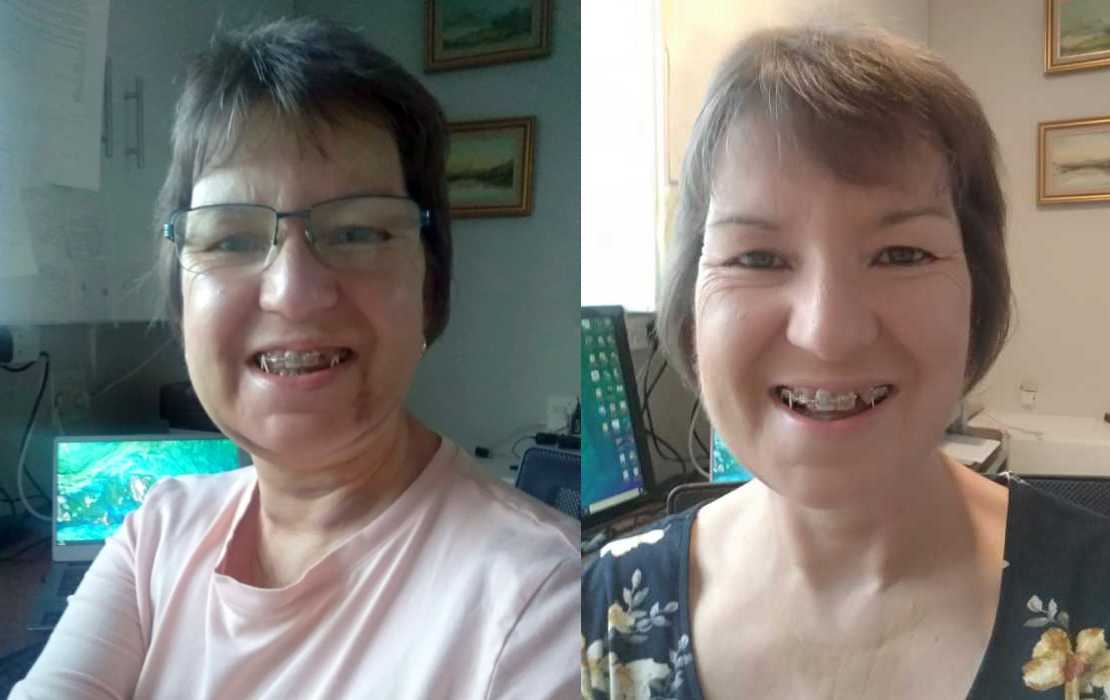 Swelling is much better. There is still a bit, mainly on my left side, but everything is so much better. Good day to press restart.
I stopped by Echo on my way home. The guys were carrying the heavy bulky internal cladding boards up the stairs…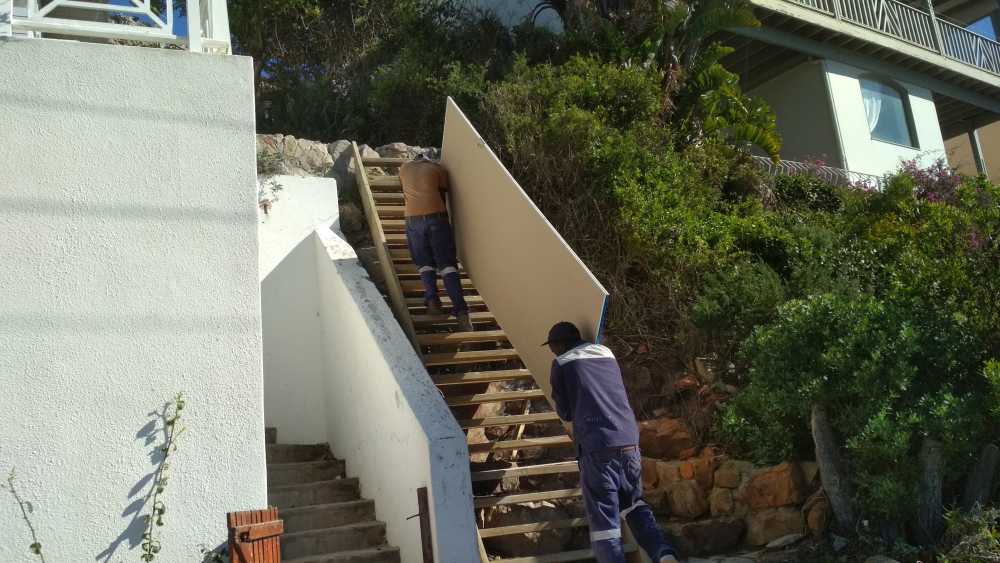 They were storing them in on our floor ready for cladding tomorrow…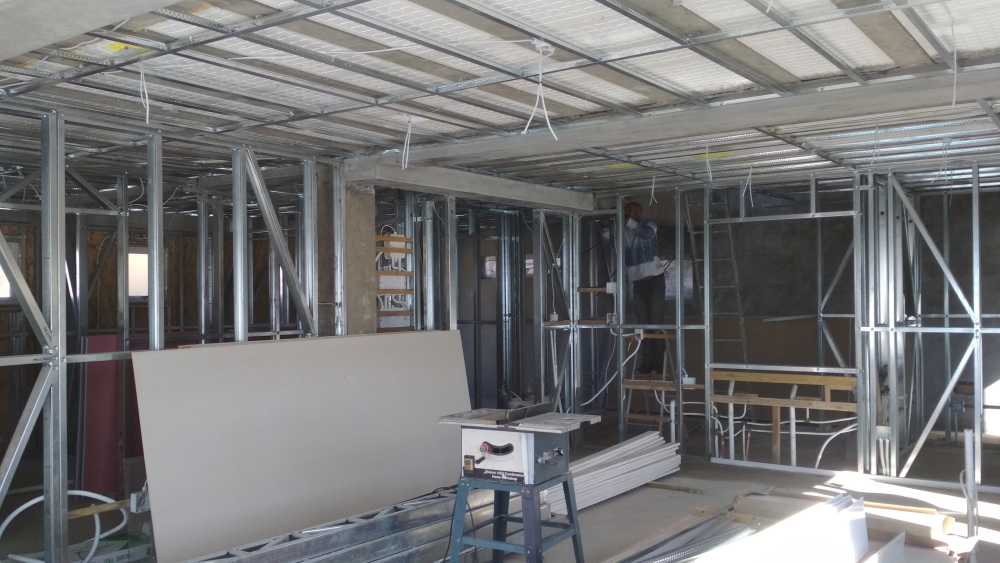 These walls will soon be covered…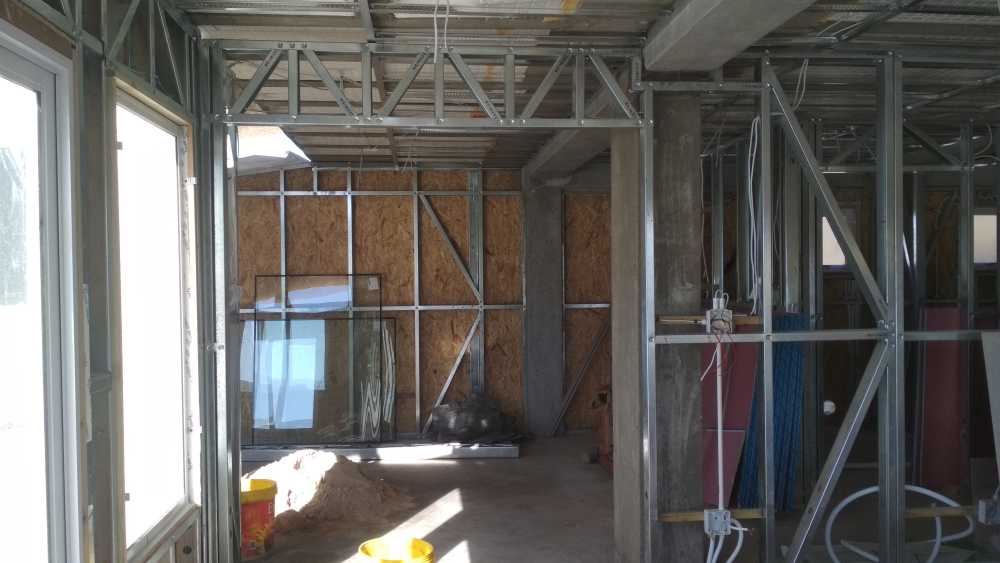 There have been a lot of people at Echo and we need to be careful to sanitise after we have been there.
I read a headline that said Gauteng was struggling to be able to accurately report the daily death toll of Covid-19 which may be why yesterday's death rate suddenly jumped.
Corona stats – June/July 2020 –
Sunday 28th – 6334 new cases – 43 deaths (68925 recoveries/66753 active)
Monday 29th – 6130 new cases – 73 deaths (70614 recoveries /71121 active – Active overtakes recoveries.)
Tuesday 30th – 6945 new cases – 128 deaths (73543 recoveries/ 75009 active)
Wednesday 1st July – 8124 new cases – 92 deaths (76025 recoveries/80559 active)
Thursday 2nd July – 8728 new cases – 95 deaths (81999 recoveries/ 83218 active)
Friday 3rd July – 9063 new cases – 108 deaths (86298 recoveries/ 87874 active)
Saturday 4th July – 10853 new cases – 74 deaths (91227 recoveries/ 93724 active)
Sunday 5th July – 8773 new cases – 173 deaths (93317 recoveries/ 100236 active cases
Total cases: 196750   Total deaths: 3199
Hebrews 3:14
We have come to share in Christ, if indeed we hold our original conviction firmly to the very end.
Stand firm!
The best is yet to come.
Keep the smile going.
God bless you.
In His Grip,
Helga xx 🙂
Braces:
1 year and 236 days