As the sun rose on this penultimate day of 2018, the thing we noticed most was the lack of wind.  By 7am, Mike and I were on our way to the beach. It was a beautiful morning. Mike went for a run to the end of the beach and back and then we both went for a swim! The water was amazing!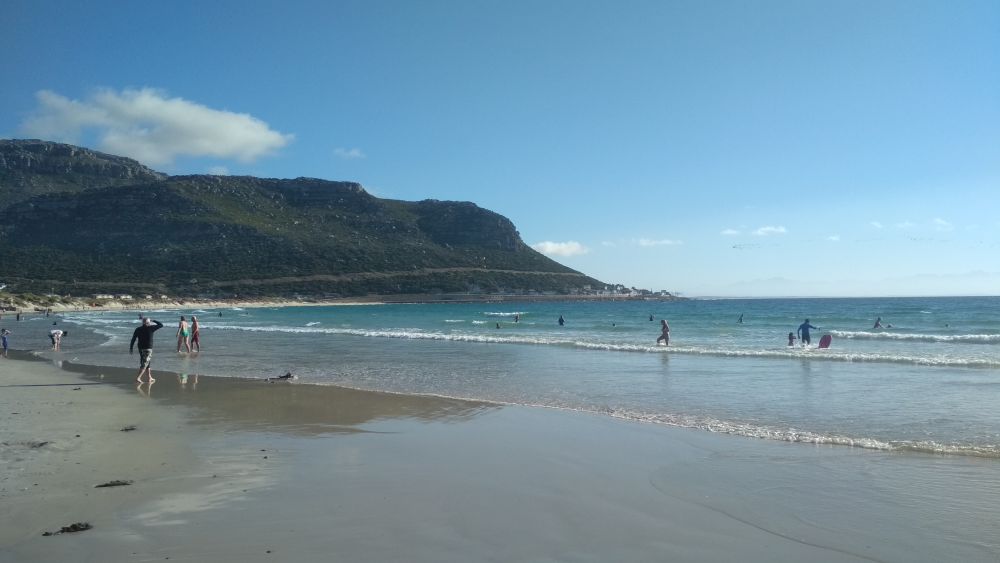 Loads of people arrived and set up tents on the grass for their day at the beach…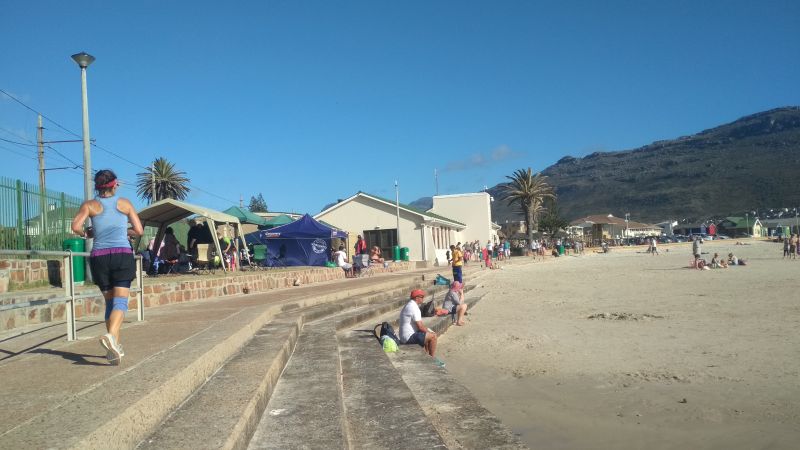 We then went to Noordhoek Farm Village and picked up croissants and the newspaper and headed home for a leisurely morning. I love the Sunday Times crossword page and very quickly got started on the  crosswords and the Samurai Sudoku.  In the afternoon, I did some reading, went to gym and Jess & Gerrie came round for coffee.
This evening Mike and I watched another part of Pride and Prejudice. It's been a lovely day altogether. I'm spending the days relaxing because work begins again on Wednesday.
So, today is the 1000th thanks of my 1000 thanks! Yip, it's the last one. When I started finding things on a daily basis to be thankful for, writing them down ensured that I looked for  things in my day for which I could be thankful. Big things and small. I think it has got me one step closer to living with an ongoing attitude of gratitude. While the 1000 are up, I'll continue being grateful every day. Today, my 1000 thanks is for my salvation. Do you know how privileged I feel to know for sure that when I die, I'll go to heaven? The security that lies in that knowledge is too big to put into words. Numbering my thanks, numbering my days strengthens my ability to be an eternity thinker. We are only passing through. One day, I'll leave this body of mine and enter eternity with Jesus. Knowing that it's not about now, makes me have a better perspective on what's important.
Thank you Jesus for the salvation I have in You.
Romans 5:1
Since we have been made right in God's sight by faith, we have peace with God because of what Jesus Christ our Lord has done for us.
These are the days!
Keep the smile going.
God bless you.
In His Grip,
Helga xx 🙂
Gym:
50 lengths in the gym pool.
Braces:
Day 48