Monday
Today was the day…
My laptop went into cardiac arrest. My beloved husband saw this coming and while out buying building things, he went to the computer shop and bought me a new laptop. He is now performing CPR on the terminally ill one, hoping to recover my personal documents and pictures. I have every faith in him, but right now it's not going well.
I got some work done but because my computer was so unwell, I couldn't load Microsoft Teams and so completely missed my Monday team meeting. I hope to be up and running for the meeting on Wednesday.
There was a lot of running around and buying building supplies today. We are getting to the end of the building budget – money has been flowing like a river and today we bought a whole lot more stuff required to reach the finish line.
I met with Werner onsite and he said he should be finished by Friday. I think it's going to be tight. There will be things that are not finished but they will mainly be Mike's things. It's one of the reasons why I want to move over there, so that Mike can do the final things at his leisure – if he wants to put drawer handles on at 10pm he can.
Today one of the main things they were working on was the balustrade for our balcony. It's dangerous work as that is a sheer drop.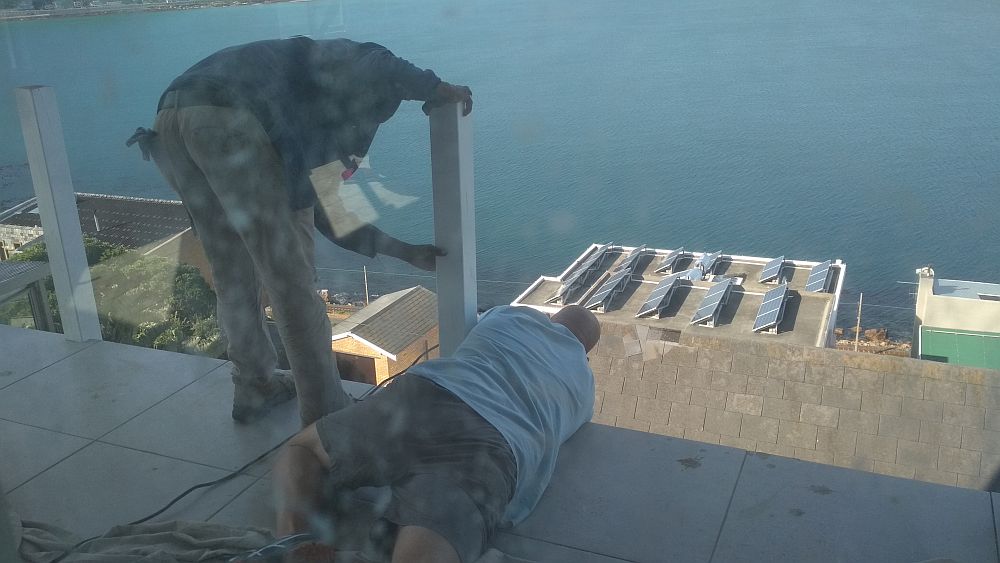 The house today…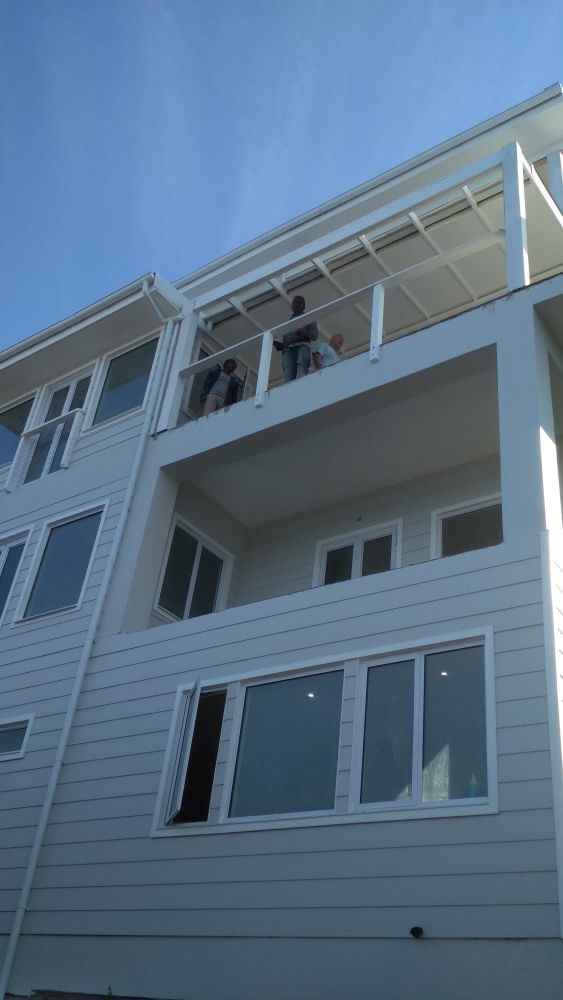 Today has passed by in a flash. I know this week will go lightening fast. Tomorrow and Wednesday Courage is off to finish some work he promised another of his clients. He'll be back with us on Thursday.
Time for me to wrap up for the day.
Covid numbers in the Western Cape –  198 new cases in the last 24 hours.
Covid 19 stats – South Africa
Friday 24th July – 13944 new cases (maximum we had in a day)– 250 deaths (245 771 recoveries/169 882 active)
Mon 5 Oct – 926 new cases – 40 deaths (615684 recoveries/49515 active)
Tue 6 Oct – 1027 new cases – 87 deaths (616857 recoveries/49282 active)
Wed 7 Oct – 1913 new cases – 145 deaths (618127 recoveries/49780 active)
Thur 8 Oct – 1736 new cases – 160 deaths (618771 recoveries/50712 active)
Fri 9 Oct – 1461 new cases – 139 deaths (620081 recoveries/50724 active)
Sat 10 Oct – 2544 new cases (ouch) – 126 deaths (622153 recoveries/51070 active)
Sun 11 Oct – 1575 new cases – 107 deaths (623725 recoveries/50926 active)
Total cases: 692471   Total deaths: 17780
Psalm 150:6
Let everything that has breath praise the Lord. Praise the Lord.
The best is yet to come.
Keep the smile going.
God bless you.
In His Grip,
Helga xx 🙂
Braces:
1 year and 334 days