My dear 'Ma' would have loved cruising. I don't know if she ever went on one. I'm thinking of her today because it was on this day 28th January 2004 – 15 years ago – that she passed away. Slipping quietly from this world to eternal life, she left her broken body and exchanged it for something quite glorious.
Back here on earth, I think of her often. I see her in myself. I share her hazel eyes. I see her looking back at me when I look at Julian. His eyes like mine, are like hers.  I think if she can see what's happening down here, she would like to see Julian and I off on a cruise.
Today we arrived in Durban where we are meeting Julian. We are on the MSC Musica….she is so very stable. I notice it when I'm in the gym. When we were on the Sinfonia, as the bow hit a wave there would be this 'thud' as they connected. The Musica skims the waves, ploughing easily through the water, stable and solid. Inside, you can hardly feel you are moving. When you on a lower deck, and you look out the porthole, it looks as if you are travelling fast. In truth, it's about 30km/hour.
Coming into Durban…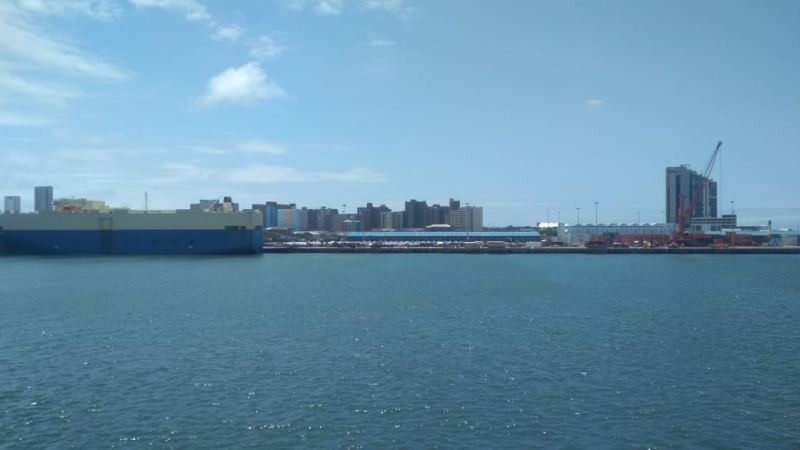 Docking…with technicians lowering the stairs that will form the main gangway….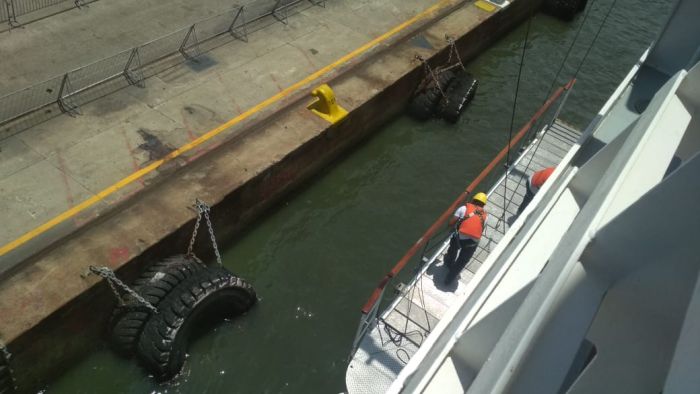 This is what they look like in position….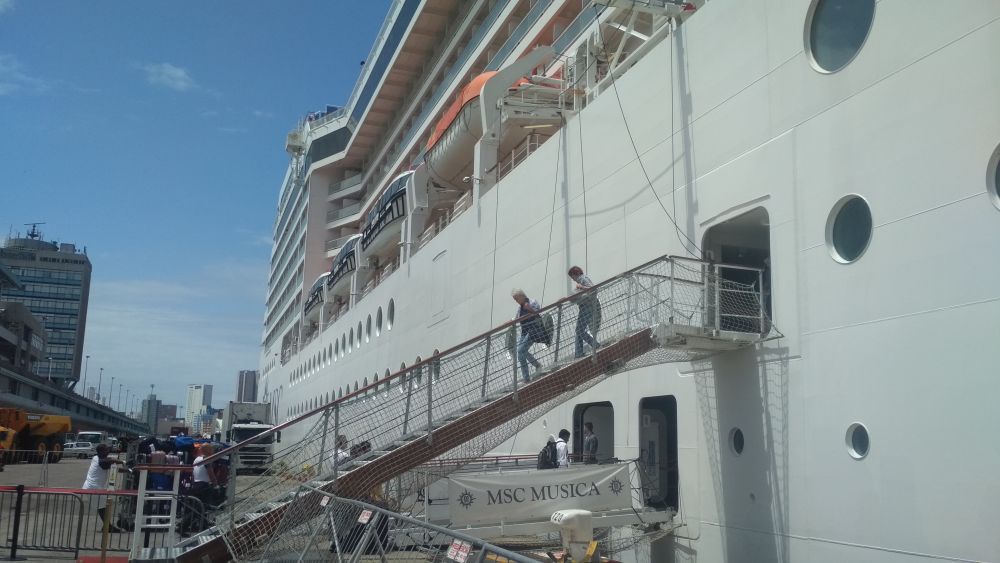 The front of the ship…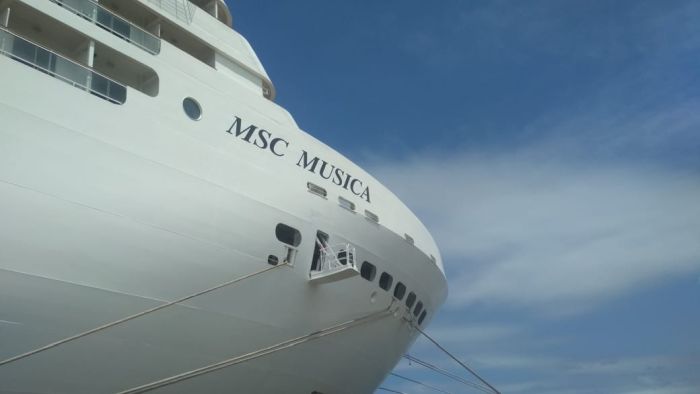 Our new cabin view of Durban harbour. We soon leave so we will be saying goodbye to that view…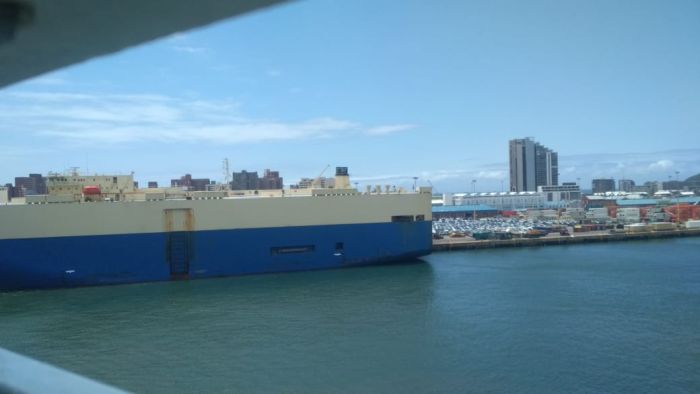 Mike and I enjoyed a dip in the whirlpool….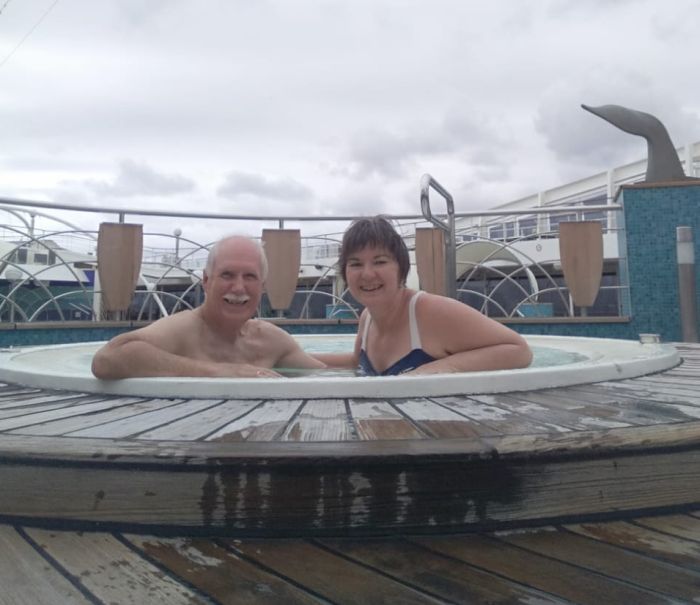 Blessed and grateful!
Isaiah 64:8
You, Lord, are our Father. We are the clay. You are the potter; we are all the work of Your hand.
Amen!
These are the days.
Keep the smile going.
God bless you.
In His Grip,
Helga xx 🙂
Gym:
60 minutes on the bike
Braces:
Day 76