Wednesday
Today was the day…
I got to see the loo with a view. This is in the guest bathroom on the top floor of the new house. The bathroom is at the top of the stairs before entering Julian's apartment. There is a spacious window next to the loo and they've just opened up the space in readiness for the window…
In the same room, but in front of the bath is this window…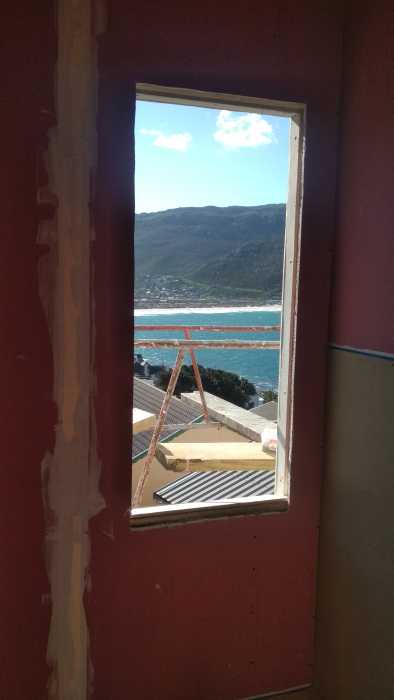 When sitting in the bath, you can only see the sea, the beach and the mountain.
Meanwhile, the stairs are slowly coming on. Six have concrete in them. It's looking good. I think in about a week, we should be able to walk up these steps to get to the top floor.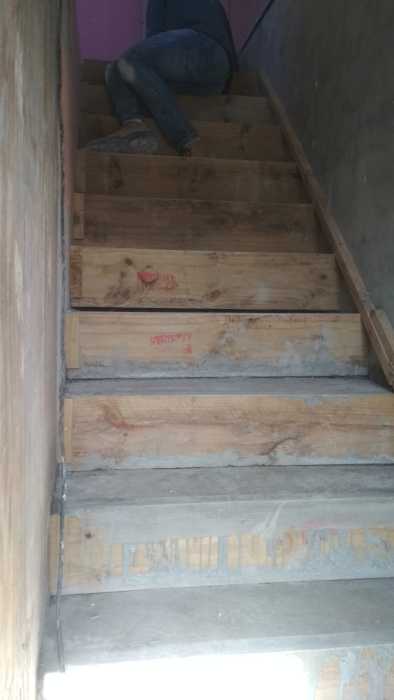 So that's been my visit to Echo for today.
I had a good morning of work with a number of interviews set up and a good team Skype meeting.
I enjoyed a visit from David as well.
I also spent some time on the phone to my sister, who is currently in hospital in Johannesburg. She has been admitted for tests following jaundice and nausea. She's having an MRI tomorrow before treatment is decided. I am praying for Anne.
Meantime, this evening Julian arrives, which is the reason for the early blog.
The Covid-19 numbers in South Africa have dropped again. In the Western Cape there have been between about 450 and 750 per day this week. Over the last 24 hours there have been 562 new cases in the Province.
Corona stats South Africa country-wide – July/August 2020 –
Friday 24th July – 13944 new cases (maximum we've had)– 250 deaths (245 771 recoveries/169 882 active)
Wednesday 29th July – 11 362 new cases – 240 deaths (297967 recoveries/165659 active)
Thursday 30th July – 11046 new cases – 315 deaths (309601 recoveries/164756 active)
Friday 31st July – 11014 new cases – 195 deaths (326 171 recoveries/159007 active)
Sat 1st August – 10107 new cases – 148 deaths (342 461 recoveries/152 676 active)
Sun 2nd August – 8195 new cases – 213 deaths (347 227 recoveries/155 892 active)
Monday 3rd August – 5377 new cases – 173 deaths (358037 recoveries/150 286 active)
Tuesday 4th August – 4456 new cases  -345 deaths but this may be over a couple of days (363 751 recoveries/148 683 active)
Total cases: 521318   Total deaths: 8884
Grateful for the drop.
James 3:17
The wisdom that comes from heaven is first of all pure, then peace-loving, considerate, submissive, full of mercy and good fruit, impartial and sincere.
That's amazing. If I think I have wisdom, that's the criteria against which to weigh it.
The best is yet to come.
Keep the smile going.
God bless you.
In His Grip,
Helga xx 🙂
Braces:
1 year and 266 days (it's 100 days to 2 years!)