Saturday
Today has been a long, hard, but satisfying day. Solar panel installation day with Mike, Helga, David and Jack. My feet hurt, but there are 9 solar panels on our roof. When Jack and David arrived, the first work was still needed on the rails…Jack did some of that…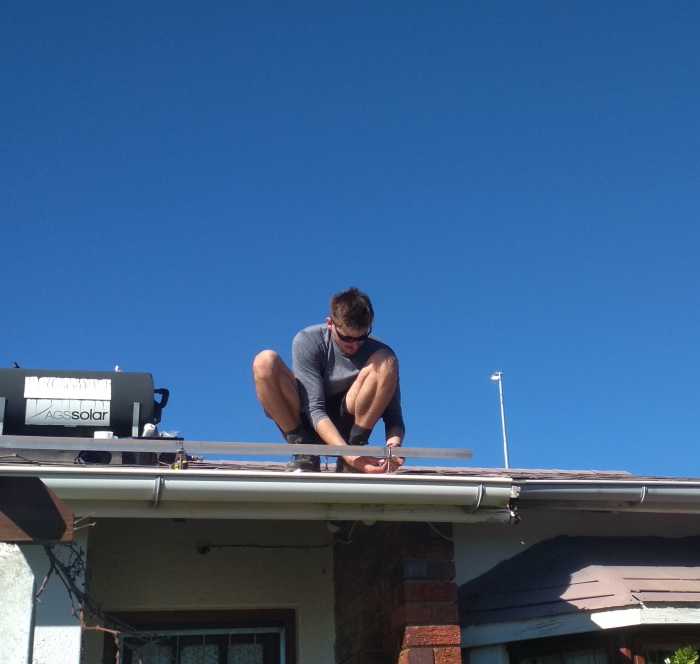 Then they moved the scaffolding…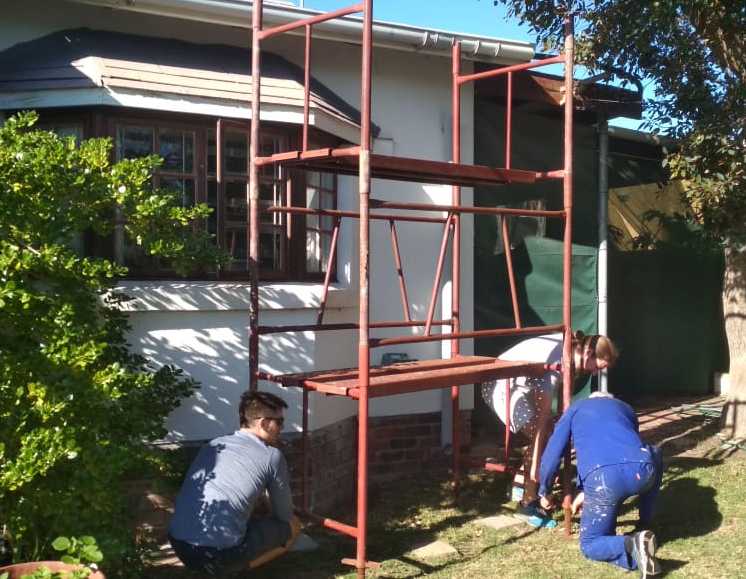 And eventually at lunchtime, the first panel came out of the house…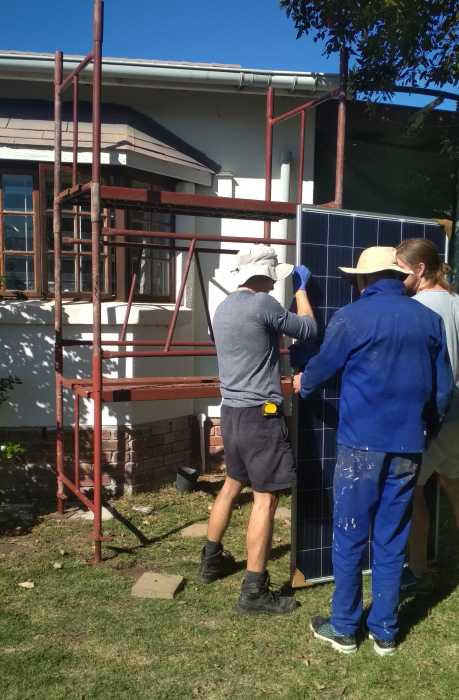 And up the scaffolding…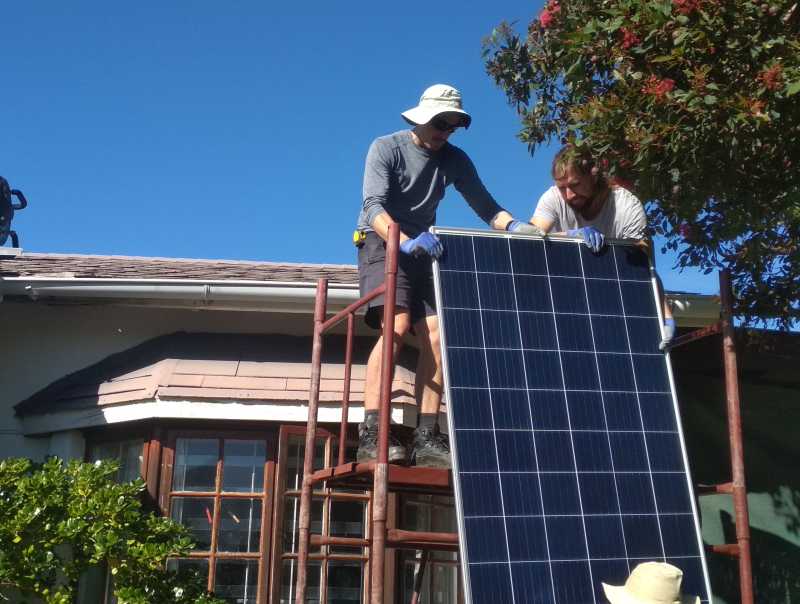 And onto the roof…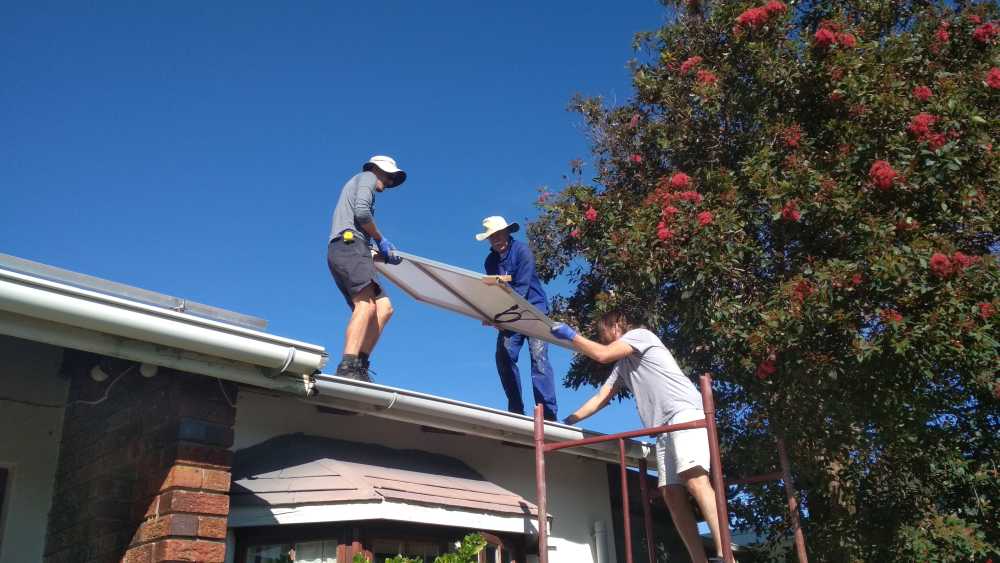 That's one down, 8 to go.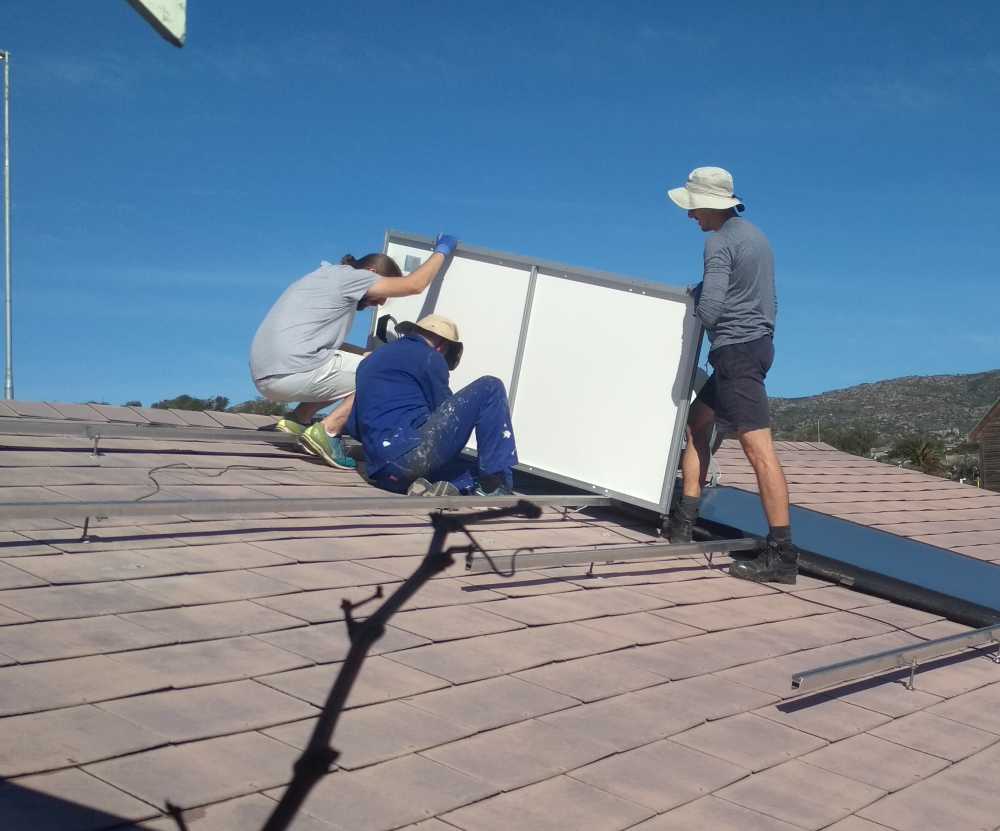 There were a few hiccups but eventually the job got done, although the last one took a while…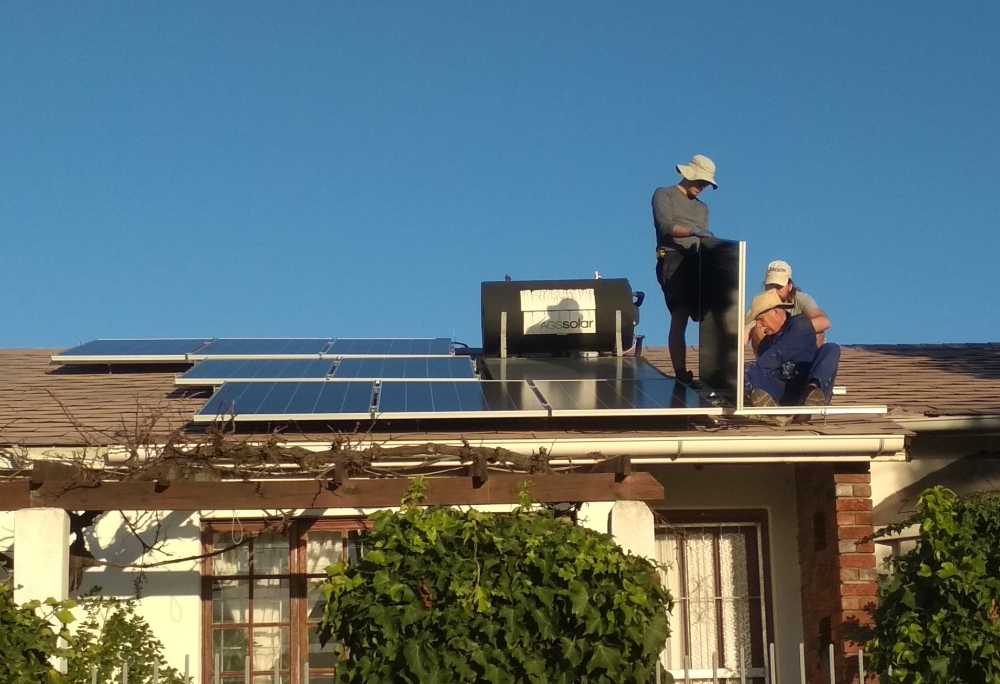 And now the sun has set and we have 9 solar panels on our roof. New respect for those who do this work…well done to Mike, David and Jack for the great team work!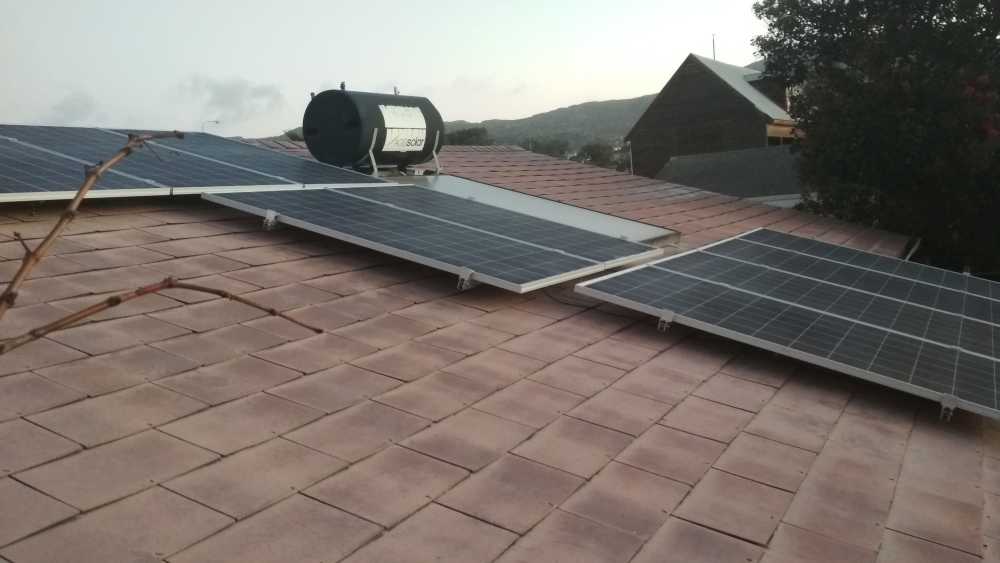 Nugget from my journey: Today! Mike asked me to go and get some 'crimping' done on 4 cables. I went down to the electric store at 9am sharp and asked if it could be done. The guy who came to the counter said they don't do it on a Saturday because it gets so busy, they don't have time. I asked where I could have it done and I started thinking of googling, 'crimping in Fish Hoek!'  The guy said that he would take my number and if he had time, he'd try do it before they closed at 1pm. I said, "I'm just going to have to pray that you're quiet until it's done and then you can be very busy." There were three people behind the counter and I was the only customer. One of the other two laughed and said, "you're talking to the right guy because he's the evangelist!" The main chap that would do the crimping is an on-fire Christian! I left my number and went to the Mall to shop. Fifteen minutes later, my cell phone rang. It was the electric shop…"your crimping is done!"
I thought that was fun!
Psalm 139:1-3
 O Lord,  You have searched me and known me! You know when I sit down  and when I rise up; You discern my thoughts from afar. You search out my path and my lying down and are acquainted with all my ways.
These are the days.
Keep the smile going.
God bless you.
In His Grip,
Helga xx 🙂
Gym:
Today was enough hard work without it.
Braces:
Day 242